Clinic upgrades address need for affordable dental care
A growing need for affordable health services is driving uninsured residents around Butler and surrounding counties to the Jean B. Purvis Community Health Center.
There they can receive dental care, including medication, at no charge.
A new computer and operatory, including a new dental chair, were added to the nonprofit clinic on May 1. The equipment will help dental staff meet the increasing need for care at 103 Bonnie Drive.
"Initially, the clinic saw patients ages 19 to 64. And what we've learned is that people on both sides need dental care," said Jim Cunningham, director of development.
With the addition of a second dental room, more patients are able to be seen at once.
"There's such a need in this area, because we don't have a lot of dentists that take Medicare insurance, and even the ones who do have long waiting lists," dental hygienist Lauren Downing said. "Dental care is very expensive."
In addition to Butler County, the clinic has served patients in Allegheny, Mercer, Armstrong and Lawrence counties. More recently, the clinic has seen a number of patients from Ukraine.
"If you have a need, we're here to serve. And if you've meet our eligibility requirements, we're going to take care of you," Cunningham said.
Another segment of the patient population includes college students. The clinic works with Butler Community College and Slippery Rock University to offer services to students who need dental care and can't afford it or are too far from home to see a dentist.
The clinic accepts patients who did not meet the initial age requirements. These include veterans over the age of 64 who don't qualify for dental services through the Department of Veterans Affairs, individuals whose dental providers don't accept Medicare and other uninsured or underinsured patients.
Millions without dental care
According to analysis published by KFF Health News, nearly half of Medicare beneficiaries in the United States don't have dental coverage.
The Social Security Act states that Medicare will not cover extensive dental services "in connection with the care, treatment, filling, removal or replacement of teeth or structures directly supporting teeth" except under limited conditions that are often unclear to patients.
In order for veterans to access dental coverage with the VA, they must be 100% disabled or former prisoners of war. Insights from the American Institute for Public Dental Health and the CareQuest Institute state that 85% of U.S. veterans don't qualify for dental coverage.
Medical issues, from life-threatening blood infections to chronic conditions such as obesity, can stem from a lack of dental care, Cunningham said.
He recalled meeting a patient who was a veteran and had not met eligibility requirements to receive dental coverage with the VA.
"His teeth were black, black, black," Cunningham said. "And he said, 'I can't stand it anymore. I can't even eat a banana without being in pain.'"
After extracting his teeth, staff referred the patient to external organizations for further treatment.
The goal, executive director Kimberly Reamer said, is for patients to be transitioned from the clinic and set up with health insurance that will cover their long-term care.
"The clinic was designed to help serve these people who don't have insurance and keep them out of the emergency room," Cunningham said.
A veteran himself, Cunningham pays out of pocket to see a dentist.
"Medicare covers basic health care. I have dental insurance through Medicare. But my dentist doesn't accept it. Most dentists don't," he said. "It's a bureaucratic nightmare."
The impact of 'comprehensive care'
The reality of many patients being stuck in insurance limbo without adequate dental care or access to basic health care is not lost on the clinic's staff. The clinic operates under a broader system of care that recognizes the personal impacts that structural issues such as homelessness and unemployment have on the health of their patients.
At the clinic, patients are seen free of charge and do not need to present insurance. Dental exams, cleanings, fillings and medications are offered for free also. Cases of food donations are available to those who ask for them.
"We don't accept insurance even if a patient has insurance," Cunningham said.
Since the clinic doesn't take insurance, staff is not pressured by time constraints or quotas imposed by health companies, Reamer said.
"We have a lot of practitioners who volunteer, and they love to come down here because they get to practice old-fashioned medicine. They're not in a hurry," Reamer said. "That doctor really gets to know that patient."
"It is comprehensive care. It's not just looking at something like, 'You have high cholesterol. See you later.' It's about, 'What else do you need?' You may have your electric turned off tomorrow. We know that by the time you leave," Reamer said. "We see just about every type of patient there is, and we help as much as they allow us to."
In April alone, the center provided 214 medical services to 55 people.
To qualify for services, patients must earn income at or below the 300% federal poverty level.
"We have patients who can't afford aspirin. We have patients who can't afford toothbrushes, or they have toothbrushes but can't afford toothpaste."
Serving patients in the future
In the future, Reamer said she hopes the clinic will be able to staff a dentist at least four days a week. At the moment, dental staff works three days a week.
"We can always use volunteer dentists," Reamer said. "We desperately need more. We have seven, but we could use more."
The need for dental services at the community health center ballooned after the COVID-19 pandemic. For some people, the clinic was the only accessible medical practice they could afford to visit, said Reamer.
The clinic stayed open during the surge of the pandemic to offer medical services, but dental care was not available.
"People hadn't been seen in months and months at a time. And they had needs and emergencies," Reamer said.
The clinic offers free medical, vision and behavioral health services, as well as medication. It works with the Center for Community Resources in Butler and the Greater Community Food Bank in Pittsburgh.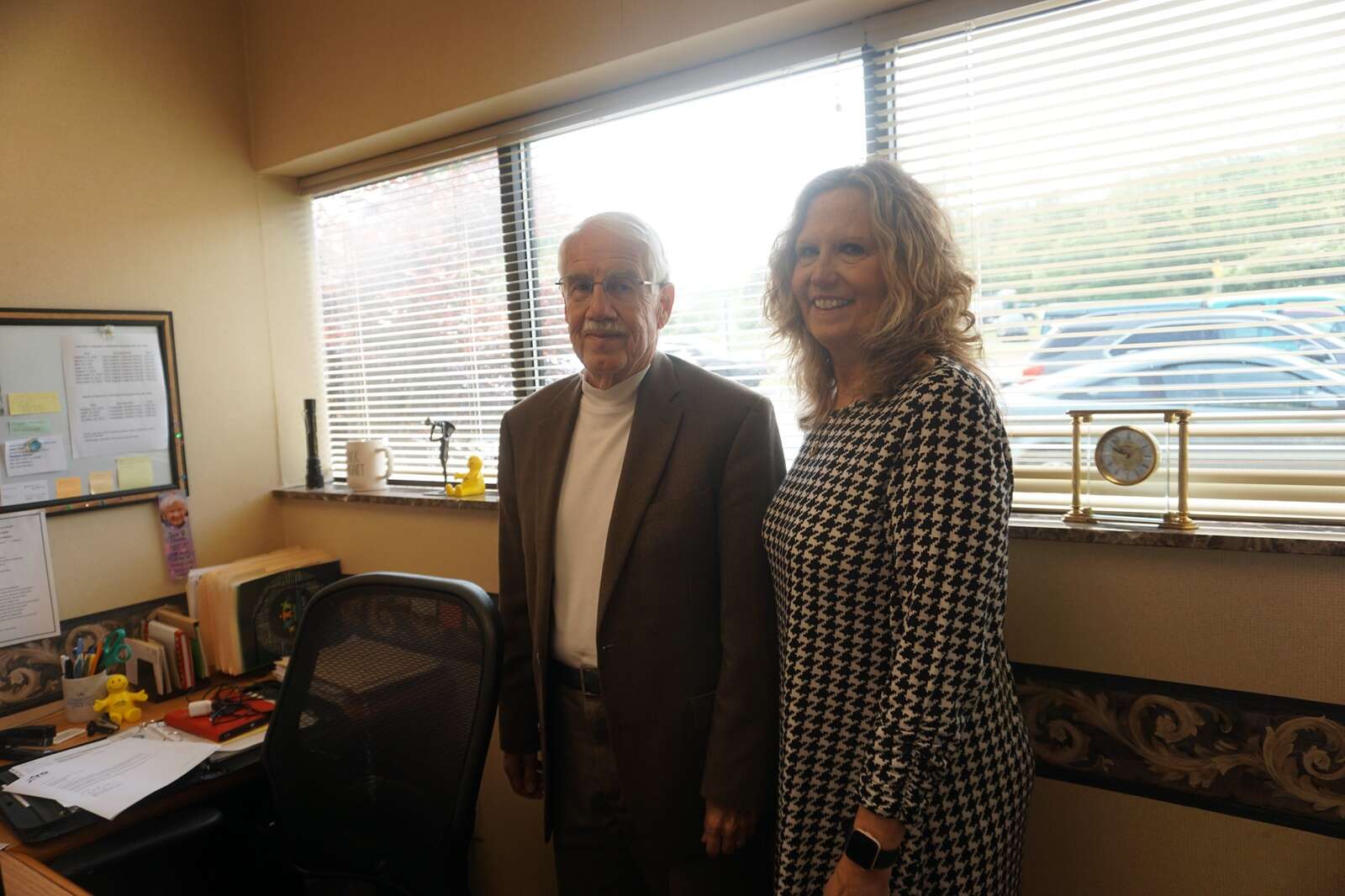 Wondering if you qualify for dental coverage with the U.S. Department of Veteran Affairs?
---
More information about the VA Dental Insurance Program can be found at www.va.gov.
More in Health