Summit Elementary bears fruit (and vegetables) of their labor
Ag program recognized
SUMMIT TWP — For students at Summit Elementary School, STEM education starts — literally — from the ground up.
Teachers have been integrating the typical subjects such as math, reading, science and social studies into agriculture lessons such as tilling crop areas, planting various flowers, setting up aquaponics or raising chickens and ducks. And their efforts reaped national recognition.
On Thursday, May 25, the school was presented with the 2023 Partnership in Agricultural Literacy Award. The National Agriculture in the Classroom Organization honored the Community Agricultural Partnership at Summit (CAPS) in front of excited students, parents, teachers and faculty in the outdoor classroom.
CAPS was selected for "its innovative effort to use an agricultural focus to expand student learning and meet the needs of the whole child." The program is centered around "cultivating lifelong learners" and instilling an appreciation for conservation, agriculture and the environment.
"The award means a lot to us," said principal Chad Broman. He said it was a lot of hard work from the entire staff to make the program successful.
"When I'm watching the teachers really doing their craft," he said, "and they're out here working on the beds. They're talking about 'Oh the packet says we have to plant them 6 inches apart, how do we figure that out?'
"And the students are figure out the ways of using those skills. The students are learning things and they don't realize it."
Speaking at the award ceremony was Chris Hoffman, president of the Pennsylvania Farm Bureau and chairman of the Pennsylvania Friends of Agriculture Foundation.
"Today as I think about agriculture and what our needs are," Hoffman said. "What you're doing here is a great opportunity to spread across Pennsylvania to see us grow. It inspires me as I walk through the classrooms."
Juliet Swartfager, on behalf of U.S. Rep. Mike Kelly, R-16th, presented an plaque to Broman and the facility.
Charlene Shupp Espenshade, the executive director of Pennsylvania Friends of Agriculture Foundation, said she hopes that the success of the program spreads to other schools throughout Pennsylvania.
"These dedicated individuals have built a program that, with the right leadership and commitment, could be replicated at other schools," Shupp Espenshade said.
And while this national recognized award does bring a level of prestige to Summit Elementary, the goal is clear — teaching students important skills for the future.
"To see a group of teachers and administrators looking at agriculture, the food that we eat and learning how we can get our children to engage them in the learning process," Hoffman said. "These are skills that people need to know."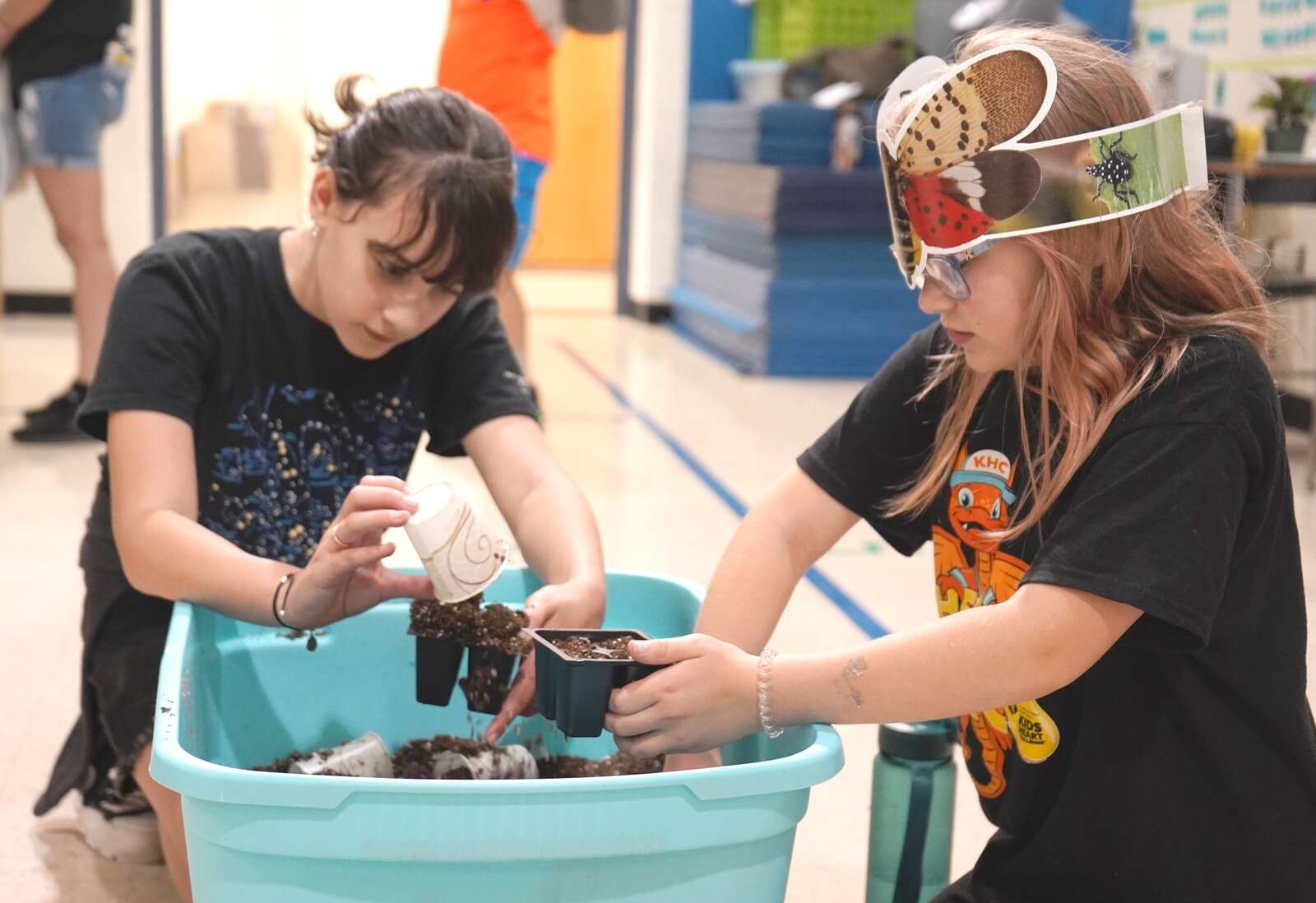 More in Local News