Cranberry CUP Kids Castle in Community Park reopens
Good times a head
The community came together Thursday, May 25, to recognize the reopening of Cranberry CUP Kids Castle playground in Cranberry Community Park, 111 Ernie Mashuda Drive, Cranberry Township.
The grand reopening of the newly renovated Cranberry CUP Kids Castle included a new playground apparatus, kid-size zip line, new expanded surface space and a grand entrance way.
The event featured students from the Seneca Valley School District who displayed a handmade paper chain to celebrate the official grand reopening.
The project was the Cranberry Township Community Chest's 2022 project of the year.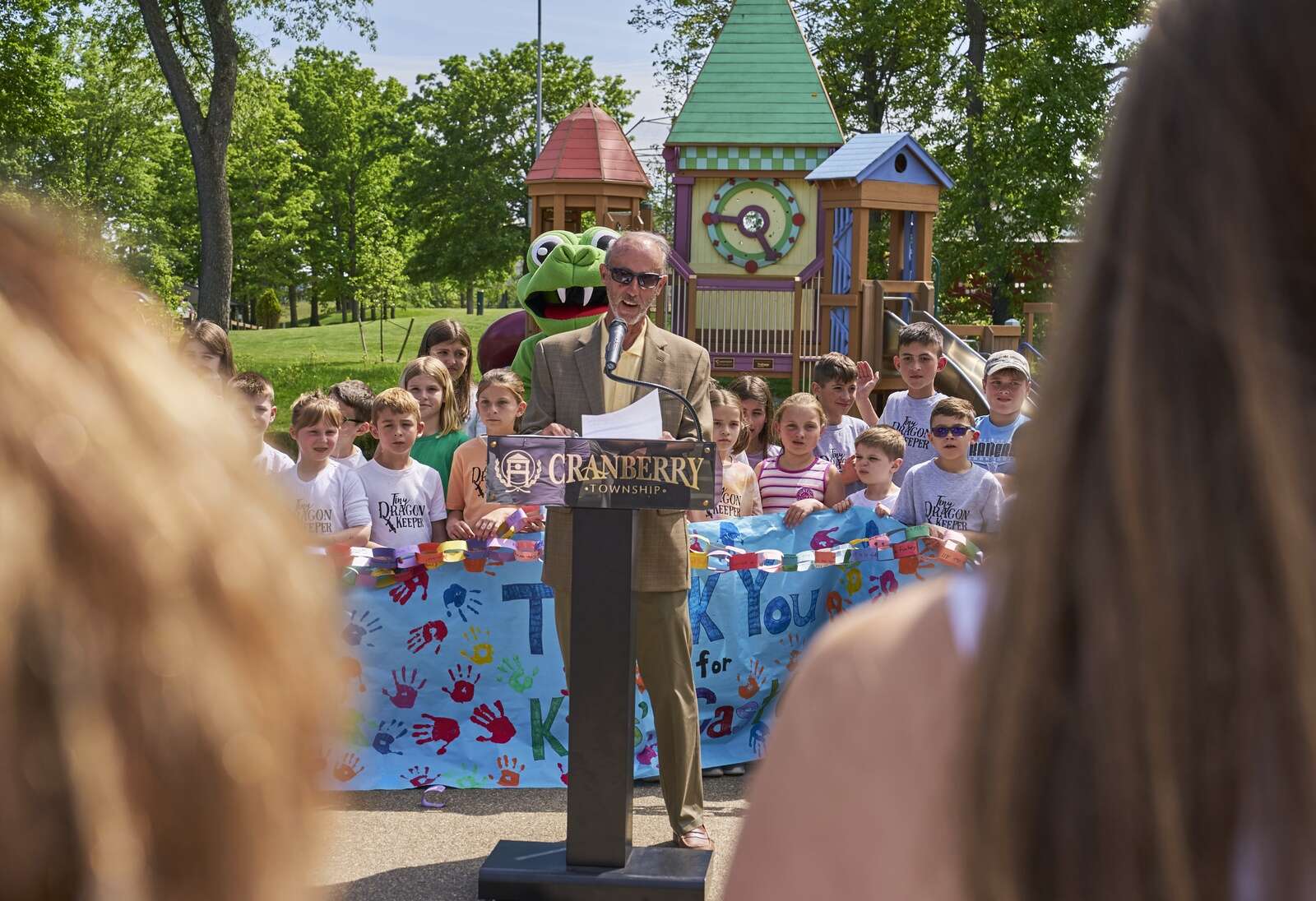 More in Local News