Quality equipment, advance reservations keys to happy camping
Families getting into camping for the first time should buy equipment that meets their needs and reserve a campsite as far in advance of their trip as possible.
Todd Wehr, owner of Bear Run Campground, a full-service family campground set on 60 acres in Portersville that border Lake Arthur's Porter Cove in Moraine State Park, offers some tips for beginning campers.
He said his friendly staff will assist beginners who need help setting up their campers or tents, but there are steps they can take to make their first camping trip enjoyable.
"We have a lot of guests who are new and we're happy to serve their needs," Wehr said. "We will help them get up-and-running. That's what we do."
People interested in buying a camper or a motor home should look for one they can afford, but make sure they buy the service connection lines needed to connect the unit to the utility services available at campgrounds if those connections don't come with it, Wehr said.
Some campers come with retractable awnings that people should take down if they leave the campground, so they don't get damaged if a storm rolls in, he said.
There are many good recreational vehicle dealers in the county, and buyers also can attend camping shows such as the Pittsburgh RV Show, which is held every January, to get a look at a wide variety of campers, he said.
Before your trip
A couple factors should be considered when scheduling an inaugural camping trip.
Wehr said campsite reservations should be made as far in advance as possible due to demand that surged since the COVID-19 pandemic and remains high.
He said it can be difficult to reserve a site for a weekend. More sites are available from Sunday through Thursday, and camping on those days when campgrounds are less crowded might be ideal for beginning campers using unfamiliar equipment, he said.
"They should consider making plans now for the 2024 season," Wehr said.
Recreational vehicle owners should consider joining organization such as AAA and Good Sam Club to get membership discounts on campsite reservations, he said.
People who buy motor homes should consider joining the Family Motorcoach Association to help plan trips, he added.
"It's a friendly atmosphere in the park," Wehr said. "Introduce yourself to other campers. Many friendships are forged through the camping experience."
Those friendships sometimes result in campers reserving sites near each other at the same time every year, he said.
Many campgrounds, including Bear Run, also allow people to keep their campers at the campground all year to avoid the cost of placing them in storage over the winter.
Wehr said half of the sites at Bear Run are for year-to-year seasonal campers who leave their campers there under a license agreement after the campground closes for camping in October.
Tent options
The first thing people buying tents should consider is the size of the tent.
Wehr said a three-person tent might be too cramped to accommodate three people comfortably.
He said his campground has many activities for children and families, but campers should be prepared for rainy days.
Silicone should be applied to tent seems to make them waterproof, and a rain fly can be used to protect a tent and its occupants from rainfall, he said. Portable rain shelters provide a place for campers to wait out a rain shower, he said.
A tarp to place under the tent, inflatable mattresses and pads to put under sleeping bags will improve camping comfort, Wehr said. Camp chairs are essential for sitting around the campfire, he said.
Tents come in different shapes and styles, and are designed to be easy to set up, he said.
Wehr said his campground offers all modern amenities including Wi-Fi and has a store where campers can buy whatever they forget to bring. Cabins also can be rented.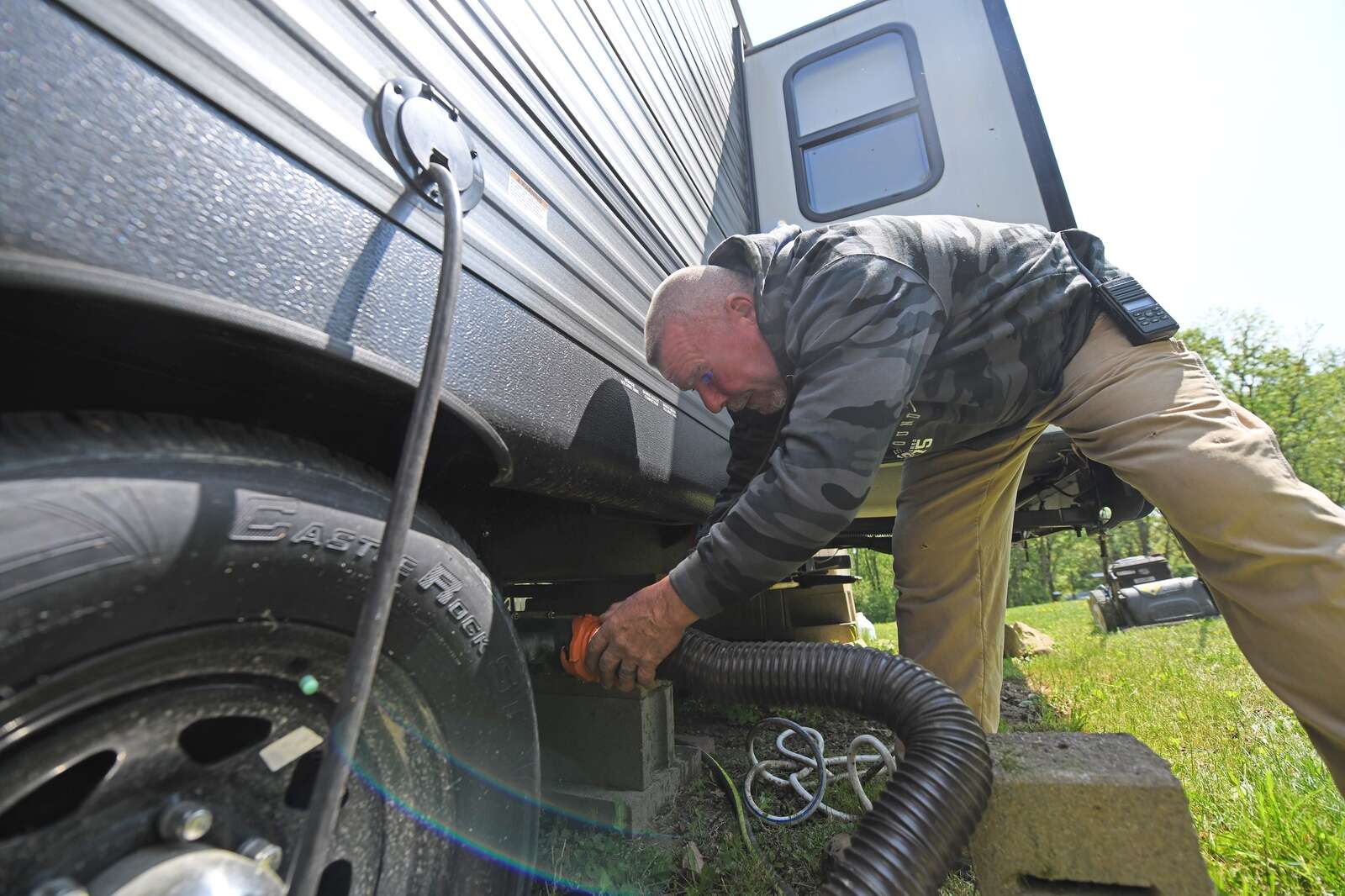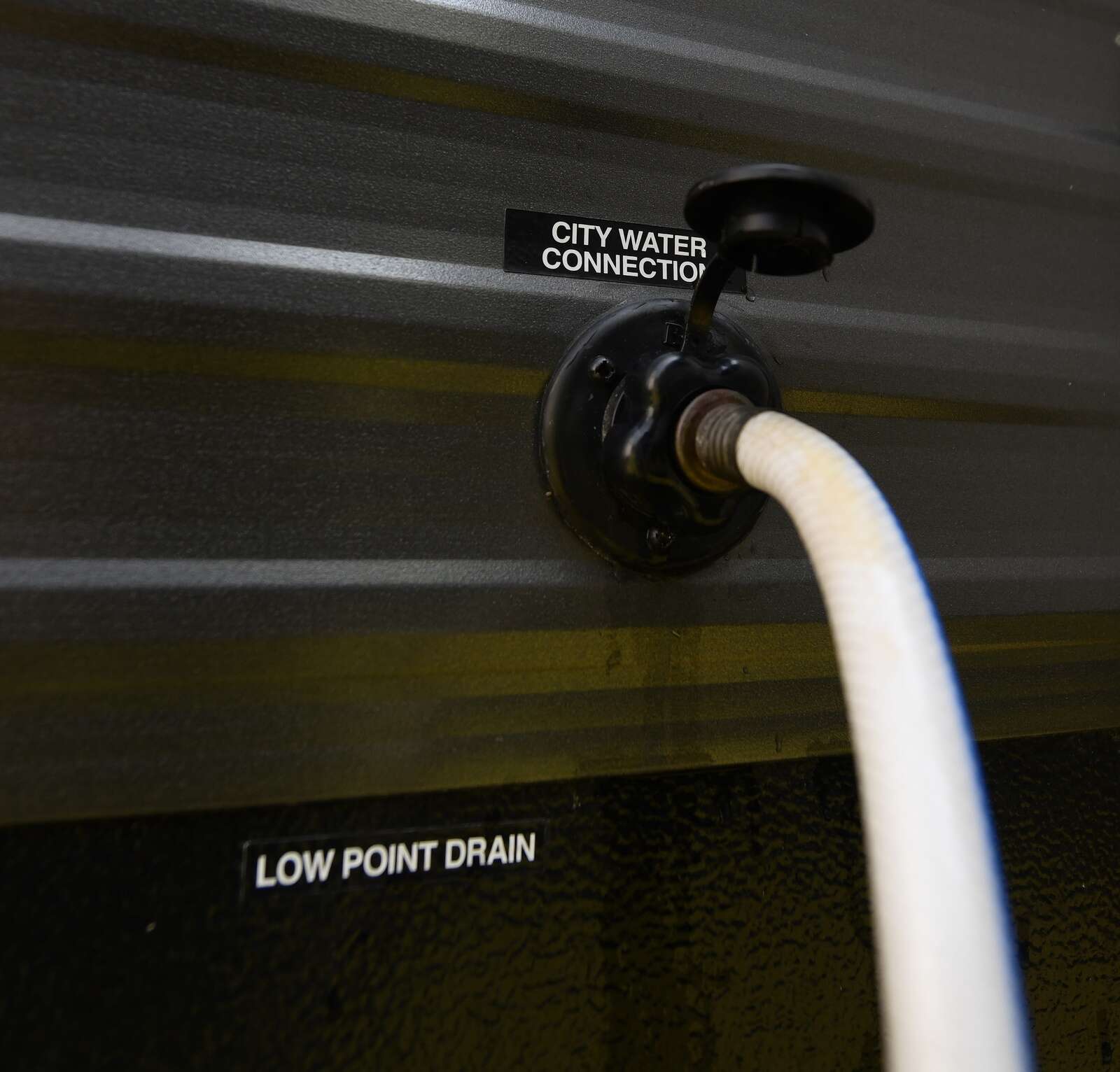 More in Special Sections