Pickleball has humble beginnings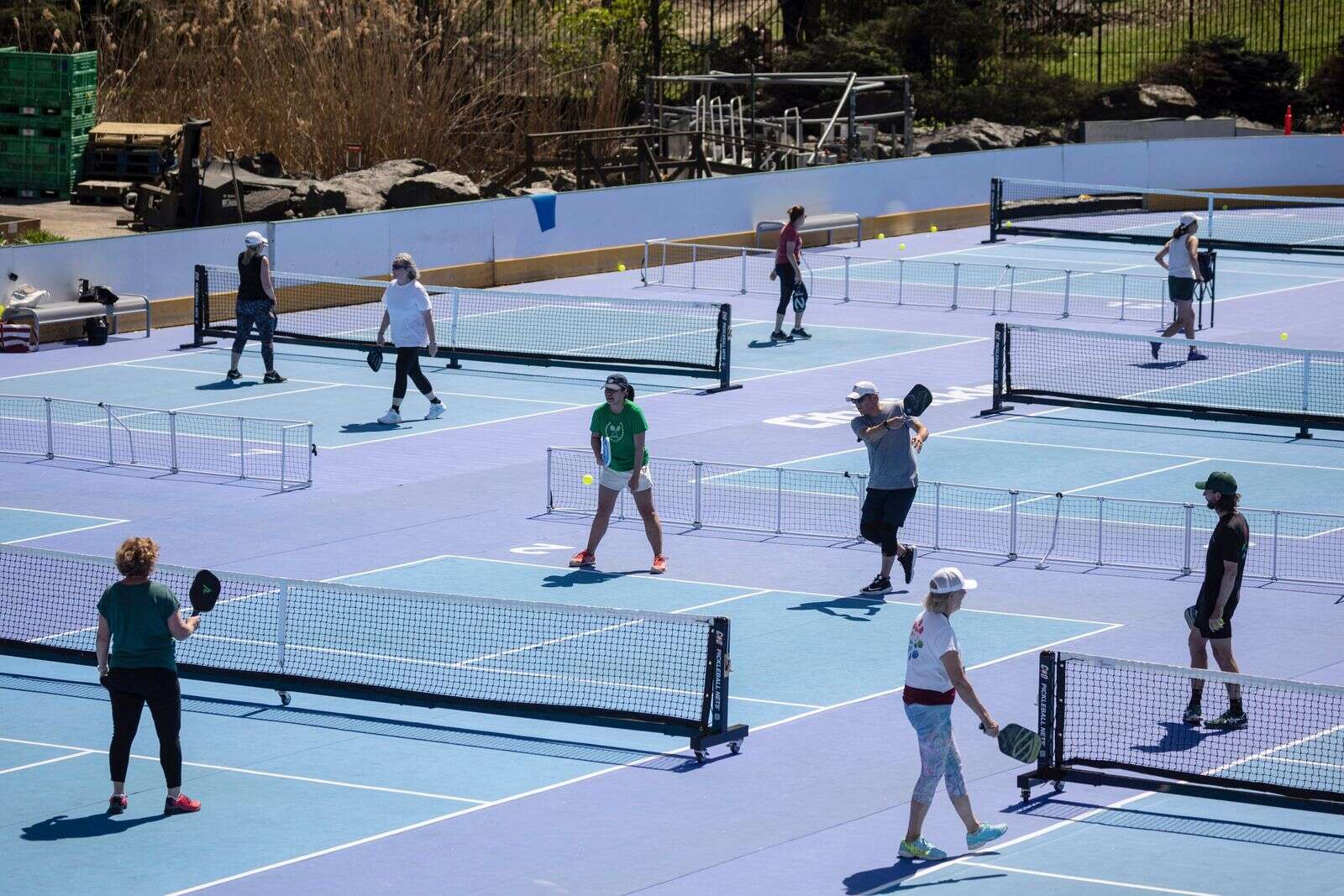 The earliest form of pickleball was invented in 1965, when Joel Pritchard, congressman from Washington State, and Bill Bell, a successful businessman, returned to Pritchard's home on Bainbridge Island, Wash., to find their families "sitting around with nothing to do."
According to The USA Pickleball official website, they had an old badminton court, but lacked a full set of suitable rackets. Improvising, they started playing with Ping-Pong paddles and a perforated plastic ball.
It's hard to believe a sport that's become so widely popular was born out of sheer boredom, but that imagination kick-started quite the trend.
Over the course of a couple weekends, they refined the height of the net and hammered out some rules, keeping in mind the original purpose: to provide a game that the whole family could play together.
After the first permanent pickleball court was constructed in the backyard of Pritchard's friend and neighbor, Bob O'Brian, a corporation was formed to protect the creation of the budding sport.
In 1976, the first known pickleball tournament in the world was held at South Center Athletic Club in Tukwila, Wash. Several years later, the United States Amateur Pickleball Association (U.S.A.P.A.) was organized to advance pickleball on the national level. The first rule book was published in March 1984.
By 1990, it was being played in all 50 states.
Over the past three decades, the amount of people playing pickleball has exploded, with more places to play gracing communities all over.
In its 2023 Topline Participation Report, the Sports & Fitness Industry Association named pickleball the fastest-growing sport in America for the third year in a row, with a total of 8.9 million players in the United States over the age of 6 years old.
In March, USA Pickleball and the Professional Pickleball Association announced that the 2023 USA Pickleball National Championships, presented by the PPA Tour, will be held in Dallas in November.
More in Special Sections