Kurpakus, Thompson claim titles
SLIPPERY ROCK — Jacob Thompson had turned in a superb season, even before he took to the blocks for the 400 run at Wednesday's WPIAL Class 3A Track and Field Championships.
But Mars' senior added to it by winning the event in 49.76 seconds, a fourth of a second from his career best.
"I'm in shock," he exclaimed. "I've come a long way and I'm proud of what I did.
"I felt Brennan (McClafferty) from West Allegheny on my shoulder with about 150 meters left and I just kicked it in."
Thompson crossed the finish line .09 seconds ahead of McClafferty.
WPIAL bragging rights in the Class 3A boys high jump came down to a pair of Butler County products.
Mars' Evan Kurpakus and Butler's Orein McBride-Cager both stood at 6 feet, 1 inch and entered a jump off against each other. When the dust settled, Kurpakus had cleared 6-1 one final time to earn the crown while McBride-Cager placed second at Slippery Rock University.
"I recently changed a few things in my technique," said Kurpakus. "It feels pretty good knowing I'm headed to states as a district champion. I wasn't expecting this."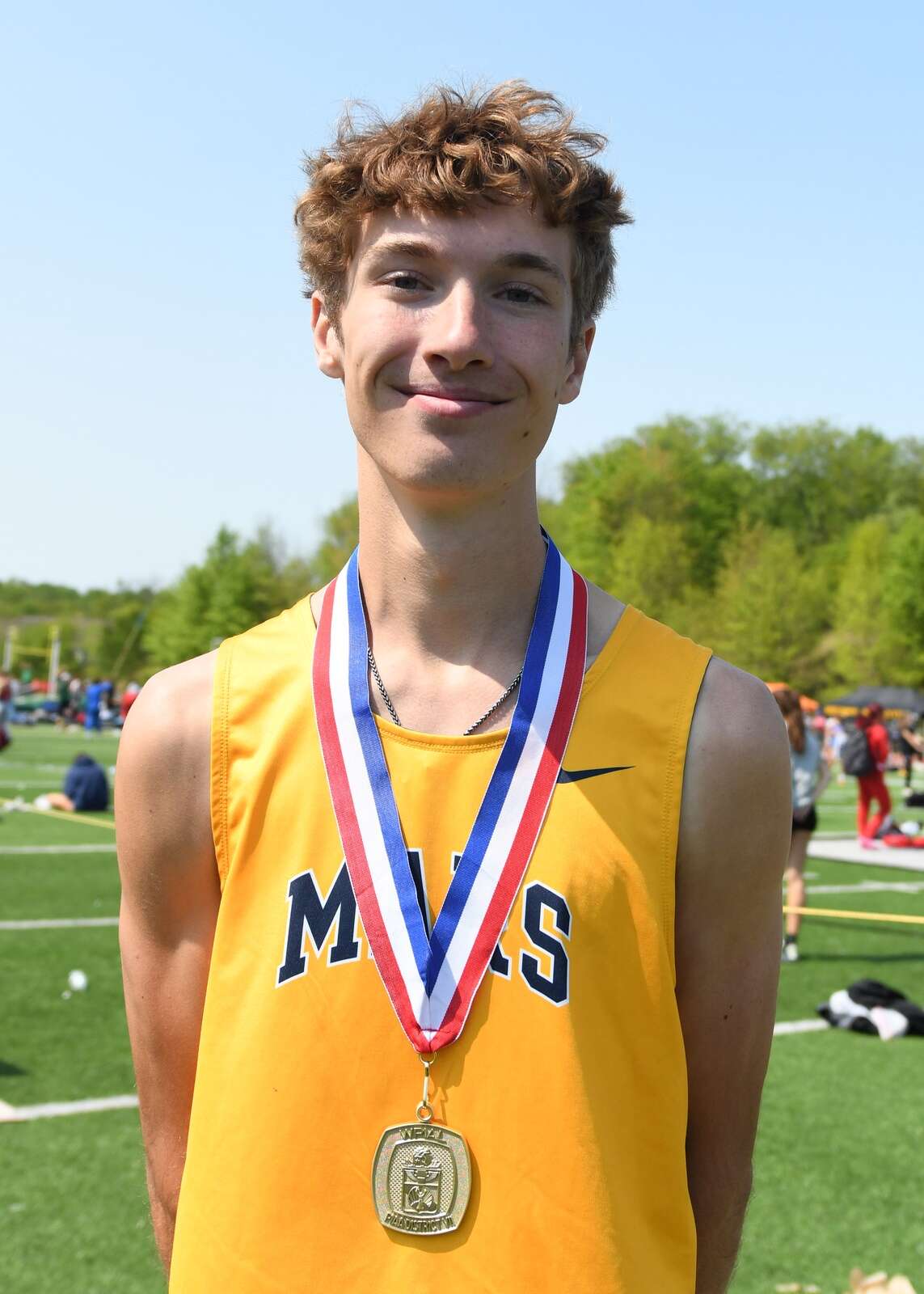 Just three weeks ago, McBride-Cager's best effort in the high jump was 5-7. He cleared 6-1 at the Baldwin Invite, then 6-5 at last week's WPIAL Team Championship meet.
"I've gained more power and speed in my run-up to the bar," he said. "I'm a junior, but didn't compete last year. It's been good being part of the team. We have a lot of great athletes."
Following are the Seneca Valley, Mars and North Catholic athletes who earned a medal by placing in the top eight at the WPIAL Track and Field Championships, held Wednesday at Slippery Rock University.
(*) Denotes state qualifier
Class 3A
Girls
100 hurdles: 8-Autumn Flowers (M) 16.11
400 run: 6-Morgan Duker (M) 58.95; 8-Claire Riehl (SV) 59.80
400 relay: 5-North Catholic (Seava Cresta, Flerl Daphne, A.Dollerschell, R.Erich) 49.87
Long jump: 2-Aniela Balog (NC) 17-8*
Pole vault: 8-Madison Monahan (SV) 10-6
Boys
3,200 relay: 4-Seneca Valley (Eli DeWitt, Ryan Domencic, Ryan Karpinski, Ethan Barnett) 8:05.83*
110 hurdles: 2-Jonathon Price (SV) 15.22*
400 run: 1-Jacob Thompson (M) 49.76*
300 hurdles: 8-Kyler Matson (SV) 41.32
200 dash: 4-Jacob Thompson (M) 21.93*
1,600 relay: 4-Mars (Jeremy Stevenson, Nico D'Angelo, Hayden Mayer, Jacob Thompson) 3:26.83*
High jump: 1-Evan Kurpakus (M) 6-1*
Long jump: 2-Jayden Price (SV) 21-9.5*; 5-Jonathon Price (SV) 21-7.75
Triple jump: 3-Jonathon Price (SV) 44-11*; 4-Jayden Price (SV) 44-4*
More in High School