Evans City church is ambitious young pastor's first call
EVANS CITY — New life has been injected into Westminster United Presbyterian Church in the form of a young, highly educated and community-minded pastor.
The Rev. Lauren Bosserman accepted her first call to serve as lead pastor when she was offered the job at Westminster.
"The reason I felt called was the people on the search committee," said Bosserman, 27. "I felt like I already knew them."
Bosserman grew up in Iron Mountain, Mich., which is on the state's Upper Peninsula, with her father, a Presbyterian minister, and mother, a praise band leader and children's ministry director.
"Because Dad was a minister, I did not want to do it," she said of her post-high school plans. "I was not interested in that life, I suppose."
She said she was always interested in counseling and music, having sung and played piano all her life.
"I thought music was going to be my path," Bosserman said.
She enrolled in St. Norbert College near Green Bay, Wis., which is a Catholic liberal arts school.
Bosserman remained undeclared almost until the end of her sophomore year.
Per the college's requirements, she took Catholic theology and philosophy courses, which piqued her interest.
"I really enjoyed those classes and I thought 'I want to learn more about those subjects,'" Bosserman said.
As a result, she declared theology and religious studies as her majors.
After graduating with a bachelor's degree, Bosserman spent a gap year with AmeriCorps and another gap year as assistant director at a spiritual and faith center on the University of Green Bay campus.
"During those two years, I was trying to decide what to do," she said.
Bosserman then enrolled in Princeton Theological Seminary in New Jersey.
"When I went to seminary, that's when I learned to be Presbyterian," she said.
Following her three years at seminary, Bosserman applied for a program in Germany.
"Then I got engaged, and I thought 'I don't want to go to Germany anymore,'" she said.
Bosserman and her husband, Dylan, live in the Westminster manse in Evans City, where they are enjoying the laid-back yet vibrant community.
"We were looking for a small town where you know your neighbors," she said.
The couple appreciates living in a small town but having easy access to Cranberry Township, or Pittsburgh via nearby Interstate 79.
Her parents have visited Evans City from the Upper Peninsula, which is 12 hours away.
"They love this church," Bosserman said. "They love the people."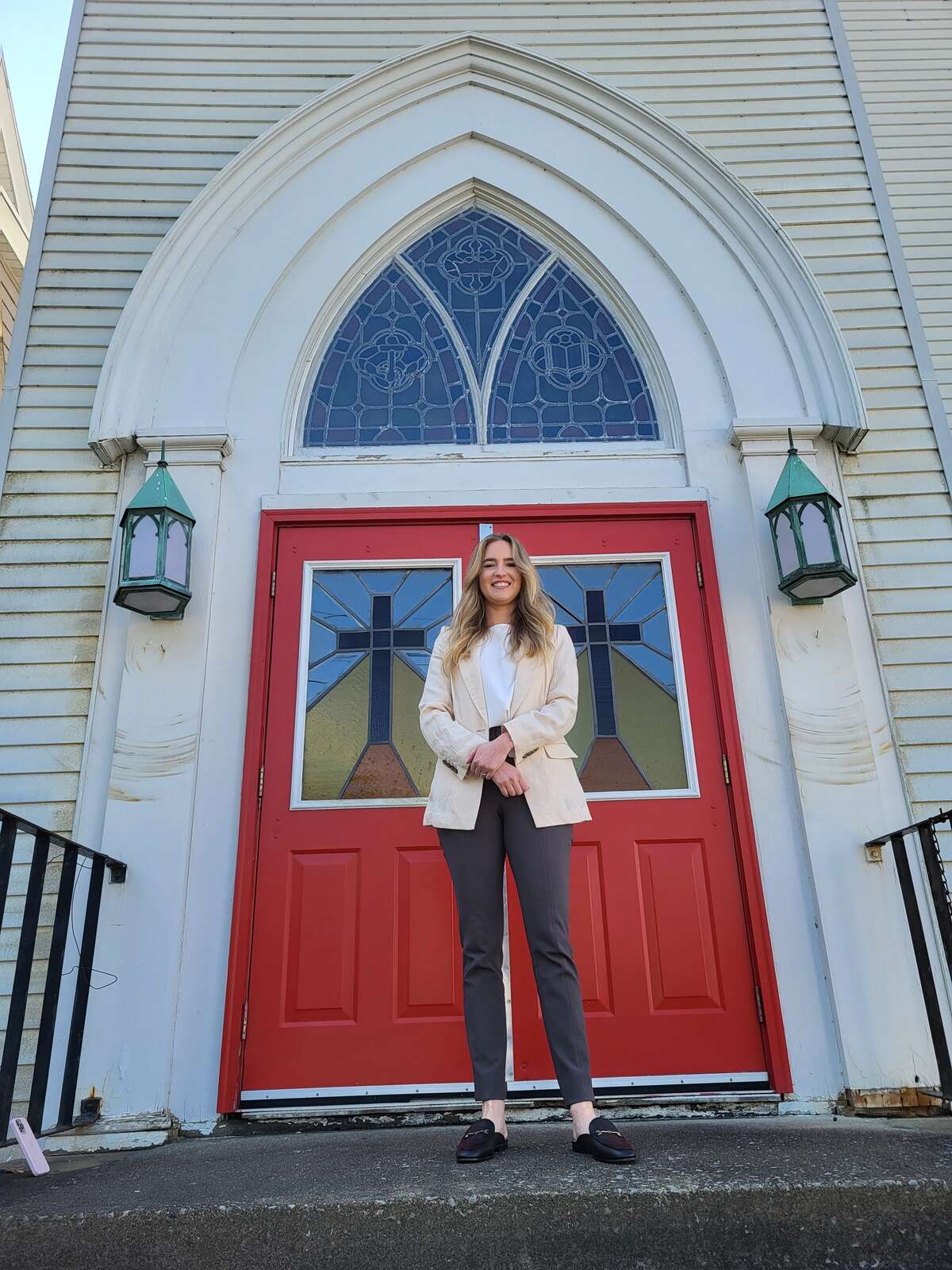 She said her father has Pennsylvania roots, as he graduated high school in Port Allegany, McKean County.
Bosserman's goals in her new post are to be present and visible in the community and attract young people to the church.
"Certainly, my generation is one that isn't super church oriented anymore," she said.
Bosserman recalls finding a community, as well as love and support, at her church back home.
"I would love for young adults to find that at this church," she said.
Bosserman added that she has no plans to make jarring changes at Westminster.
"There's already so many good things to build upon," she said. "I don't think the pastor's job is doing what I want to do. Everything should be a group decision."
She hopes young people will be frank and honest with her about sharing how the church can be a place of service to others, like young moms who need a break or teens who have questions about religion.
"I hope people come check it out," she said. "Come and meet me."
More in Community