Mars Borough Council outlines plans for Mars New Year, more summer events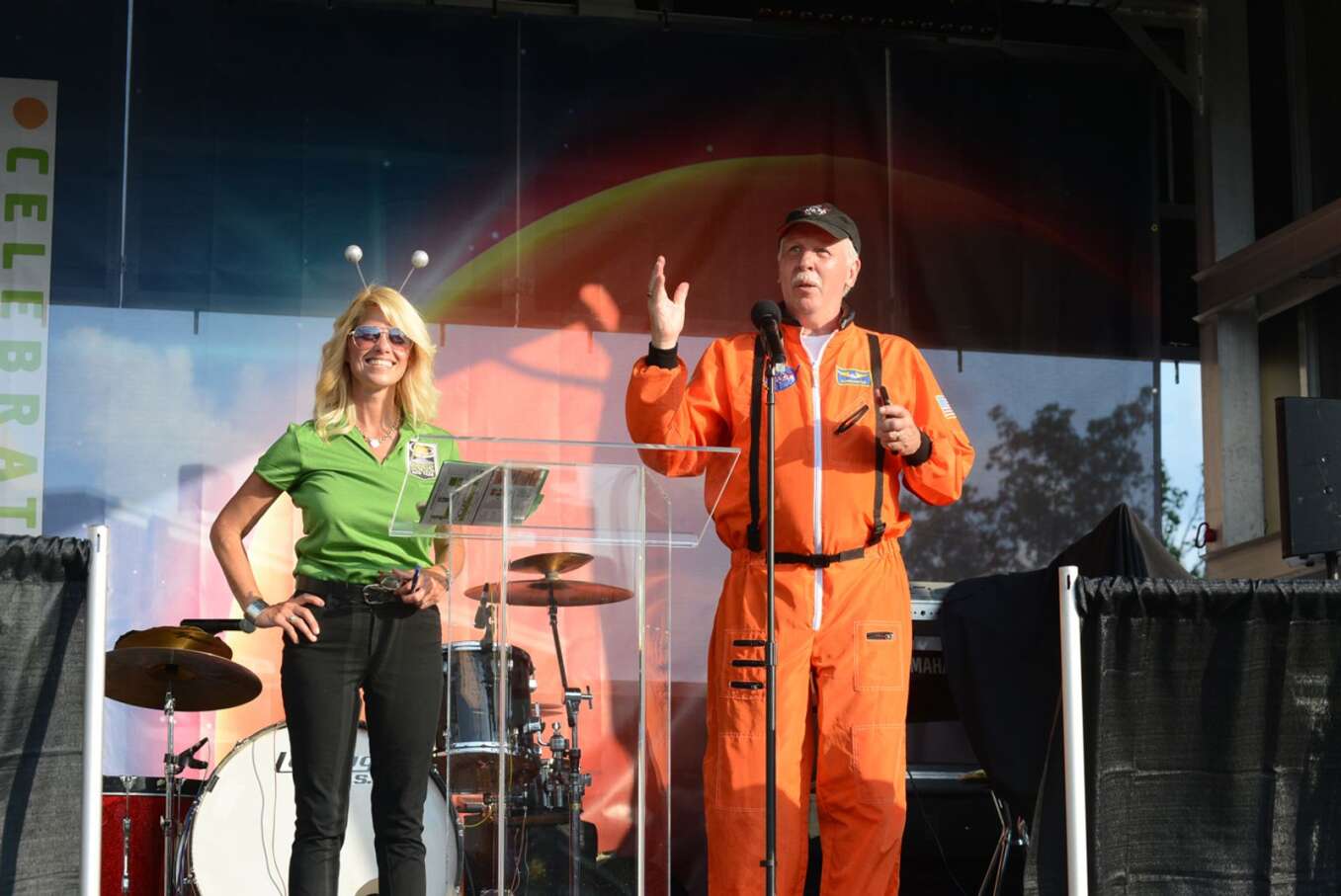 MARS — Multiple events scheduled throughout the summer were announced at borough council's Monday, May 15, meeting.
To celebrate the borough's 150th anniversary, the Mars New Year event will be June 9 and 10 downtown. Events on June 9 start at 5 p.m. and at noon June 10. The celebration on both days will end at 10 p.m. with a Mars-themed drone show.
The free event will feature NASA exhibits, a robotic village, exhibits from the U.S. Air Force and Civil Air Patrol and more.
The NASA exhibits will include several artifacts, including an eight-wheeled Mars rover, sample tubes, rock cores and other space-related items.
"We have a new thing, it's a 16-foot tube that you walk into and you can hear and see what planet Mars is like, like a Mars experience," Mayor Gregg Hartung said, adding that there will be headphones for better accessibility.
Hartung said the borough has hired ZeroFossil, a solar energy company in Munhall, Allegheny County to use solar panels to generate electricity to power exhibits and the stage.
Winners of the Mars STEAM Challenge, as determined by NASA engineers, will be announced June 10. Students across the country submitted projects on how to live on Mars.
On June 10 there will be a costume contest open to all ages and judged by the Mars 150th Committee.
Winners of the STEAM Challenge and the costume contest will receive cash prizes.
The Pittsburgh Rocket Club will be launching rockets every two hours at the Clay Avenue Field on both days of the event.
Hartung said there will be an array of rockets, including water rockets and model rockets.
Other activities include a Lego-building contest, a flight simulator, a mobile aquaponics lab and a robotic dog.
There will be live music and food vendors, including Stick City Brewing and Mazzottas Winery, in addition to nonalcoholic options. "Water from Mars" canned water will be on sale during the festival.
Other events
The Mars Brew Fest will take place from 5 to 8 p.m. June 17 in downtown Mars and will feature local craft breweries, food trucks and live entertainment.
Tickets for the event are on sale online for $30 and at the event for $33.
The Mars Maker Markets are set to take place throughout summer, from 2:30 p.m. to 9 p.m. on June 23, July 28, Aug. 25 and Sept. 22.
There will be road closures for the Mars Maker Markets on Pittsburgh Street from Crowe Avenue to Grand Avenue and Grant Avenue from Marshall Way to Duncan Alley.
More in Local News