Robert Lintz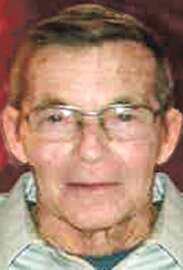 On May 2, 2023, Robert Michael "Mike" Lintz passed away in Eatonton, Ga., following an ongoing illness.
Mike was born on Nov. 3, 1944, the firstborn child of Robert Willis Lintz and Elizabeth Jean Mack Lintz of Zelienople.
He graduated from Zelienople High School in 1962, and joined the U.S. Army, where he proudly served with honor in Korea and Vietnam. He was awarded the Bronze Star for heroism in Vietnam and the Purple Heart.
Mike was a gifted carpenter and a licensed restorationist, having worked on the restoration of Historic Harmony and Meadowcroft Village. While he worked in construction most of his career, Mike was an avid naturalist and a true jack-of-all-trades.
He leaves behind to honor his memory his sisters, Sharon J. Lintz and Peggy L. Painter, both of Zelienople.
He also leaves his children, Amy Lintz Manville and her husband, Stuart, and their daughters, Willow and Chloe, of Eatonton, Ga.; Sean Lintz and his wife, Elizabeth, and their children, Halley and Tyler, of Naples, Fla.; and Matthew Lintz of Huntington, W.Va.
Robert Michael Lintz was loved and will be dearly missed by those he loved.
He will be laid to rest in Pennsylvania with his family in a private ceremony.
To view this obituary online, please visit www.cranberryeagle.com.
More in Death Notice