Thomas Carroll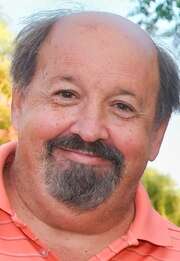 Thomas E. Carroll, 63, of Zelienople, passed away on April 25, 2023, while under the care of the Good Samaritan Hospice House of Wexford.
Born Jan. 4, 1960, in Washington, Pa., he was the son of Martha J. Nelson Carroll and the late Harry T. Carroll.
Tom graduated from Avella High School, and the Dean Institute of Technology as a licensed electrician.
He worked as an industrial electrician, which granted him the opportunity to work around the world in places such as China, South Africa and Slovenia.
Tom's greatest joy was spending time with his family. He enjoyed family picnics, holidays and vacations such as amusement parks, the beach, American road trips, and, most especially, taking his family to Disney World. Tom was a lifelong Disney fan and his family often remarked that he would have been Mickey Mouse if he could have been.
Tom enjoyed projects and puzzles and was a Lego enthusiast, recreating architectural structures he had seen around the world such as the Eiffel Tower, the Colosseum and, of course, Cinderella's Castle.
He will be most remembered as a hardworking family man, who loved his wife, children and grandchild immensely. He will be dearly missed and lovingly remembered.
Tom leaves behind to cherish his memory his wife, Tammie J. Neudorfer Carroll, whom he married on Oct. 24, 1981; his children, Tiffany L. (Alexander) Parkhill of Virginia and Mark T. (Renee Jee) Carroll of Virginia; his mother, Martha J. Carroll of Cross Creek; his sisters, Karen D. (Joseph) Warnock of Avella, Brenda S. Carroll of Cross Creek and Lisa J. Carroll of Cross Creek; his granddaughter, Aurora Parkhill; and many nieces, nephews, great-nieces and great-nephews.
Tom is also survived by his dog, Riley, who was his constant companion throughout his entire cancer journey, providing him unconditional love and support.
CARROLL — A celebration of life service for Thomas E. Carroll, who died Tuesday, April 25, 2023, was held Saturday at St. Peter's Reformed Church, 320 E. Grandview Ave., Zelienople.
Funeral arrangements were entrusted to BOYLAN FUNERAL HOME, 324 E. Grandview Ave., Zelienople.
In lieu of flowers, donations may be made in Tom's memory to the Good Samaritan Hospice Wexford House at https://concordialm.org/donate. Select Good Samaritan Hospice; Wexford House.
Expressions of sympathy may be shared with the family at www.boylanfuneralservices.com.
To view this obituary online, please visit www.cranberryeagle.com.
More in Death Notice