Admirable admiral visits SV students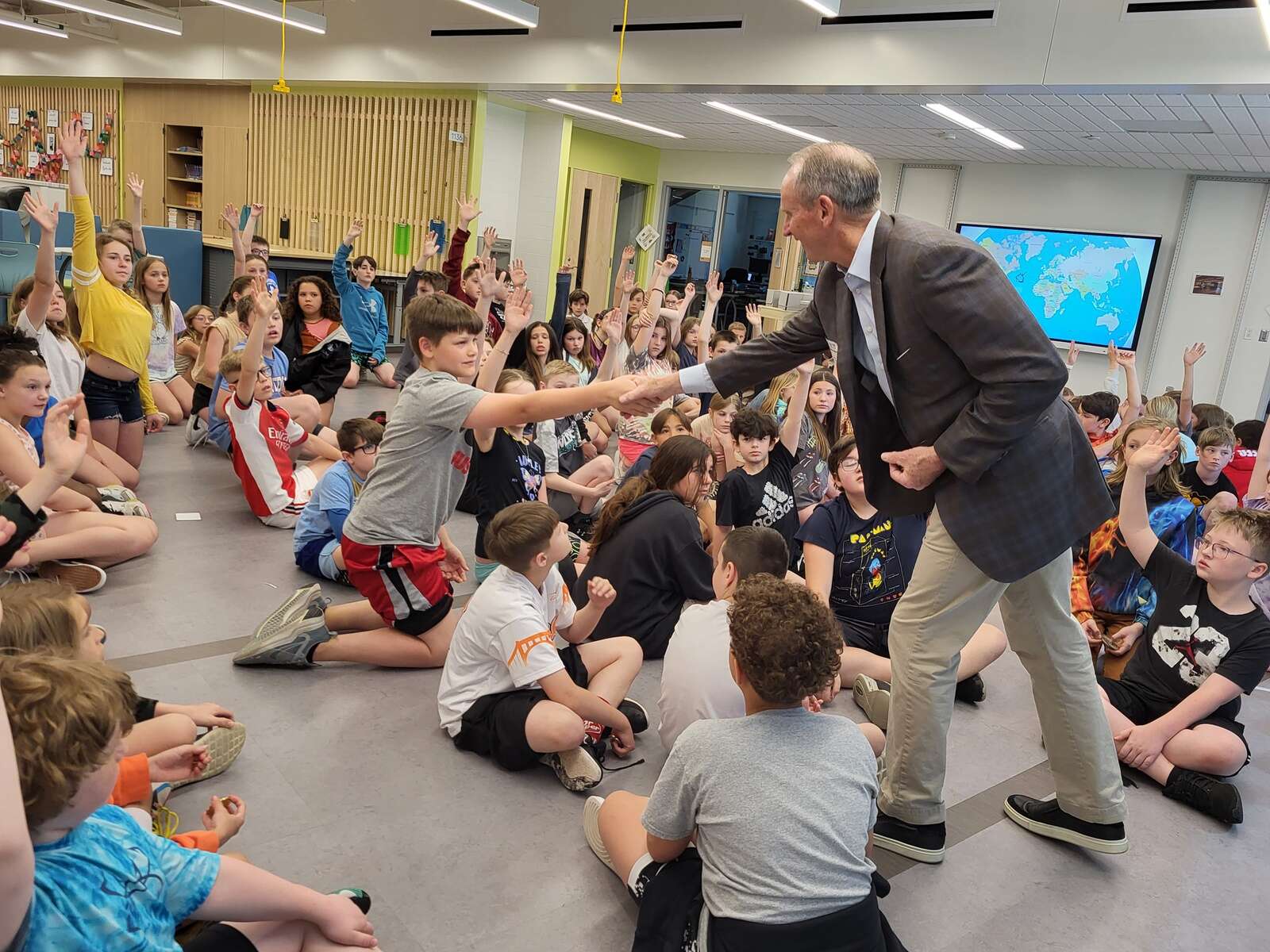 CRANBERRY TWP — Jonathan Greenert, a four-star Navy admiral who survived the Sept. 11, 2001, attack on the Pentagon, has traveled to 60 or 70 locations worldwide, and holds enough Navy medals to hold down a copy of "War and Peace."
But Greenert, who was appointed by President Barack Obama in 2011 as the 30th Chief of Naval Operations, had one message for the fifth-graders he addressed Friday at Ehrman Crest Elementary/Middle School.
"You know who I really am?" said the affable admiral. "I'm a kid from Butler."
Greenert told the students he grew up on Walnut Street in Butler and attended St. Paul's Catholic School, now known as Butler Catholic School.
After graduating from Butler High School, he was accepted into the Naval Academy in Annapolis, Md., where he learned what an admiral is, because he was required to memorize naval ranks.
A portion of this story is shared with you as a digital media exclusive. To read the full story and support our local, independent newsroom, please subscribe at butlereagle.com.
More in Digital Media Exclusive