'One of the biggest' summer car shows moves from Mars to Saxonburg
Saxonburg Volunteer Fire Company will host "one of the biggest car shows" of the summer on July 29, according to organizer John Podolak.
The Rumble Car Show will be free to the public from noon to 9 p.m. at the Saxonburg Volunteer Fire Company's carnival grounds.
"See cars, custom car builds, custom bikes that you would not normally see at your regular car show event," Podolak said. "We bring in cars from out of state to our shows — Texas, Virginia, North Carolina. We have a lot of people come from out of state to bring their custom build that you would only see in Vegas."
For the last four years, Podolak has organized the event in Mars as The Mars Rumble, which, he said, brought more than 1,500 custom cars from across the country and shut down the borough's streets.
This year, organizers have chosen to expand in Saxonburg.
"There's just a lot more room," Podolak said, "and then the volunteer fire company welcomed us with open arms to come there."
The event isn't just for car lovers.
According to Podolak, the fire department will run a barbecue cook-off contest, alongside a host of vendors and food trucks.
"The vendors we're looking at, they do custom art," Podolak said. "One guy makes skateboard art. Some unique stuff like that."
Additionally, the show will feature local breweries — including Mars' Stick City Brewing Company — and two live "outlaw country" bands.
"We always theme (the event): This year is an 'outlaw country' theme," Podolak said. "Last year was 'freak show.'"
Podolak, owner of After Hours Tattoo Studio, organized the event with Mars' Social Club Barbershop. The free event is funded entirely by the shops and local sponsors.
Guests are invited to show off their custom cars at no additional charge, Podolak said.
"It's free," Podolak said, "Everything's free — the whole event is free."
Show car participants will be entered for prizes, and the event will include an auction and a 50-50 raffle.
"It's going to be a pretty big event," Podolak said.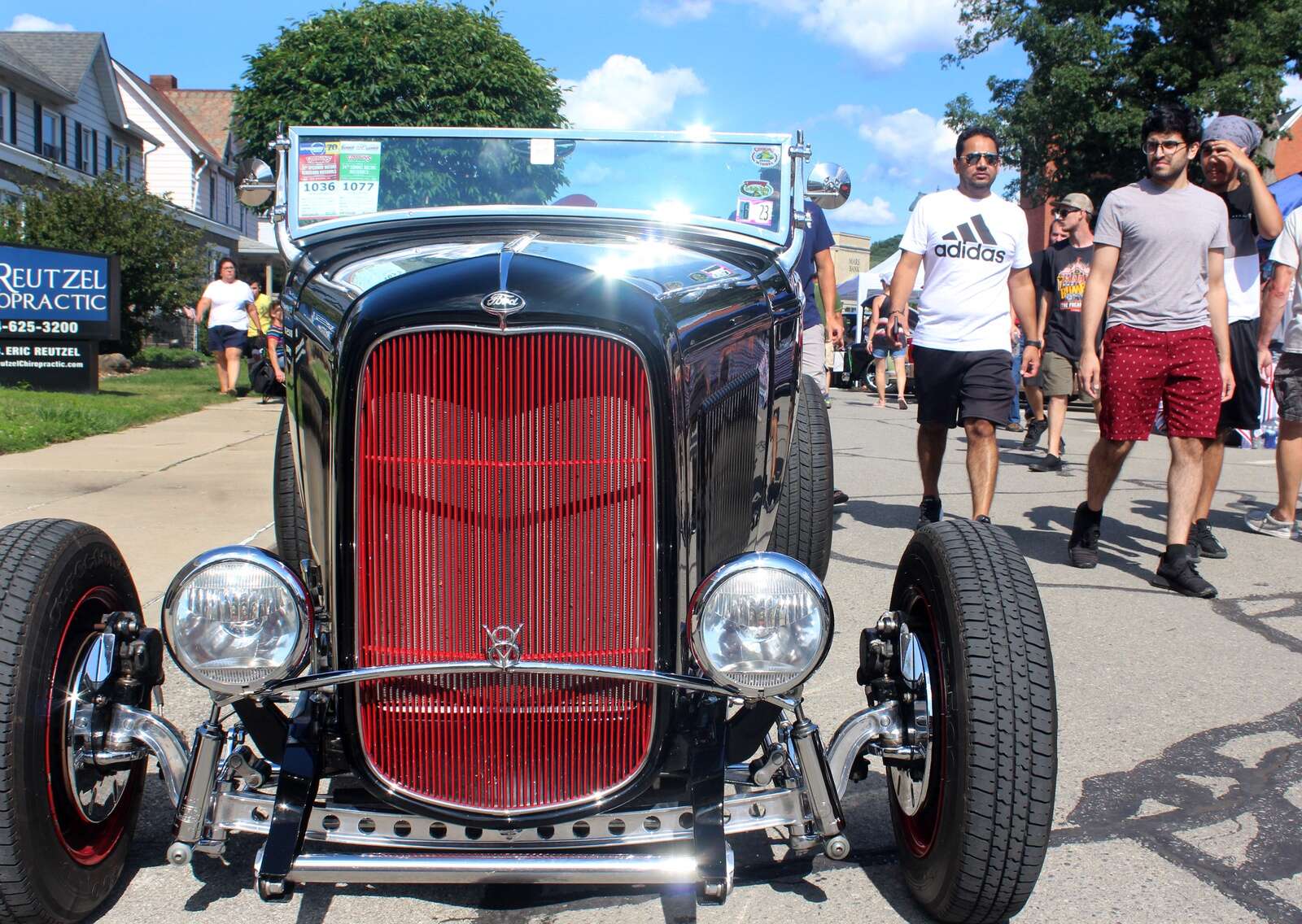 More in Community