Kelly's roundtable meetings yield clear concerns about East Palestine train derailment
After U.S. Rep. Mike Kelly, R-16th, met twice with residents and officials directly impacted by the East Palestine, Ohio, train derailment, its evident that safety remains of the utmost concern for the community, Matt Knoedler, communications director and spokesperson for Kelly said in a Friday email.
Kelly's two recent roundtable meetings with officials from the Beaver-Lawrence Farm Bureau, Lawrence County, residents and local officials have been held for Kelly and his team to learn more about the impact of the Feb. 3 incident on the local agricultural industry.
"So far, the message has been clear, residents and farmers need more resources to ensure the water and soil quality are acceptable and livable," Knoedler said Friday.
The U.S. Environmental Protection Agency initially established a 1-mile radius around the derailment site for residents to receive testing, and the state Department of Environmental Protection later established a 2-mile radius, he explained.
"Lawrence County is approximately 3 miles away from the derailment site, leaving thousands of vulnerable Pennsylvanians without adequate free water and soil testing," Knoedler said. "Rep. Kelly has continued to push for additional resources, including … demanding the EPA expand the 1-mile radius to include more Pennsylvanians who were impacted by the chemical burnoff last month. We still have not received a response from the EPA."
Questions about the safety of water and soil were discussed at both recent meetings — one in Wampum and another in Enon Valley, Pa., both of which are located within a few miles from the crash site.
Therein lies the main challenge. Getting safe soil and water is one of the biggest hurdles for the affected regions to clear as we head into the growing season. Farmers in the area are concerned with the possible negative effects the derailment had on the land.
Knoedler, who attended the meetings with Kelly, said those who spoke at the meetings wanted to have more soil testing completed to be sure that the crops they intend to grow will be safe for consumers.
"The other major issue is that municipalities, particularly small communities like Enon Valley, are paying for well water testing on their own," he said. "This can be an expensive process."
What does this mean for Butler County?
Because Butler County is situated further from the derailment site than Lawrence County, Knoedler said Kelly's office would reassure Butler County residents that they are less likely to have any immediate issues related to the derailment and it's environmental risks.
"Still, we would encourage anyone who is concerned about the safety of their soil or well water to consider testing these resources themselves," Knoedler said.
He continued to say that Kelly's office has remained in contact with State Rep. Stephenie Scialabba, R-12th, and others who remain concerned about the impact the derailment may have had on our area.
Resources
Knoedler outlined a few resources to county residents that are concerned they might be experiencing negative effects related to the derailment.
A hotline to accept complaints and concerns was established on March 1 at 724-858-4689. Residents can also send an email with concerns to derailment@attorneygeneral.gov.
Additionally, the Pennsylvania DEP is contacting anyone within a 2-mile radius of the derailment site to initiate water testing. Anyone living beyond the 2-mile radius line can call the DEP's Southwest Regional Office at 412-442-4000 for more information and to request well water monitoring.
For concerns about air quality, the EPA has established a new hotline 866-361-0526.
Knoedler said they will be staying in touch with local leaders and residents in the area.
"Rest assured, we will continue to fight for the residents of Lawrence and Butler County until we get the answers and resources we need."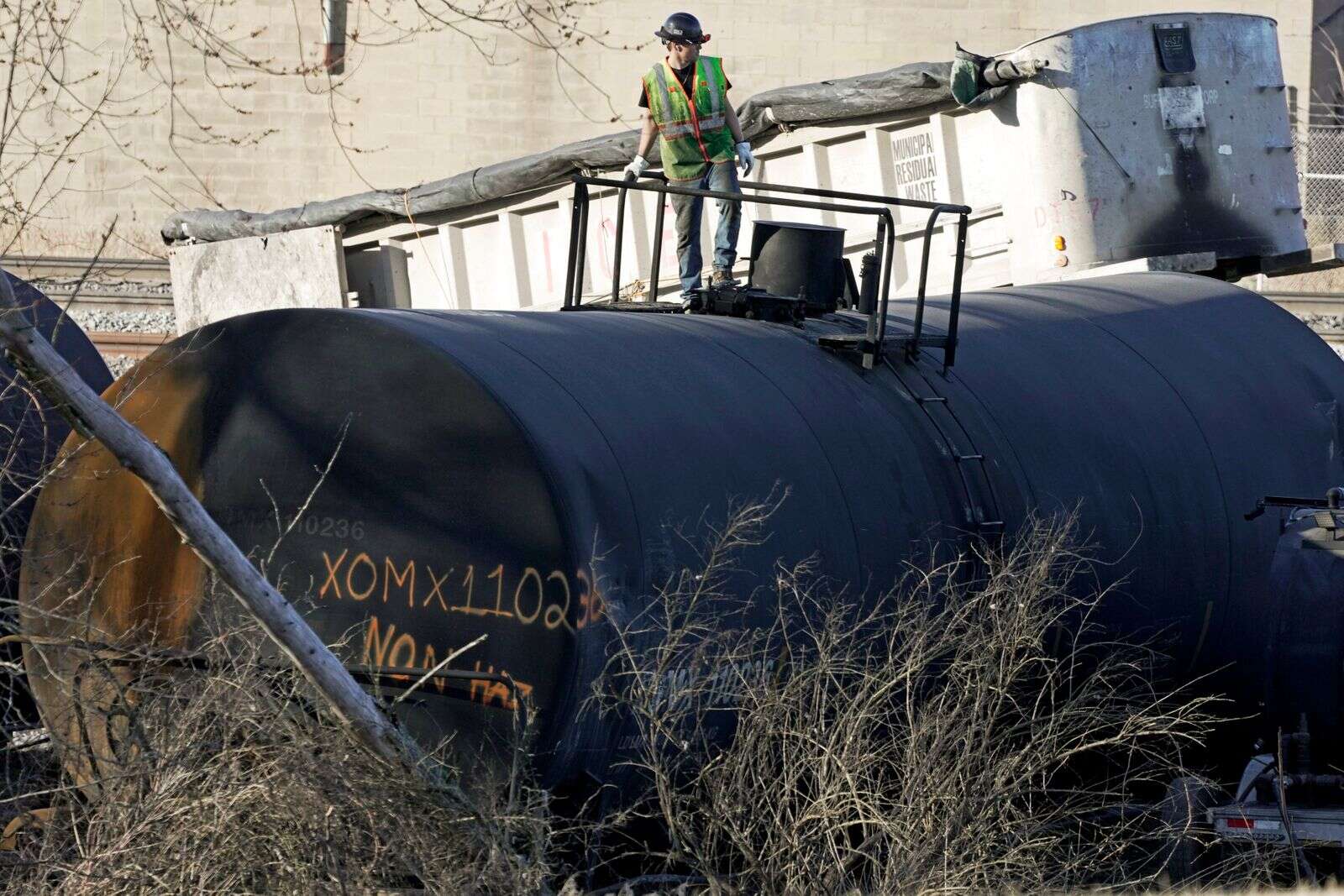 More in Local News