Townhome fire quickly extinguished in Cranberry Township
CRANBERRY TWP — Black smoke billowed out the bedroom windows of a townhouse on Sunset Circle Friday afternoon, but serious fire damage was prevented due to a speedy response, Cranberry Township Volunteer Fire Company's Division Chief Michael Hanks said.
The fire company and Cranberry Township EMS responded to a fire just before 3 p.m. at 901 Sunset Circle.
"What we have found is it appears to be some type of trash can in the bedroom that caught fire," Hanks said.
Engines were on the scene minutes after the fire was reported. Hanks said crews ran hoses up to the second floor after seeing the smoke coming out the bedroom windows.
"We immediately got an attack on the fire within a minute to two minutes after arriving," he said.
Crews then set to work clearing out smoke and hazardous conditions. Only minor damage was reported.
"Very minimal damage," Hanks said," based off of an incredible response time."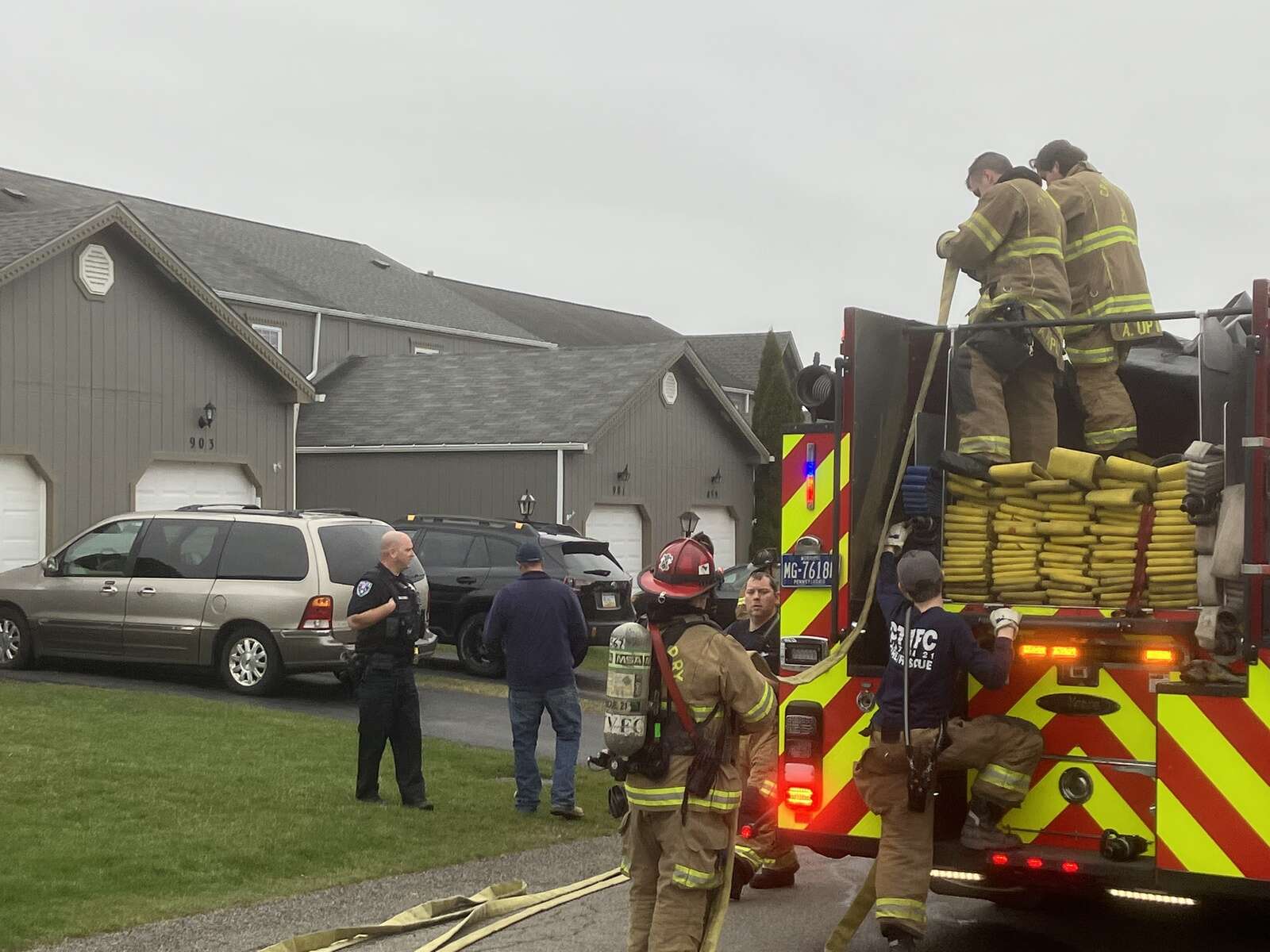 More in Local News