Miller Minutes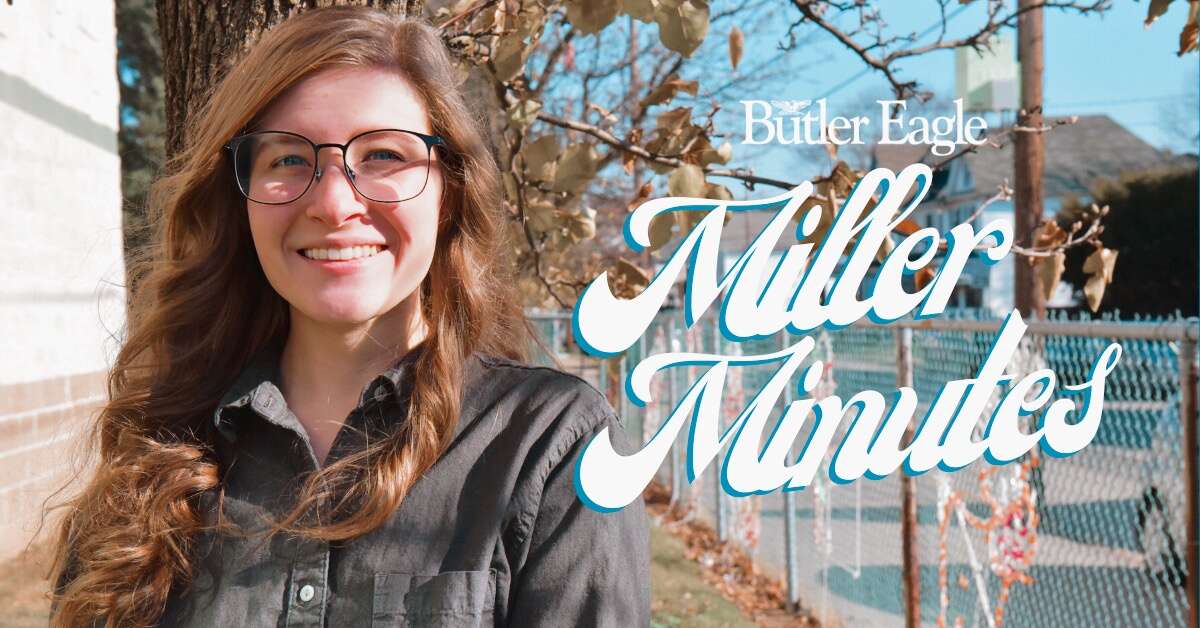 On Friday, I'll be taking the stage in the Musical Theatre Guild's production of "Company" by Stephen Sondheim. The thing is, I haven't performed in a musical in nearly two years.
It's a little nerve-wracking. The character I play in this show is daunting, and the music is intensely challenging.
Despite being away from the stage for a spell, my castmates have reminded me of why I continue auditioning for shows that intimidate me. I haven't felt so encouraged, or laughed so hard, in a long time. Say what you want about the arts, but you'll never meet a more uplifting and fun group of people.
While I use this opportunity to say "break a leg" to my cast and crew, I also want to say that the arts community in Butler is a welcoming one, and I hope others will be encouraged to join us. We love seeing new interest and ideas.
See "Company" on Friday, March 24, through Sunday, March 26, and March 31 and April 1 in Butler Memorial Park at the William A. Lehnerd Performance Hall and Production Center. Tickets are available at mtgbutler.org.
The Ides of March have passed, but Grove City College's production of Shakespeare's "Julius Caesar" is up and coming. Shows are free to the public and start at 7 p.m. Thursday, March 23, through Saturday, March 25, in the Pew Fine Arts Center, 100 Campus Drive, Grove City.
Tickets for Sing Hosanna's production of "Sister Act" are on sale at singhosanna.ticketleap.com. The show runs March 31 and April 1 at the Succop Theater on Butler County Community College campus.
The Butler Two Steppers dance begins at 7:30 p.m. Friday, March 24, at the Tanglewood Center, 10 Austin Ave., Lyndora.
Events for the Shamrock Shuffle Half Marathon, 5K & 1 Mile Run & Walk begin at 7:30 a.m. Saturday, March 25, at Grace Community Church of Harmony, 538 Main St. Pick up your participation packets from 4 to 6 p.m. Friday, March 24, or at 6 a.m. Saturday, March 25, at the church. Register and see more information by visiting getfitfamilies.com.
The Maple Madness event on Saturday, March 25, at Succop Nature Park has a slew of opportunities to learn about history, nature and food. Dress for the weather and visit aswp.org/events for tour times.
Games, a bounce house, concessions and more will add to the fun of the Indoor Carnival in Knoch High School gym from 4 to 8 p.m. Saturday, March 25. Proceeds benefit the playground renovation at Knoch Intermediate Elementary School. Tickets for children ages 4 through 12 are $15 if you fill out the Google form at forms.gle/19y6TyNaLFShirZAA and Venmo @Athena-Pacek. Those younger than 4 years old and older than 12 years old enter free.
More in Weekend Entertainment