Slippery Rock University
Sponsored
This article is sponsored by Slippery Rock University.
Jeff Hollidge has spent his 12-year career in law enforcement running toward danger to serve his community. But now, as a student at Slippery Rock University, Hollidge is running to a different type of need. He is changing his career and becoming a schoolteacher.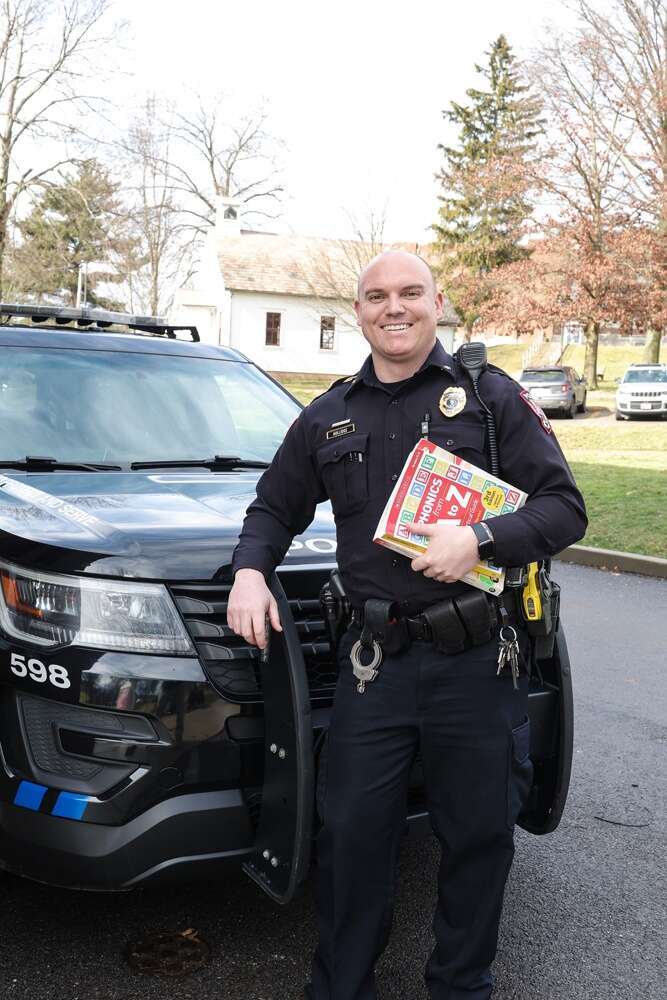 Hollidge, 35, is the police chief for the Harrisville Police Department who is also taking classes at SRU to earn a teaching degree.
"I haven't lost my passion for law enforcement, I just see a greater passion to educate children," said Hollidge, a junior dual major in early childhood and special education from Pleasantville. "Our future, and the future of our children, depends on our current education system and having teachers in the schools."
Hollidge is personally impacted by the shortage of teachers in Pennsylvania. His wife, Eva, is a teacher, and they have two children, ages 1 and 5, who will rely on the school system in the coming years.
"The teacher shortage right now is very, very real," Hollidge said. "COVID really impacted the schools with teachers leaving the profession. It opened my eyes and I started asking myself, 'What kind of future are kids going to have if they don't have education?' That was the biggest factor in me deciding to become a teacher."
The state is issuing 66% fewer teacher certifications than it did just a decade ago. This, combined with a surge in teacher retirements over the last few years, has created an alarming shortage of teachers in school districts across the state. SRU, a longtime leader in teacher preparation, is the premier institution for helping future teachers meet the challenges of the profession and meeting the needs of the workforce.
According to the most recent count by the state Department of Education, SRU graduates earned 370 teacher certificates in 2021, which is more than any of the 96 schools in the state with teacher education programs.
The number of undergraduate education majors at SRU has remained relatively steady in the last decade. In fact, the 1,119 enrolled in fall 2022 was the highest in the last seven years. However, SRU also provides a path for career-changers through graduate programs.
SRU's secondary education graduate programs are designed for career-changers who have a bachelor's degree or appropriate coursework in math, science, social studies and English. Completion of a program will lead to a master's degree and can lead to state certification. Most students complete online programs in one calendar year of full-time study, beginning with the first summer session. All of SRU's College of Education master's programs are offered online for the convenience of working professionals.
"We provide our teacher candidates with tailored coaching and feedback based on the latest research, using the latest technologies and following the time-tested approaches used by the great teachers," said Keith Dils, dean of the College of Education. "I've had countless conversations with graduates who came to SRU after starting a career in a different field or needing to gain traction as a teacher, and they graduate from our programs with the confidence and skills needed to succeed."
This article was provided by Slippery Rock University.
More in Special Sections