Scouts, Cubs converge on community college campus
Butler County Community College resembled a Scout camp Saturday as it hosted a Technology Merit Badge Academy for Scouts and a Cub Scout STEM exploration event.
The Academy, which ran from 8:30 a.m. to 3:45 p.m., in the Science and Technology building was a STEM (Science, Technology, Engineering, and Math) initiative of the Moraine Trails Council Boy Scouts of America. It provided an opportunity for middle school and high school Scouts and members of the coed Venturers program to pursue a STEM-related merit badge
In addition, the academy was designed to foster an interest in careers by introducing Scouts to the careers and skills some local employers seek
Scouts spent the day on the BC3 campus earning a merit badge in their fields of interest. Merit badges included automotive maintenance, chemistry, communications, digital technology, drafting, electricity, electronics, engineering, nuclear science and robotics.
Cub Scouts got a chance to explore science and technology by conducting experiments, understanding the basics of coding and tech, mechanical structure and more. The Cub Scout event ran from 9 a.m. to noon in BC3 Business and Health Professions building.
Shelby Antoszyk, district executive for Butler County on the Moraine Trails of Council said, "We wanted to give Scouts a chance to explore the STEM merit badges. Summer camps are more focused on the physical-based merit badges."
Thirty one Cub Scouts and 86 Scouts signed up for their respective events.
In the Cub STEM event, participants in kindergarten through second grade worked to build catapults
Antoszyk said the Cub Scouts were building catapults to see how far they could launch plastic dinosaur figurines. But the exercise also was a learning experience, she added.
"They will learn about inertia, engineering, team building and communicating with one another," she said as the Cub Scouts were paired with a buddy to work on their devices under the supervision of their parents.
Grant Coleman 7, a member of Cub Scout Pack 51 of Cabot, was pleased with the results of the catapult he built with Elliot Kundrod, 6.
"We launched it and it hit the ceiling," Grant said of his plastic dinosaur.
"It took about five minutes to put it together," Elliot said.
Grant's father, Brandon Coleman, said, "It's important for kids to learn about STEM. It was a good opportunity to get him signed up and take him out."
Eliot's father, Brian Kundrod, said he brought his son "because he wants to be a paleontologist. It seems STEM was a good way to get him involved with science and engineering."
Wyatt Miller, 8, a member of Cub Scout Pack 31 of West Sunbury, said it took him about two minutes to build his catapult and a bit longer to get it tilted to improve its efficiency. "I'm happy with how it worked," he said.
His mother, Laura Miller said, " He just loves science, anything science-related. He's really into science. He's really passionate about Cub Scouts."
Down the hall, Cub Scouts in third and fourth grade, examined geologic specimens brought in by BC3 geology instructor David Bajek before going outside to split open geodes.
Bajek said he hoped his session "would make them look at rocks, where they come from and how they are all related."
"You don't live on a static ball of rock, it's living and breathing. Understanding why California is earthquake-prone, that's what geology is all about. It's understanding what is going on and not being terrified by what the media is telling you," Bajek said.
In the science and technology building the 12th annual technology Merit Badge Academy was underway. The daylong event would end with Scouts qualifying for merit badges.
In the robotics class, under the direction of Rick Rechenberg of Troop 58 of Cooperstown/Valencia, 11- to 13-year-olds were assembling robots.
"This teaches them how robotics is used in the world. They will design, build and test their robots," he said. The robots will then by tested by how fast they can move an empty plastic container from point A to point B.
"I like building things," said T.J. Weston, 11, of Scout Troop 53 of Penn Township.
His partner, Nikolai Ungvarsky, 12, of Scout Troop 19 in Butler said of robotics "It would be useful for anything pretty much."
In another room, John Relihan, a plumber from Hooker, was demonstrating how to cut plastic pipe and attach couplings with glue.
Relihan said the Scouts could earn a plumbing merit badges by learning to use material, make connections, build their own plumbing design for their home, illustrate drainage and show general plumbing knowledge.
Sarah Bupp, 15, a member of Scout Troop 6743 in New Castle, said she took the course to help out her father.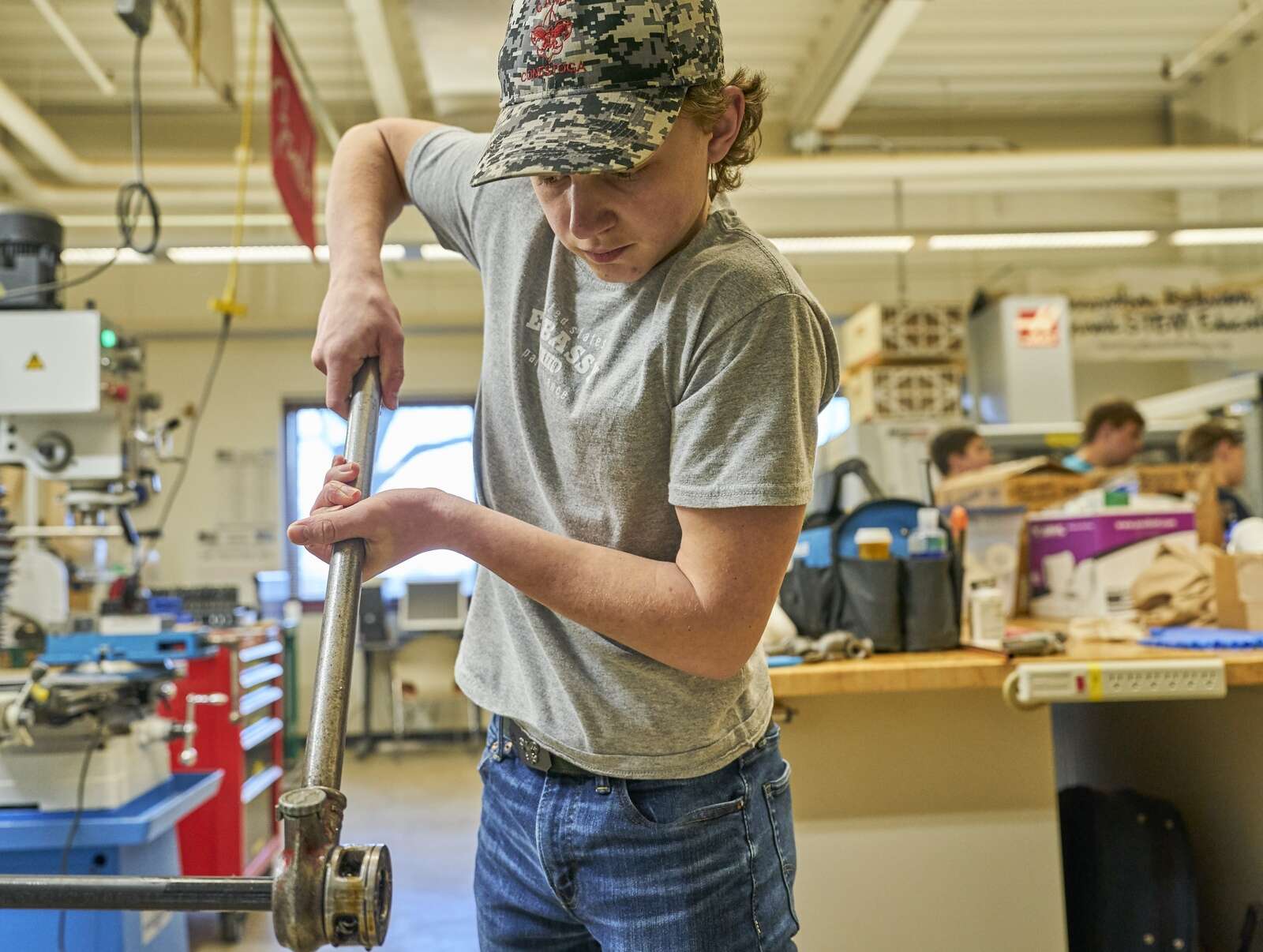 "My dad has apartments. It would really be helpful to know how to do everything, " she said.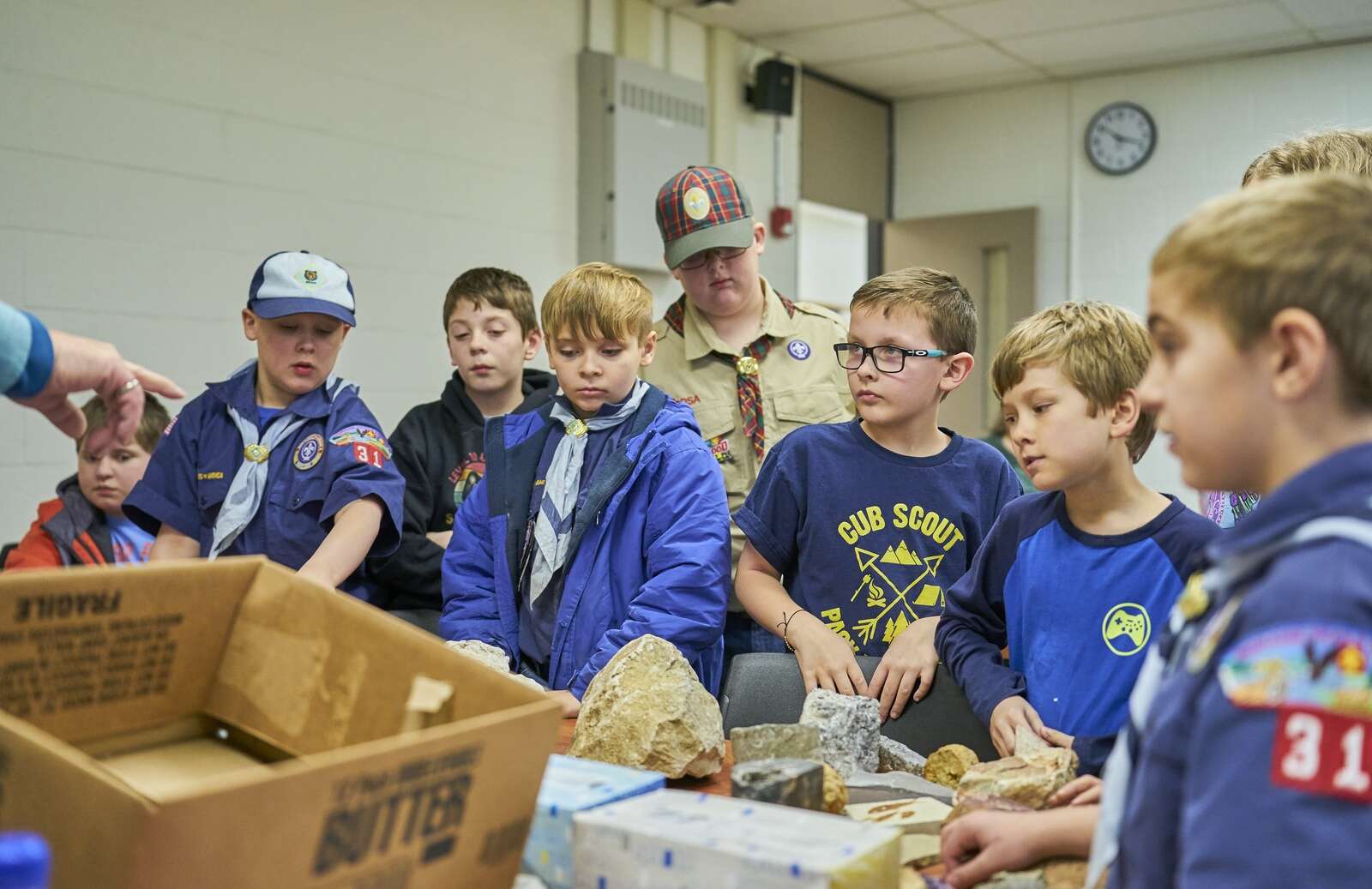 More in Local News