Foley finishes 2nd at PIAA diving championships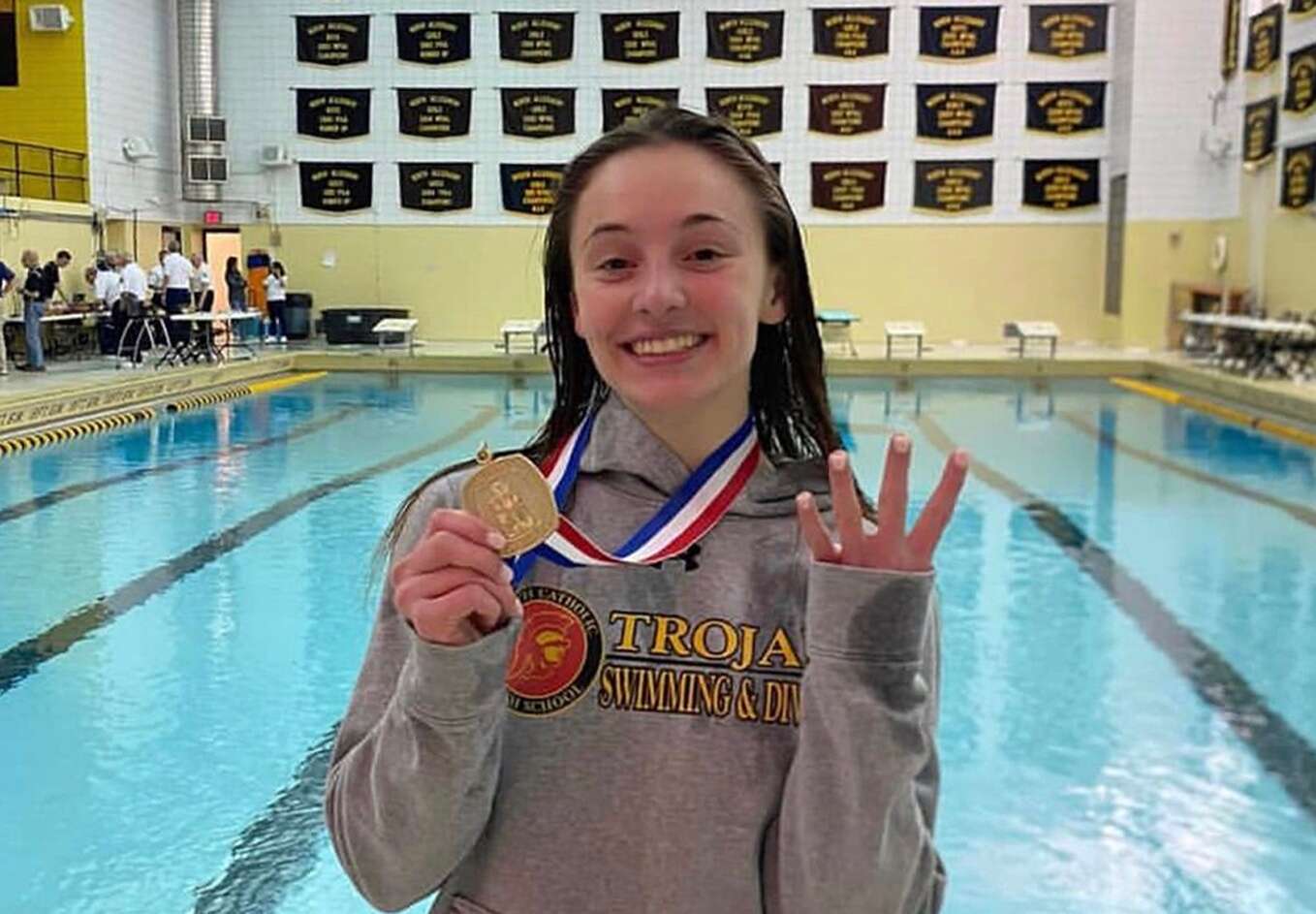 North Catholic senior finishes 6.8 points shy of state crown
LEWISBURG — On one hand, Maggie Foley turned in the performance she was hoping for, but the end result eluded the North Catholic senior diver.
Competing in the PIAA Class 2A girls championship meet, Foley's score of 235.70 fell just 6.80 points shy of winning a state title last Wednesday at Bucknell University. She was edged out by Bethlehem Catholic senior Anna Petke.
Foley recently won her fourth WPIAL crown. After not being able to compete at states in 2020 due to the COVID shutdown, she was runner-up the last two years as well to Marple Newtown's Alexandra Pastris.
"I'm definitely upset about not getting first place, but I thought I dove better today than I did at WPIALs," Foley said.
Foley entered the event ranked first in the state after scoring 491.40 at the district meet, which included 12 dives. The state championship was determined after just six dives.
"All the girls took a different approach to it," she said. "Some started off with their most difficult dives and others performed them later. You wanted to make sure your degree of difficulty was high enough.
"With just six dives, it was weird trying to come up with a list. But I believe my dives today were super-clean."
One of them was a front 2 1/2 somersault, a dive she executed at the WPIAL meet and scored 54 points on.
"I thought I performed it better today and it scored just 45," said Foley. "The judges can be very subjective."
Petke claimed the state title after recently winning the District 11 crown.
Foley will continue to dive for the University of Pittsburgh. While she did not end her high school career with a PIAA championship, three straight silver medals at states is in itself quite an accomplishment.
"To have my high school career end like it did, with the best meet I ever had, I know there's nothing else I could have done."
More in Sports