Cranberry Township dedicated to preserving Powell Farm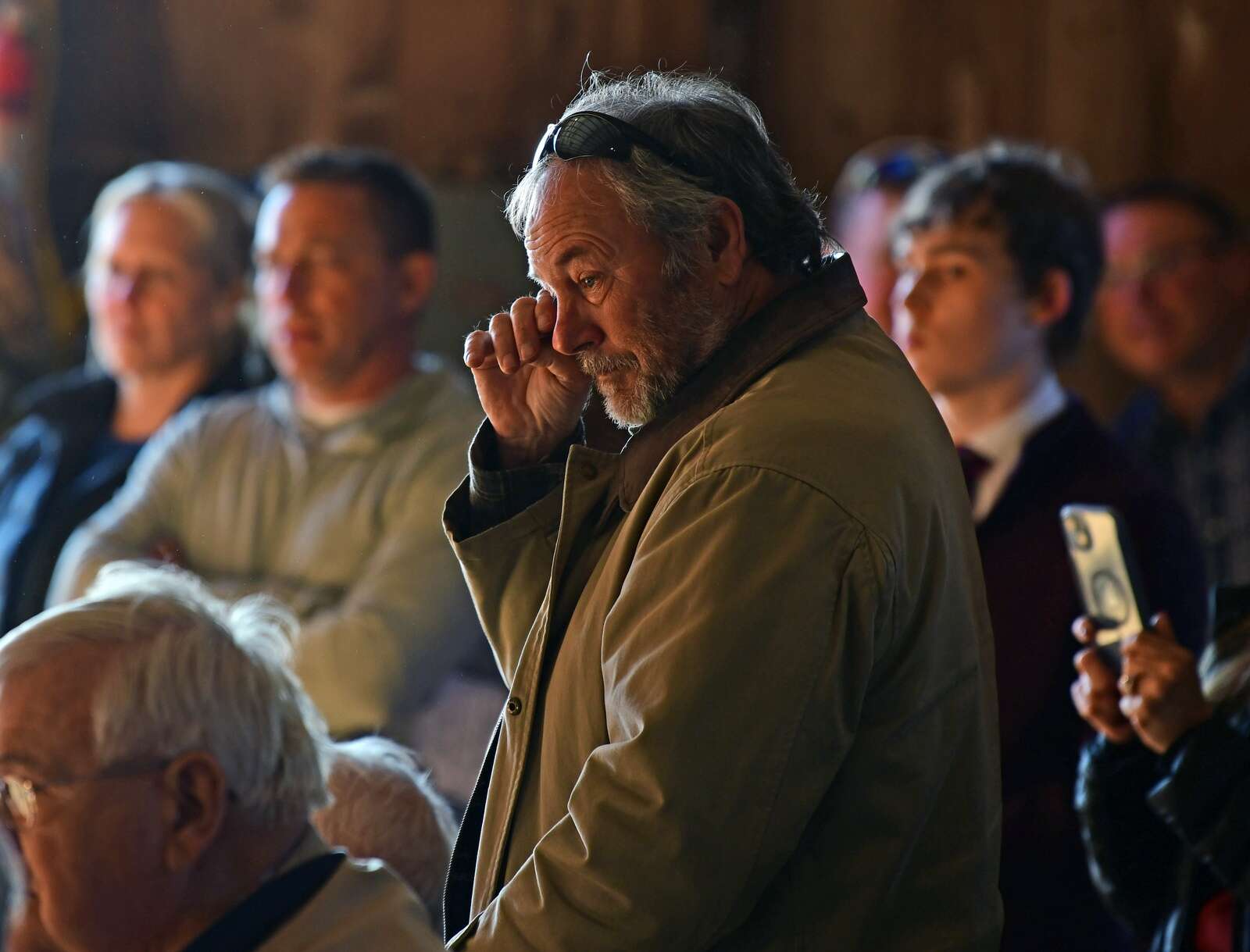 A Covenant
CRANBERRY TWP — County representatives gathered Thursday, March 9, at the township's recently acquired 150-year-old farm to make good on owner Denton Powell's last wish — preservation.
Andy Hack, a lifelong friend of Powell's, gifted the 71-acre farm to the township at a board meeting March 2. Hack became executor of Powell's will after his death in 2021. The gift required an agricultural easement that guaranteed the farm would be preserved.
"The township's acquisition of this property guarantees that it will not — 'will not' is in bold, underlined — will not be developed, and it will remain an active farm," said supervisor Bruce Hezlep, board vice chairman. "These covenants are legally protected."
Hack's son, John, said he called his father after the March 2 meeting to reflect on the decision to gift Powell's farm to the township.
"I called him after the vote, and asked him if he thought he did the right thing," John said. "He said, 'I know I did.'"
Andy said that he trusted the township with his friend's last wishes.
"Everybody I've talked to thinks it's great," Andy said. "With the township, I know, it will be that way. Without a doubt, it'll be what they say it's going to be."
The township's plan to preserve the property as an educational and agricultural center is exactly what Powell would have wanted, John agreed.
"We go way back with Denny, and Denny was all about farming," he said. "He was mad because farms were disappearing and nobody was interested, so Denny would be very happy with what they've decided to do with this farm."
Preservation, education
Attendees gathered in the barn, framed by an idyllic view of Powell's rolling fields, for a preview of what is to come for the township's new agricultural center.
"What does this mean for the future of this farm?" Hezlep said. "This means the effort to continue to maintain an operational farm. As you see this afternoon, the fields are already starting to get ready for the spring."
Supervisor Mike Manipole, board chairman, said that he was most excited for the educational opportunities the farm would provide.
"I was an elementary school teacher, and I asked the question, 'Where does milk come from,' and we all know the answer: Giant Eagle," Manipole said, laughing. "Isn't this a great opportunity to see where things really come from? We can talk to kids about farms; we can read books about farms — but to actually see it in action, and maybe even get a little bit dirty, what an opportunity of a lifetime."
Manipole emphasized that the project would bring the realities and importance of agricultural work to the forefront for families and children in the county.
"As a teacher, there's nothing I want to see more than little kids helping to do something and realize the prosperity, the hard work, the effort, the dedication — what it actually means, the pride in being a farmer," Manipole said. "You know what, everyone aspires to be engineers, to be mathematicians, to be whatever. I'd love to see the next kid grow up to say, 'I want to be a farmer.'
County Commissioner Leslie Osche echoed Manipole's remarks, and she highlighted the importance of the center as a beacon for food security now and in the future.
"If we don't teach our kids how important farming is to our future, we are in trouble," Osche said. "What we have to remind ourselves is that this is that opportunity. This is the opportunity created by keeping a farm and the rich soil active here."
The preserved center, she said, would provide opportunities to work with local educators to see that the importance and tradition of agricultural work is not lost.
"This county is very dedicated to making sure that not only is our farmland preserved but the whole concept and the idea that that is our security," Osche said. "That is about our future."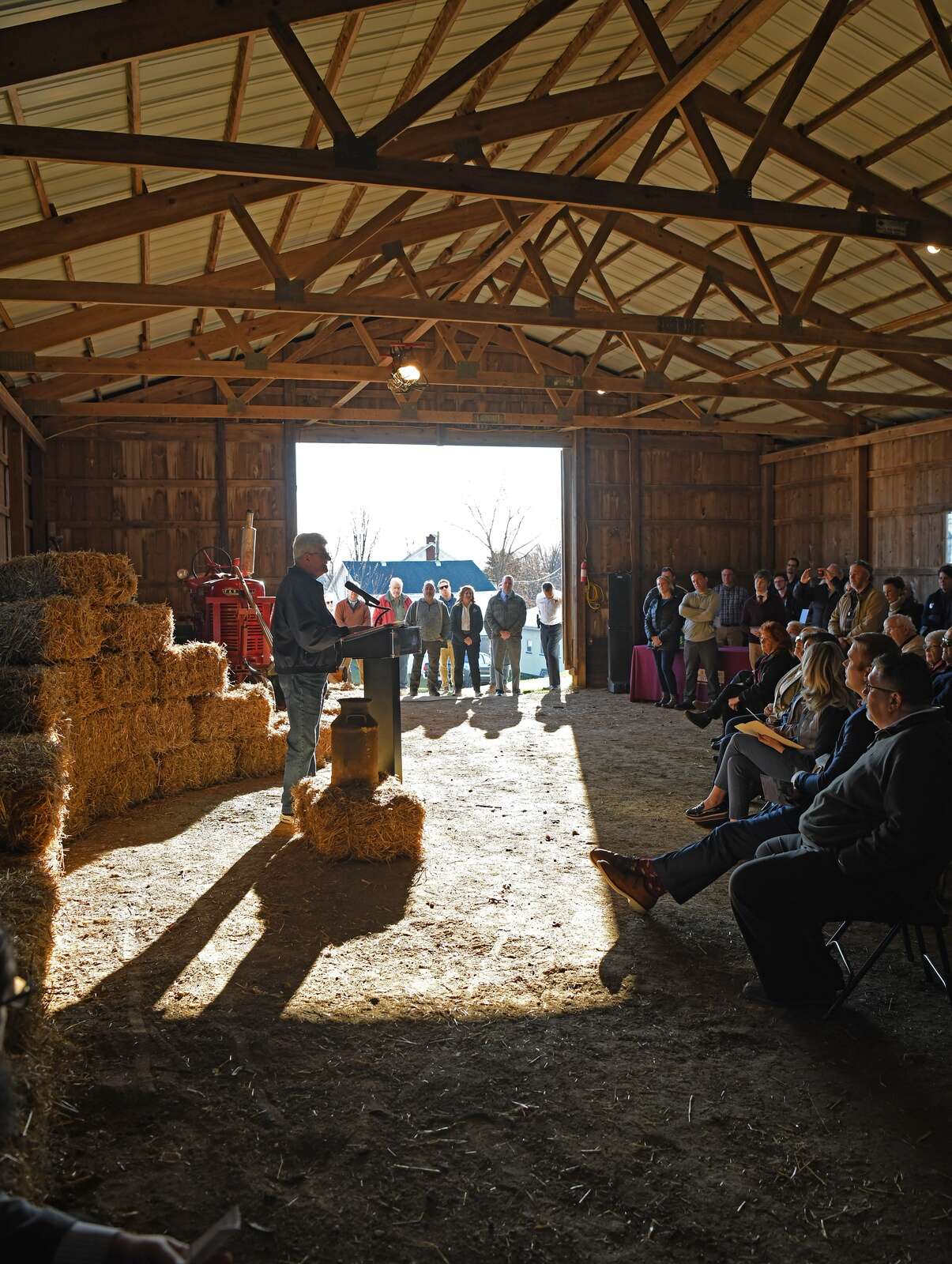 Denton Powell: A man of vision
Kenneth Moniot, chairman of the county's Agricultural Land Preservation Board, said that Powell's response to the event would have been simple.
"'What's all this fuss about?'" Moniot said with a laugh. "He was a very smart man. As my dad's always said, 'There's no such thing as a dumb farmer because they don't stay in business very long.'"
Moniot said he met Powell when he approached the board about preserving his farm in the early 2000s.
"He was smart enough to see that vision, and not only that, but not too many people realize what may be in the future," Moniot said. "This was the thing with him, he said, 'I know what might happen — if I'm not here, who's going to do it?'"
Powell's foresight to preserve the farm has guaranteed it for generations to come and, as state Rep. Stephenie Scialabba, R-12th, put it, "bring generations of education, history and innovation and inspiration to our community."
"What a gift to be able to have something like this that you can just go on the land, feel the air, see the light — completely unobstructed by noise, by buildings," Scialabba said. "This is such a treasure, and I can hardly wait until more and more people get to experience this."
While the property is closed off to the public for now, Hezlep said the township would be forming a steering committee to direct its preservation over the next few months.
"We'll want to involve people from the county, the state, the local level, so that everybody has an input," Hezlep said, "and private citizens here within Cranberry. Just like we've done with everything, we engage our citizens so they have a stake."
Of the 72 preserved farms in Butler County, the township's plan for Powell Farm is unique.
For that plan, Hezlep said the township would be modeling it after Round Hill Park, a 1,101-acre park in Allegheny County that features its own exhibition farm and agricultural programs.
"We'll have the animals; we have the farming, and we can bring the kids and they can learn about our heritage, really," Hezlep said.
Manipole said that the process to realizing Powell and the township's vision for the farm would be slow and deliberate to ensure they "do it right."
"The preservation of this farm is our number one task, and we know we're bound by law to follow it, but it's in our best interest — this is what we want to do," Manipole said. "So with that in mind, how many are ready to get their hands dirty?"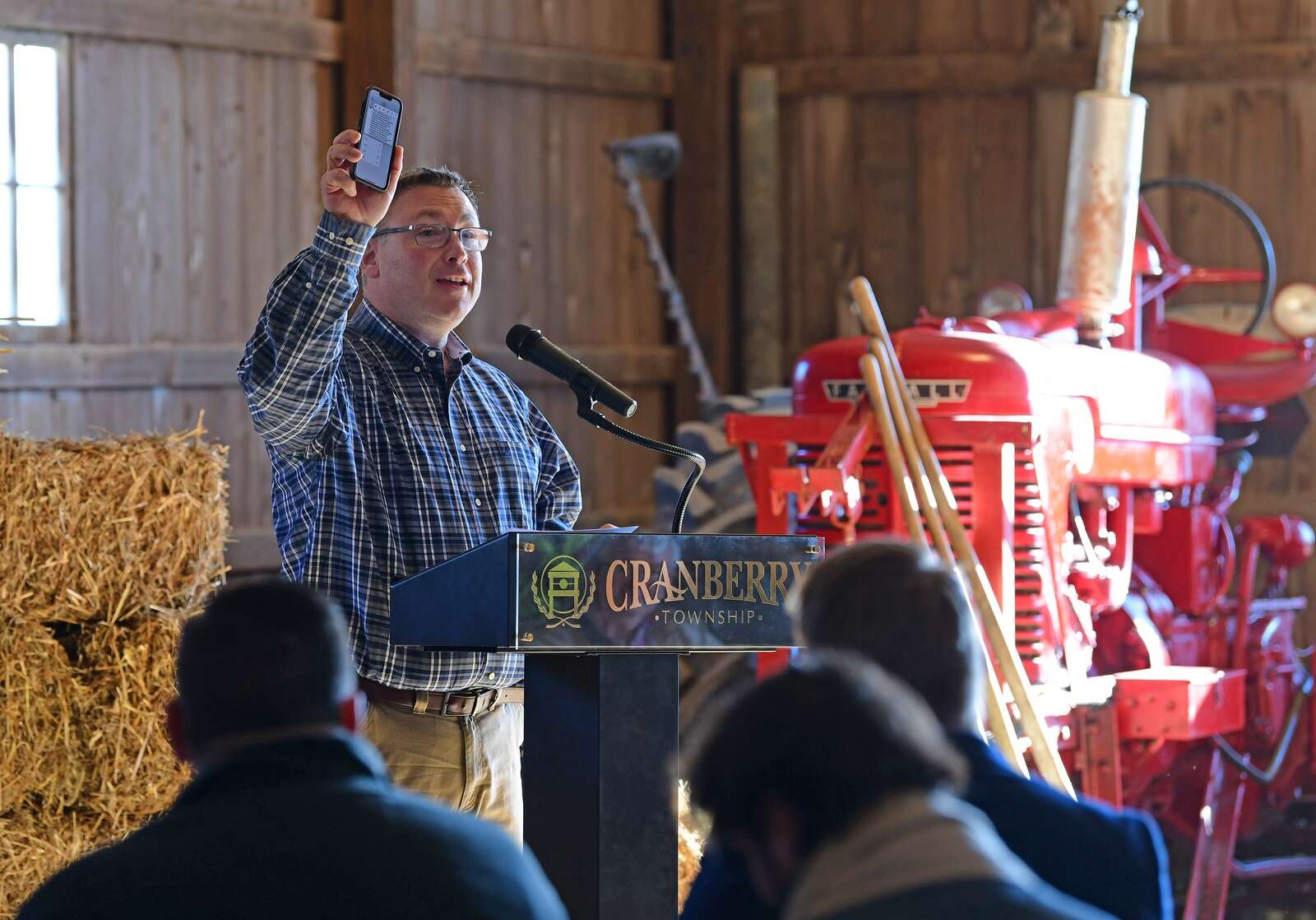 More in Local News