Richard S. Layton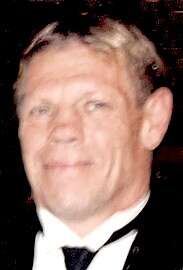 Richard S. Layton, 73, of Cranberry Township, passed away on Wednesday, March 1, 2023.
Born Feb. 13, 1950, in Pittsburgh, he was the son of the late Michael and Helen Layton.
Richard was an avid motorcycle guy who enjoyed building and restoring them. He had a passion for music, especially guitars. He also enjoyed hunting and fishing in his free time.
Richard leaves behind to cherish his memory his children, Rhonda (Scott) Kuehn and Richard Layton Jr.; his daughter, Tracey White; and his grandchildren, Gage Layton, Haylee Kuehn, Parker Kuehn and Dillon White.
LAYTON — Private funeral arrangements for Richard S. Layton, who died Wednesday, March 1, 2023, have been entrusted to BOYLAN-GLENN-KILDOO FUNERAL HOME & CREMATION SERVICES, 130 Wisconsin Ave., Cranberry Township.
Expressions of sympathy may be shared with the family at www.boylanfuneralservices.com.
To view this obituary online, please visit www.cranberryeagle.com.
STORIES YOU MAY ALSO LIKE