Mars Area students' posters submitted to state contest
ADAMS TWP — Christina Smith, Mars Area School District's director of transportation, recognized the district's winners of the Pennsylvania Department of Transportation's National School Bus Safety Week Poster Contest at Tuesday's board meeting.
"I just wanted to congratulate the winners for this year's poster contest. It was 'Safely Rolling to My Destination,'" Smith said.
The state's annual poster contest is organized by PennDOT in preparation for School Bus Safety Week in the fall, she said.
"And the state comes out with a new poster theme every year to get the kids kind of involved in school bus transportation," Smith said.
Participants submit entries in different divisions for the contest, according to Smith. Students in the district submitted to division one, kindergarten through grade two; division two, grades three through five; and division three, grades six through eight.
"We pick a first, second and third place winner in each division," Smith explained. "Then the first-place winners in each division, we send on to the state level, and then the winners on the state level go to the governor's mansion. It's pretty cool."
As part of School Bus Safety week, Oct. 16 to 20, Smith said the school will recognize the winners in an award ceremony.
"We frame all their artwork, and we give them a school bus bank," Smith said.
The framed pieces will be hung in the district's boardroom. Winners for the statewide competition will be chosen by PennDOT over the next month, and they will move on to a national competition for prize money and inclusion in the national School Bus Safety campaign.
"And I just wanted to say that we had a huge amount of participation from kids — this was voluntary, this was not assigned — the kids are really excited about it," Smith said. "The kids did a phenomenal job, so I just wanted to say thank you for all their participation in our contest."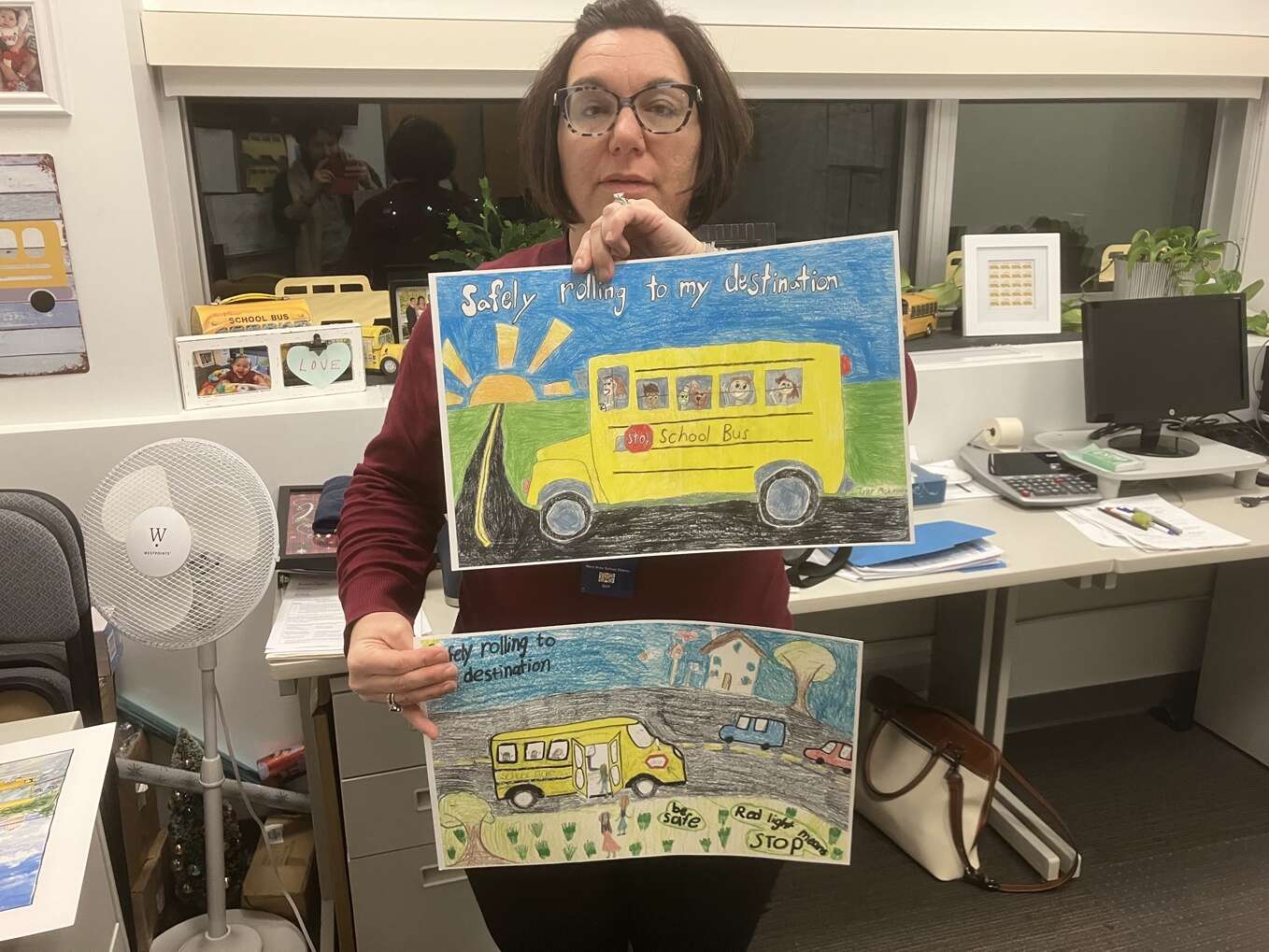 Online kindergarten registration
Assistant superintendent Elizabeth McMahon reminded those at the meeting and the board that the district's kindergarten registration will open March 31.
"March 31 opens up our first-time online kindergarten registration," McMahon said. "That opens at 8 a.m. It is time-stamped, and we're taking 106 little ones into a.m. kindergarten this year."
McMahon emphasized that the time-stamped registration is first-come, first-served for the attendees.
The school also will offer a kindergarten preview for interested parents March 30 at the Mars Area Primary Center, McMahon said.
The district's kindergarten program is open to students who will be 5 years old before Sept. 1. To sign up for the kindergarten preview, or for more information on registration, visit the Mars Area School District's website.
STORIES YOU MAY ALSO LIKE