FCC maps still under criticism from the Butler County residents, government officials
CRANBERRY TWP — Pennsylvania is set to get a piece of $42.5 billion in federal money to help expand broadband internet access to underserved areas.
On Thursday, Feb. 16, the Southwestern Pennsylvania Commission hosted the Regional Broadband & Connectivity Summit at the Regional Learning Alliance Learning and Conference Center, 850 Cranberry Woods Drive.
Members of the public and representatives from municipalities across the region gathered to learn more about the progress of bringing high-speed internet service to underserved areas.
"It's a broad issue," said Andy Waple, deputy executive director of programs for the commission. "It's moving very fast and we got a lot of work to do. We are up for it because we have to be. Things like this and forums like this are exactly what we need to be doing to bring everybody together to understand the issues and what opportunities for funding are out there."
Federal funding is based on the Federal Communications Commission map, which illustrates broadband access throughout the country. However, according to Butler County Commissioner Leslie Osche, the FCC map is not accurate.
"The map reflects what the FCC thought was the underserved areas," Osche said. "We went back and challenged and said there was more than what was on the maps."
A chunk of $42.5 billion in federal money is what's on the line, and every state is looking to get a piece of the pie.
It has yet to be known exactly how much federal money Pennsylvania and the region will receive, as the FCC sifts through data submitted by the public, as well as schools, which was due in mid-January.
"Challenges to the FCC map is ongoing," Waple said. "The ones that were due last month are important in terms of allocating those dollars. Every municipality and county encouraged individual submissions. That's nationwide so who knows how long it will take to filter through that data."
Waple explained that FCC based the map on census data.
"If you have one home in a Census block that is well-served, it counts the whole Census block as being served," Waple said. "With local knowledge, we have to observe the maps and point out what we know is not right."
The underserved areas of Butler County raising concern are townships and municipalities north of Butler city.
"Our concern is that knowing all this additional funding is coming, we want to make sure we are having the right funding streams in the right places and not wasting money," Osche said.
When COVID-19 first hit in 2020, it forced high schools to pull students from the classroom and convert to remote learning.
The result was that some students were simply not able to get their school work done from home, because of limited to no high-speed internet access, Osche said.
"It's important to businesses, but also public institutions," she said. "Particularly children in the north struggled to have access for school. You have to think about the health care providers too."
Businesses in the north, such as ProLogic Technology Services in West Sunbury, are also in need of faster internet access, explained owner Dale Riley.
"One person I brought service to, they do photography," Riley said. "So they were limited to Digital Subscriber Line with very slow upload speeds. They had to leave their house to go upload photos."
ProLogic Technology Services is a small wireless internet service provider that also provides information technology services, such as installing new computers or helping set up networks for small businesses.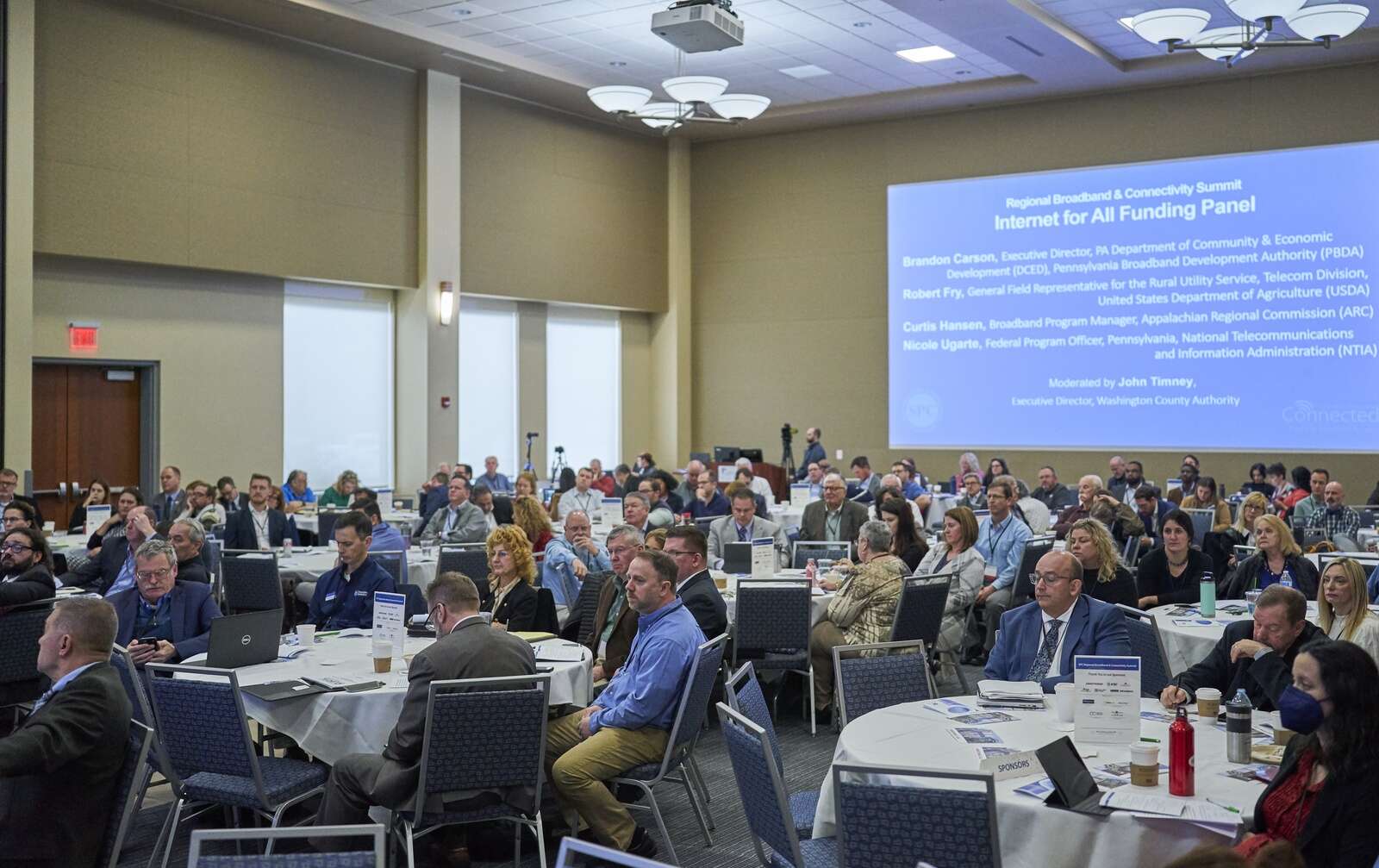 More in Business