SilverSneakers members staying fit, enjoying social setting of Butler YMCA
With a free SilverSneakers membership, seniors can get out, get moving and improve their social lives. With a whole schedule devoted to the program, the plan is the second-largest at the Butler YMCA, behind only the family package.
A common misconception is that SilverSneakers members are limited in what they're allowed to do and enjoy at the gym.
"They can join the Y and do everything that any other member can do," said Heidi Nicholls Bowser, the Butler YMCA's membership and healthy living director. "In other words, there are no restrictions for the use of our facility."
The variety of options includes two trademark SilverSneakers courses. The SilverSneakers Classic is a low-impact training session held two days per week that focuses on strengthening all major muscle groups; it also sprinkles in some cardio. The workout can help improve balance and range of motion and is all-inclusive.
Another staple is the Active Older Adults strength and cardio class, which takes place each Monday morning.
Dawson Dibbern, 79, realized he couldn't stay upright as well as he used to before becoming a member in August. He's made good use of both of those classes — along with swimming, playing pickleball and doing chair yoga — and tries to get to the YMCA five days a week.
"They've helped me get my strength back," he said. "I took off some weight and put some muscle back on, so I'm happy with that."
Lisa Fleischmann, 64, had her physical therapy benefits expire and her husband suggested she try the YMCA. After checking out the program, she knew it was exactly what she needed. She's been a member since 2010 and the emphasis on mobility and balance, especially in pool sessions, has kept her coming back.
"The most popular classes that we have for this group would definitely be our warm water classes," Nicholls Bowser said. "Every day — Monday through Friday — you can take a water class … A lot of people say, 'Oh, you know, I don't know where to start.' Water offloads your body weight, it's great for your joints."
Aqua for Arthritis is the most pleasant option, she said, while members can also participate in the gentle water exercise variety.
"I'm a water person," said Lisa, adding that she takes whatever classes are available in the warm-water pool. "I consider some of my pool friends some of my best friends."
Such camaraderie in the program is common, Nicholls Bowser explained.
"This is a way not only to address their wellness and their physical well-being, but also social well-being," Nicholls Bowser said. "With over 1,200 members that are in our insurance-based programs, you're talking about meeting lots of people and making new friendships while getting healthy.
"That's the reason why it's so popular. A lot of times, the seniors are retired. They have the time and they can participate in multiple classes per week. And, again, you're seeing people, you're getting healthy, and it's all about also building a healthy habit."
"I get as much benefit from the social aspect as I do with the physical," Fleischmann said. "We come from all walks of life, so it's really interesting. There's a good mix."
Staying in motion is helping with Dibbern's emotional health, as well. Meeting new people is a worthwhile experience all by itself.
"I don't like to sit here," he said. "I lost my wife almost five years ago. I was depressed and sitting around, not doing a whole lot. I figured I needed to get myself moving."
SilverSneakers members are also given a punch card and incentivized to stay consistent with their fitness. If they sign in at least a dozen times a month, they receive an active older adult gift.
"It could be, like, a cool pen, a rain poncho," Nicholls Bowser said. "We give all kinds of stuff when we pass out gifts … It means they've come in three times a week."
Residents can figure out eligibility by calling and asking their insurance company.
"We do have a portal where we can find if you do have SilverSneakers," Nicholls Bowser said. "If you bring in a photo ID, we can check to see if you are enrolled in SilverSneakers.
"We get a lot of people that just don't know whether they have it or not. You want to find out, because if you could get a free membership, why would you not?"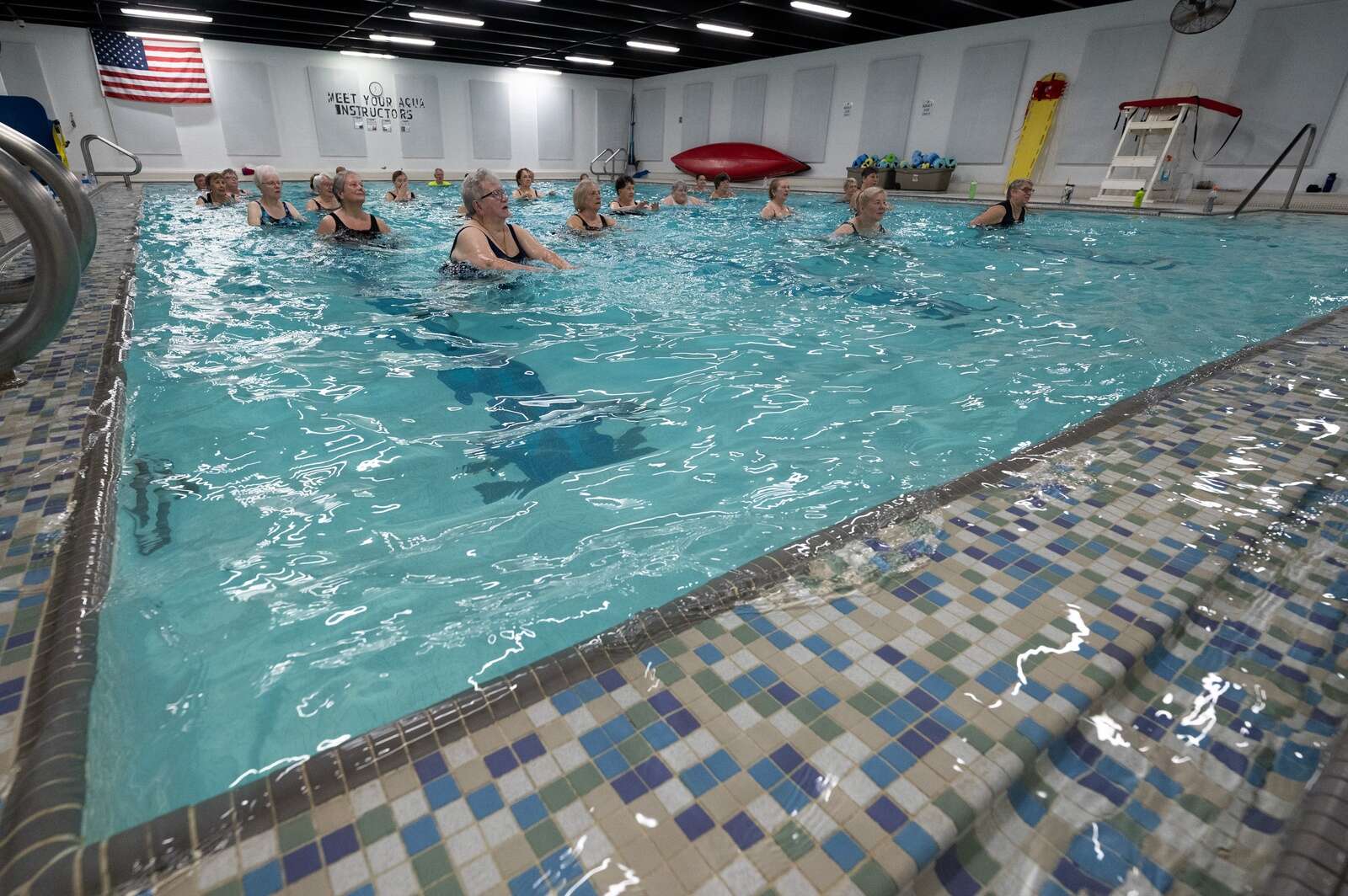 More in Special Sections