Scialabba tackles workforce crisis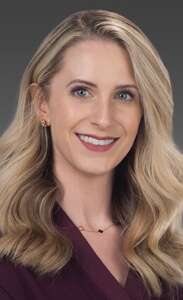 CRANBERRY TWP — State Rep. Stephenie Scialabba, R-12th, hosted the House Republican Policy Committee at the municipal building Thursday to address workforce shortages.
"In order for Pennsylvania to be competitive against surrounding states, we must be leaders of innovation," Scialabba said. "The success of small businesses is a critical component of our economy, and it starts with addressing the workforce shortages plaguing our employers."
Six organizations and local business owners were invited to testify on the issue for the committee and the public.
Jeff Nobers, executive director of the Builders Guild of Western Pennsylvania and Pittsburgh Works Together, believes the issue is complex.
"We continue to lose population across our state," Nobers said. "We are approaching — if not already — at a crisis level. Two-thirds of Pennsylvania's counties lost population from 2010 to 2020, a combination of residents moving away and deaths outnumbering births."
For Nobers, the solution is incentive and opportunity. He suggested balancing environmental stewardship with economic growth, while implementing realistic and consistent regulation and policy — policy that draws people to the state and keeps them here.
Filippo Lombardo, general manager of Domenico's Ristorante, said he has witnessed this struggle to bring in staff — and keep them.
"We actually just had someone who was working for us — she was mid-20s, barely graduated high school, making in the $60,000 a year (range)," Lombardo said. "Just decided not to show up after a while."
Lombardo said the staffing shortages have him and his family working at the restaurant almost every day of the week to keep things running.
"We cannot remain open seven days, because it is taxing to the staff we have," Lombardo said. "The customers are out there, but we just do not have the staff to handle the business."
Stacy Hepinger, president and CEO of Right at Home, says the shortage has led to a decline in the at-home care the agency can provide.
"It is important work that these agencies do," she said, "and we need the help of leaders like you to affect change to make sure that we can continue to improve the quality of life for those we serve."
Executive director Carrie Amann, of the Pennsylvania Workforce Development Association, explained that, despite the shortage, employment in the county is actually up.
"Most of Pennsylvania's labor force is working — 96% of the available workforce is in a job," she said. "And in Butler County, in particular, that number is even higher."
The state's growing shortage, according to Amann, is in fields that require less than a four-year degree. This "silver tsunami" is a product of retiring tradespeople, and it is data such as this that Amann argues is invaluable to solving the crisis.
"By accessing existing data, local workforce development boards can more effectively address gaps in the service delivery system," she said.
State Rep. Josh Kail, R-15th said the hearing highlighted the increasing workforce shortage and helped set the stage for improvement.
"Pennsylvania has laid the groundwork to develop our workforce, but it is clear more has to be done," Kail said. "We are motivated and ready to be part of the solution to help our businesses and economy grow."
STORIES YOU MAY ALSO LIKE