SRU continues to expand student diversity initiatives
Since stepping into the role of chief diversity officer of the Office of Diversity, Equity, Inclusion and Belonging, more than a year ago, Dr. Anthony Jones and his team have been hard at work creating the framework to better Slippery Rock University's student diversity and student retention as the university enters a new phase.
In addition to the DEIB office expanding its efforts across campus and other university offices, the institution has decided on a new president to succeed current President William Behre once he retires in June.
In a Dec. 21 news release, the Board of Governors of Pennsylvania's State System of Higher Education unanimously selected Karen Riley to become SRU's new president starting July 1.
Jones has worked in higher education since 2008 and served at multiple colleges and universities during that time. He's worked in several student housing and residential roles as well as student diversity and multicultural student affairs at the University of Mount Union, Marietta College, Eastern Kentucky University, Virginia Commonwealth University and Thiel College before joining SRU.
"We talk about preparing our students to go out into the world, to be global citizens," Jones said. "I think that it's our responsibility that students leave this space with a better understanding of how to work with all types of people."
In June 2012, the American Council on Education's Board of Directors stated, "Many colleges and universities share a common belief, born of experience, that diversity in their student bodies, faculties, and staff is important for them to fulfill their primary mission: providing a high-quality education."
According to a study by the U.S. Department of Education in 2016, students of color have more gaps in preparation, enrollment and degree attainment compared to white and Asian students. The study found that "fewer high schools with high percentages of students of color offer advanced coursework opportunities than high schools with lower populations of students of color."
In addition, many students of color from lower-income areas "have lower levels of academic preparation than their white peers upon entering college, which can affect degree attainment rates."
The DEIB office is building strong foundations to create a more diverse student body at SRU and create connected systems for students to thrive and fix problems when they arise as well as creating visible access for students, faculty and staff to report issues so the office can address them. This visible access comes in the forms of a website and the physical office currently being renovated.
According to SRU's Total Enrollment by Race and Gender report, found on the Data and Reports page on the university's website, the majority of SRU's undergraduate and graduate student body identifies as white. In fall 2017, out of 8,895 total students, 426 identified as Black, 76 identified as Asian, 200 identified as Hispanic and 7,646 identified as white. In fall 2022, out of 8,243 students, 344 identified as Black, 82 identified as Asian, 232 identified as Hispanic and 6,966 identified as white.
The goal for Jones, his team at DEIB and people with SRU's Office of Inclusive Excellence is to increase diversity within SRU's student body through race, sexuality, ability, economic background and more through different student recruitment initiatives.
An initiative that Jones is proud of is the High School Visitation Days, where high school students from areas with higher concentrations of underrepresented students are bused to SRU for programs and events aimed at providing historically excluded groups access and success in higher education.
The program aims to have 250 high school students visit SRU during the 2022-23 school year, and so far 188 high school students have attended from the Youngstown, Farrell and Sharon areas. While he and his team have talked about bringing a total of 250 students to SRU's campus this school year, Jones is hopeful that they can reach 500 students.
"I am always going to strive to overachieve, and I truly feel like we could do 250 a semester, and I still feel like we could reach that 500 (student) goal," Jones said.
After the visitation days, Jones and his team work together to bring more groups to campus while tracking those students to hopefully bring them and their families back to campus.
Jones says it's more than just a recruitment process. It's about student retention as well.
"Now that we have these students interested, how do we bring them in and how do we keep them?" Jones said. "We are continuing that process to make students feel comfortable, to make students feel like this is a place where they belong."
According to Jones, his part of the job at DEIB includes retaining students from diverse backgrounds and focusing on the structural side of special initiatives, policies, procedures, training and hiring practices. All of this is achieved while working with other SRU offices.
"We work in conjunction with several offices around campus to give that more holistic perspective, so when you talk about the recruitment piece, that is when we bring in Admissions (office)," Jones said.
So far, DEIB has created a bias response team and is in the process of building an advising team to help plan initiatives and keep them on track.
"We'll also have a DEIB task force," Jones said. "This will be made up of individuals across campus who are student facing, because often times there are issues that happened on campus that students share with particular faculty and staff that doesn't necessarily make it to a report (or) make it to me, and these things kind of bubble up until it becomes a much larger issue."
The goal of DEIB's task force is to bring student issues to the office's attention so they can be addressed.
In the future, Jones plans to continue creating spaces for current and future SRU students to build community and understanding for each other by working with area high schools and their counselors to continue bringing students onto SRU's campus for visitation days, as well as use data gathered from recent student surveys to create actionable steps.
Surveys include a diversity climate survey from 2019, a qualitative climate assessment from 2021 and a statewide campus climate survey from 2022, where data from this region will be applied.
"It is my responsibility to keep my head up to see who is working on what, to see where we can make these connections and create these collaborations," Jones said.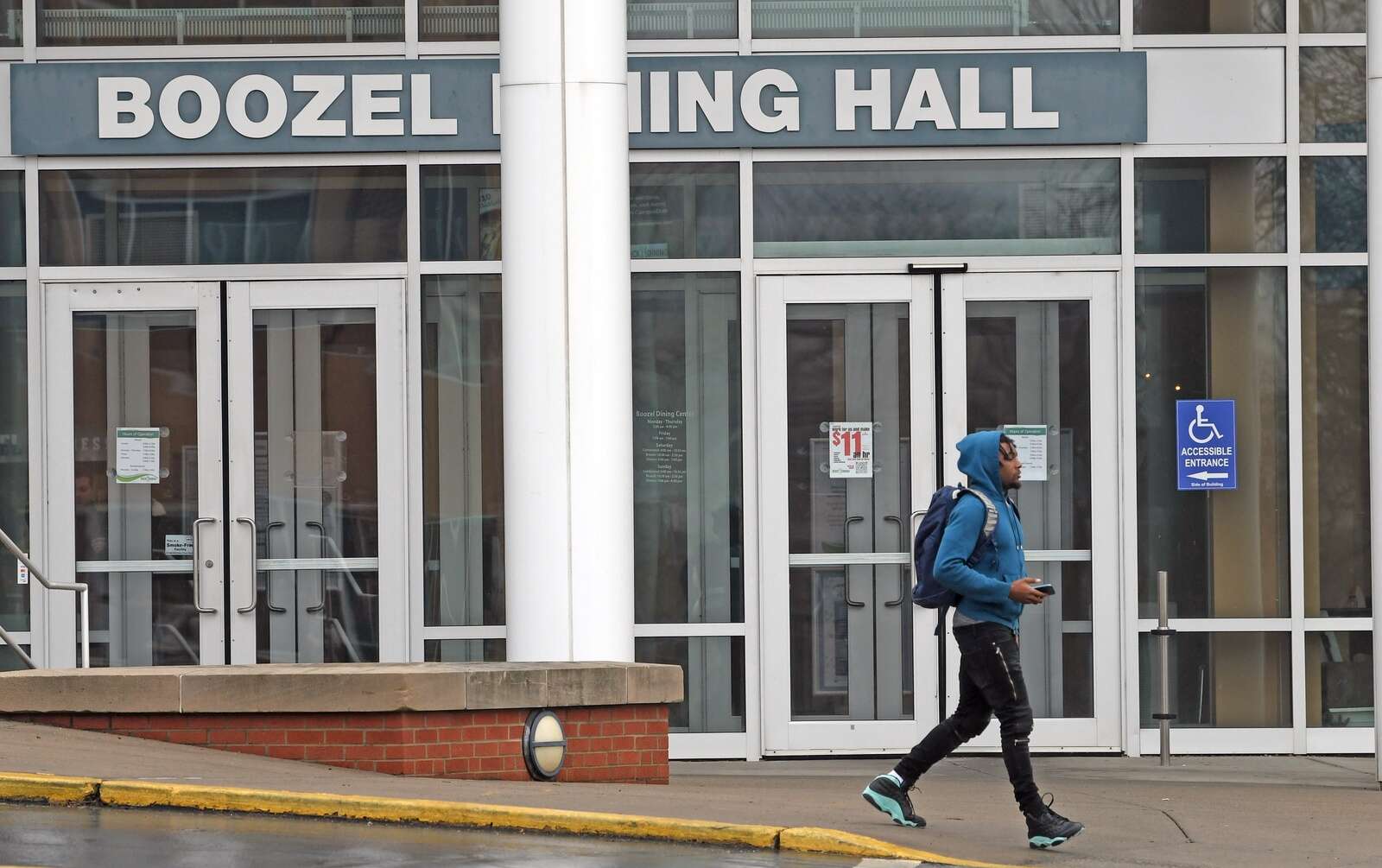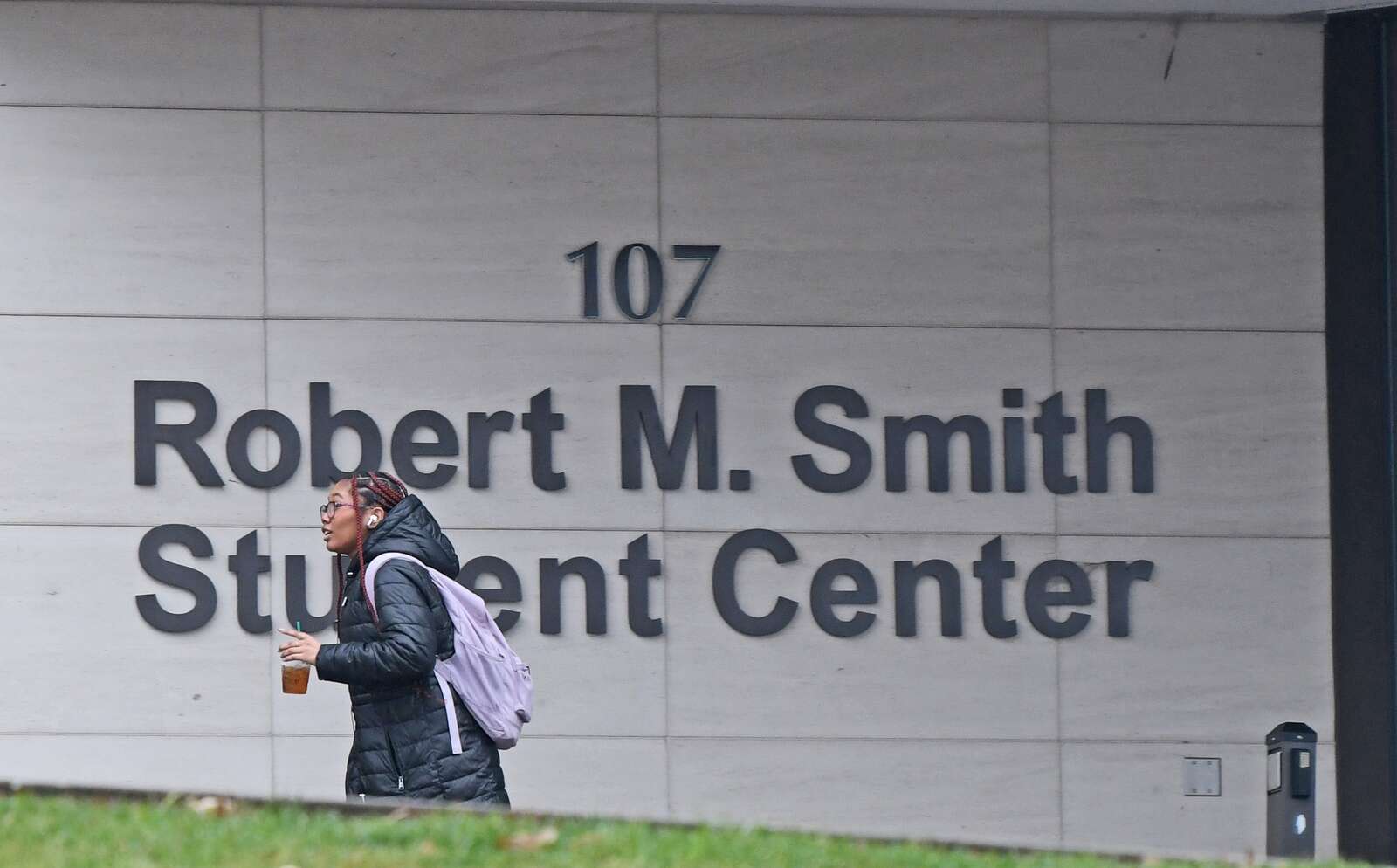 More in Special Sections