Cranberry Township couple has a whole world in their basement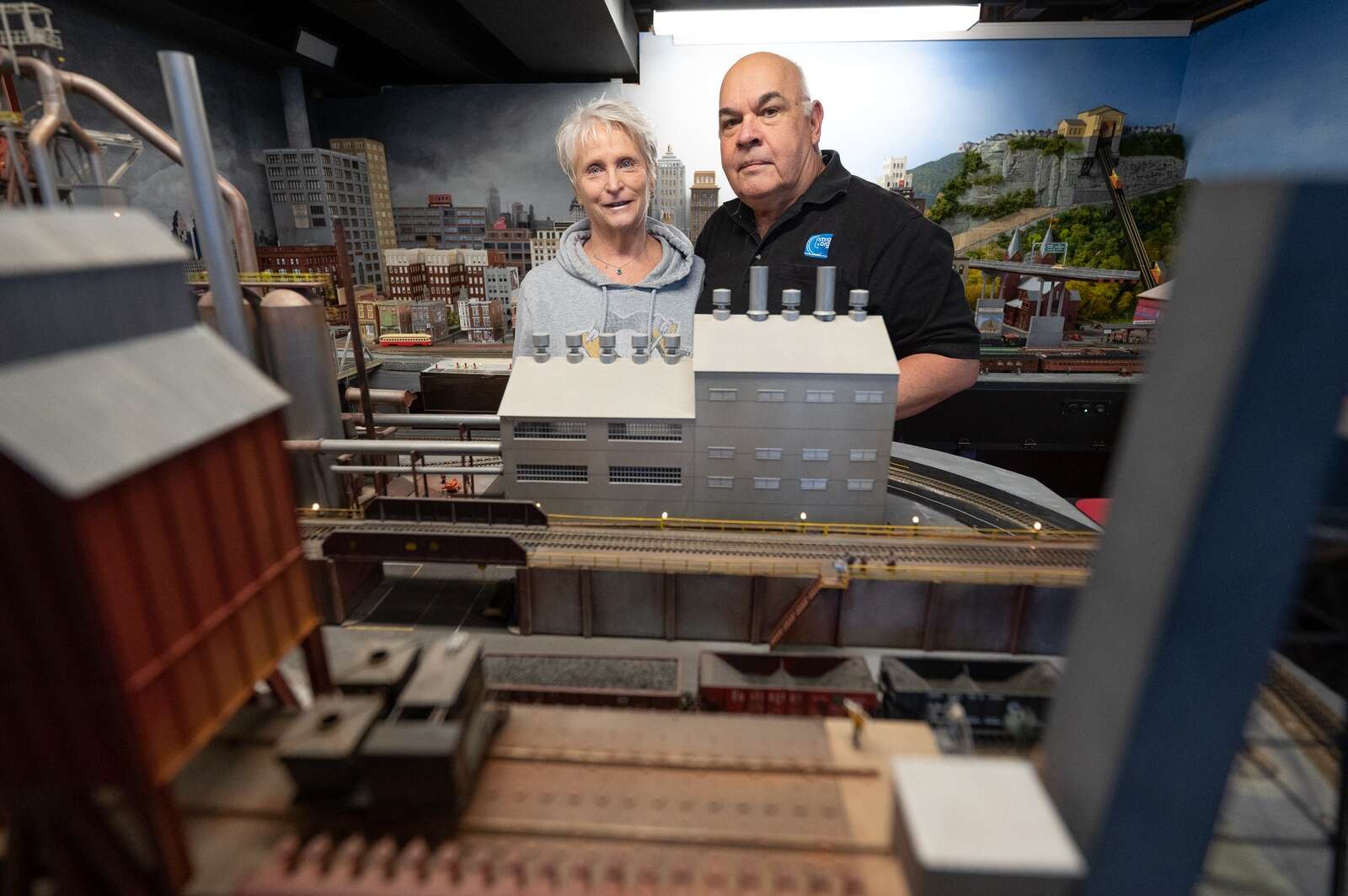 Nestled in a basement of a home in Cranberry Township is a miniature world — one where people can time travel back to the 1950s and see a vintage version of Pittsburgh.
This world is an elaborate HO-scale model train display with more than 100 feet of track built by Rene Harms and his wife, Nancy.
The world was a long time coming. Rene picked up the model train bug decades ago when he wanted something to do with his sons. His sons, though, weren't really enthusiastic about the hobby.
"They weren't interested in model trains or modeling," Rene said. "They were more interested in video games."
It led Rene to put the trains away for about a decade. He eventually pulled them out of storage and created his own little world.
That little world features two major cities -- Pittsburgh and New York City -- set in the 1950s. The New York City section is relatively new and doesn't have as many landmarks as the Pittsburgh one. Areas featured in the Pittsburgh section include Kennywood Park, the Duquesne Incline, the Kaufman building and, of course, a steel mill.
One of his favorite scenes is a farm on Franklin Road, near where he lives. Rene said he wanted the farmer to visit, but he died about a year ago.
"Most people that see it recognize it," Rene said. "I always get a lot of joy when people see something and they recognize it."
Sites, sounds, smells
The display also is divided into seasons, with a different section reflecting each. It's not just a visual display, as it has effects directed to both smell and sound.
At certain times a storm could approach, and the room will flash lights and boom with thunder and crackle with lightning. Certain areas of the model will smell different than others, such as the carnival area with a whiff of popcorn. Not the type of train display Nancy was used to.
"When I was growing up, my dad had a really nice train around the Christmas tree," Nancy said. "But then I met Rene and we started traveling, talking about trains, doing some train things. Then he said, 'I did all this when I lived in the Hamptons, and I have all this stuff in the closet,' we started pulling it out, and it's crazy."
Plans for expansion include Yankee Stadium, with a replica of Bill Mazeroski's World Series winning home run for the Pittsburgh Pirates. That happened at Forbes Field in Pittsburgh, but artistic liberties will be taken for Rene's world.
Mirrors Rene's life
The Pittsburgh to New York switch is a reflection of Rene's life. He moved to Pittsburgh for work and met Nancy. Rene is from New York. Nancy is from Baldwin. Rene is the primary builder of the train set, but Nancy helps in areas such as hand-making all the trees.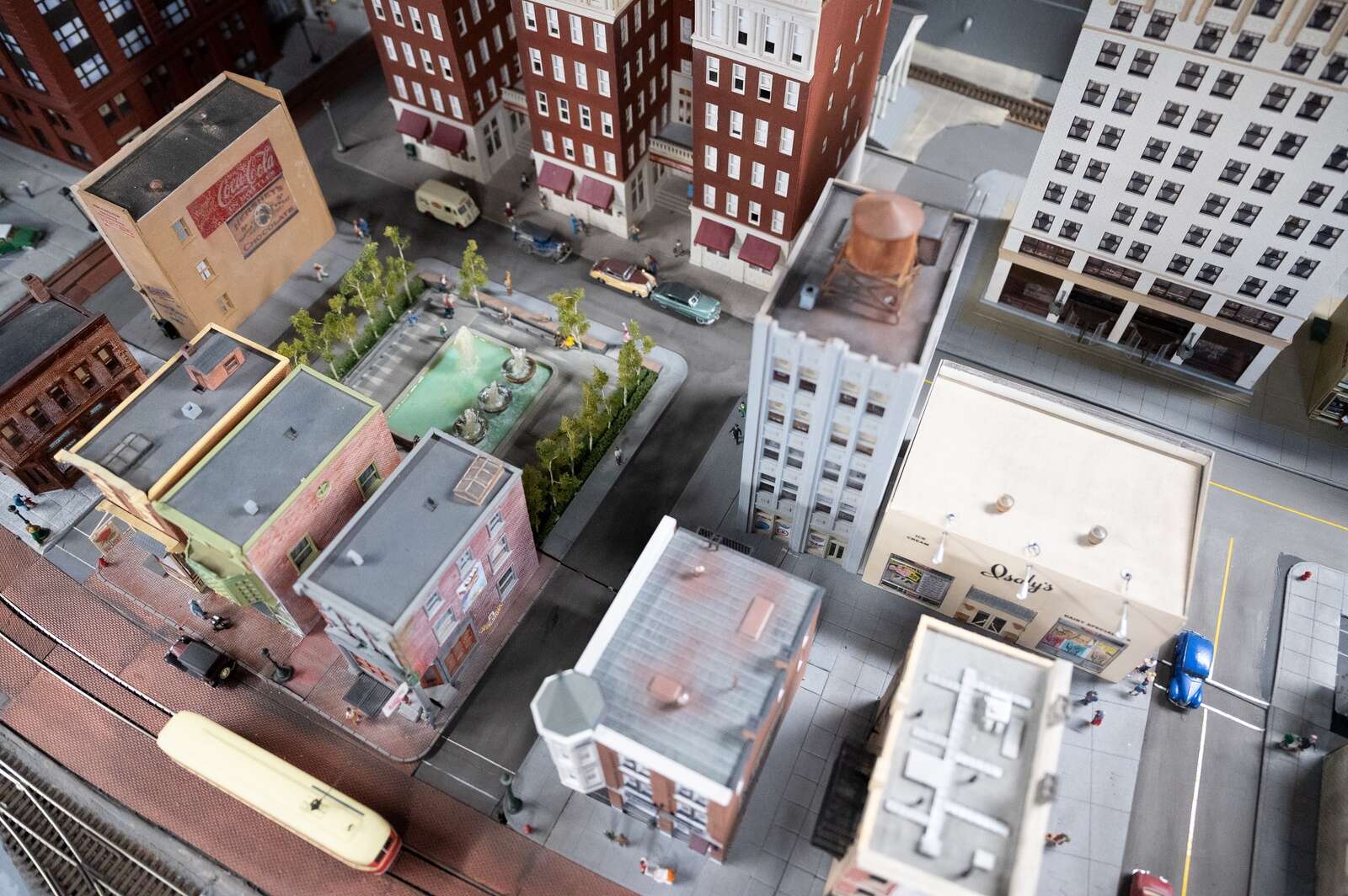 "I help with whatever I can," Nancy said. "I help with all the trees, all the little lines for the telephone poles — those were hard to do — and I help with any research."
"Turns out that two heads are better than one," Rene said.
The two take vacations, riding trains and recently took one starting at Penn Station in New York and ending in Chicago. They hope to one day ride the famous Orient Express in Europe.
Rene previously worked as a programmer with banks, with his first job being at PNC Bank. The original PNC Bank is another landmark in the model. He is retired but still does contract work to help keep up with his expensive hobby.
An area TV station had a story on the train set and since then, interest in it has skyrocketed. Rene mentioned more than 100 people have reached out to him about seeing the set, and a few have even knocked on his front door.
However, the couple are just getting over a recent battle with COVID-19 and are not allowing visitors to see the set at this time. Rene has a list of people that reached out, and many neighbors are interested. He also mentioned the possibility of starting a model train club.
"Once we feel a little better, we'll start inviting people over to give a little tour," Rene said. "They can come over to the bar and have a drink, see the trains, and spend a little time down here."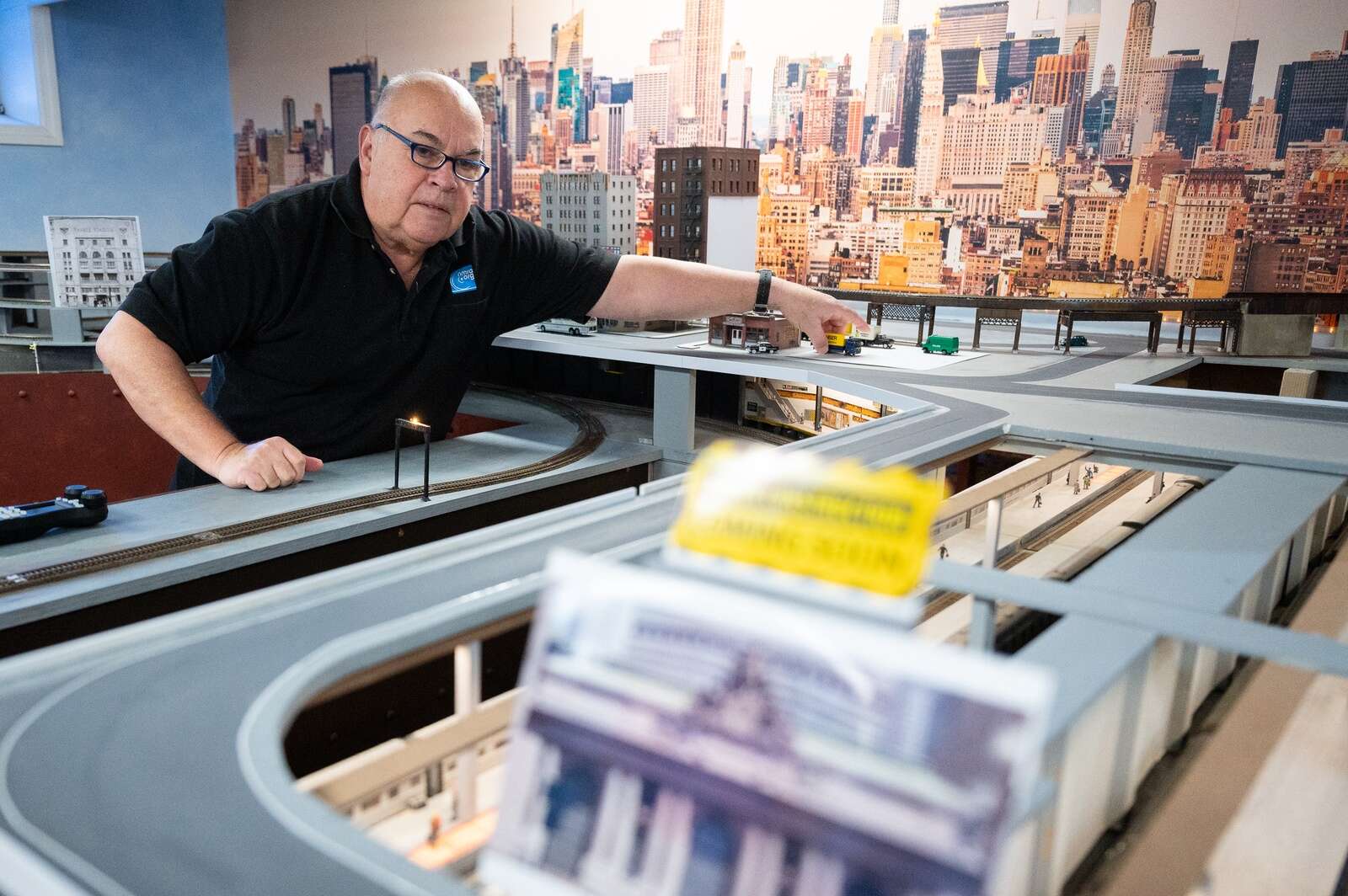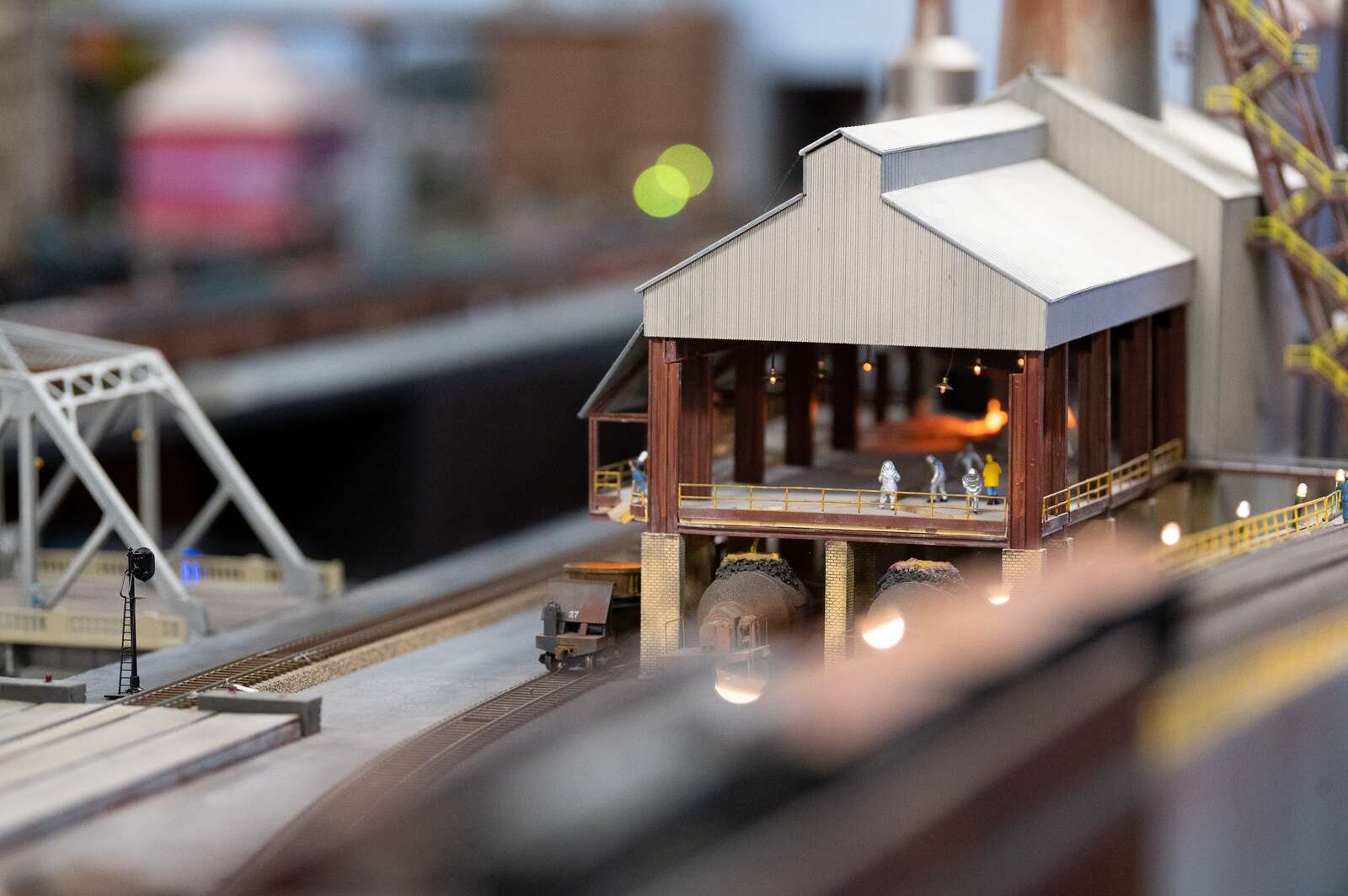 More in Community