Alfred Grove III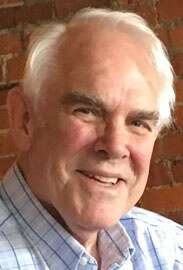 Alfred A. "Al" Grove III, of Gibsonia, went to be with the Lord on Friday, Nov. 25, 2022, at the age of 83. He was a native of Pittsburgh, born April 22, 1939, the son to the late Alfred A. II and Isabelle Pullen Grove.
Al will foremost be remembered as a loving husband, father, grandfather and leader to his family. He established and regularly reinforced a set of Grove Family Values, which have been a source of inspiration and unity across the generations.
He was a man of strong Christian faith and conviction. He was a founding Elder of Westminster PCA Church in Butler, where he served for over 40 years, an active member of New Community Church in Wexford, and a board member of Seneca Hills Bible Camp. Al was always ready to share a favorite Bible verse, and many looked to him for Godly wisdom.
Al was also well known as a manufacturing leader in the copper tubing industry, where he served his whole career. After retiring as vice president of planning and development at Halstead Industries in Zelienople, he went on to a leadership role at Cambridge-Lee Industries in Reading, where he pioneered advanced manufacturing processes and equipment. Until recently, Al served on the board of Robinson Fans in Zelienople. He loved to walk the shop floor and built strong relationships with everyone. He was a master of efficiency, process improvement and quality.
All knew him as a peacemaker, yet he courageously served his country in the United States Army as an MP when called. Notably, he protected James Meredith's right to become the first African-American student at the University of Mississippi.
Al leaves a strong legacy through his adoring wife of 62 years, Marilyn C. Nolan Grove, whom he married on June 25, 1960; two sons, Darrin E. Grove (Chris) of Mars and Eric M. Grove (Julie) of Evans City; grandchildren, Andy, Tyler, Ryan, Eli and Emily; a sister, Carrie Ann Napier (Dennis) of Charlotte, N.C.; and a brother, the late Daniel Grove of Mars.
GROVE — Friends of Alfred A. "Al" Grove III, who died Friday, Nov. 25, 2022, will be received from 4 to 6 p.m. Wednesday at New Community Church, 3100 Wexford Road, Wexford, followed by a memorial service at 6 p.m.
In lieu of flowers, donations may be made in his memory to the Pine Valley Bible Camp, 504 Chapel Drive, Ellwood City, PA 16117.
Burial will be in the National Cemetery of the Alleghenies, Bridgeville, Pa.
Arrangements are under the direction of the MCDONALD-AEBERLI FUNERAL HOME, 238 Crowe Ave., Mars, and condolences may be left at www.mcdonald-aeberli.com.
To view this obituary online, please visit www.cranberryeagle.com.