Miller Minutes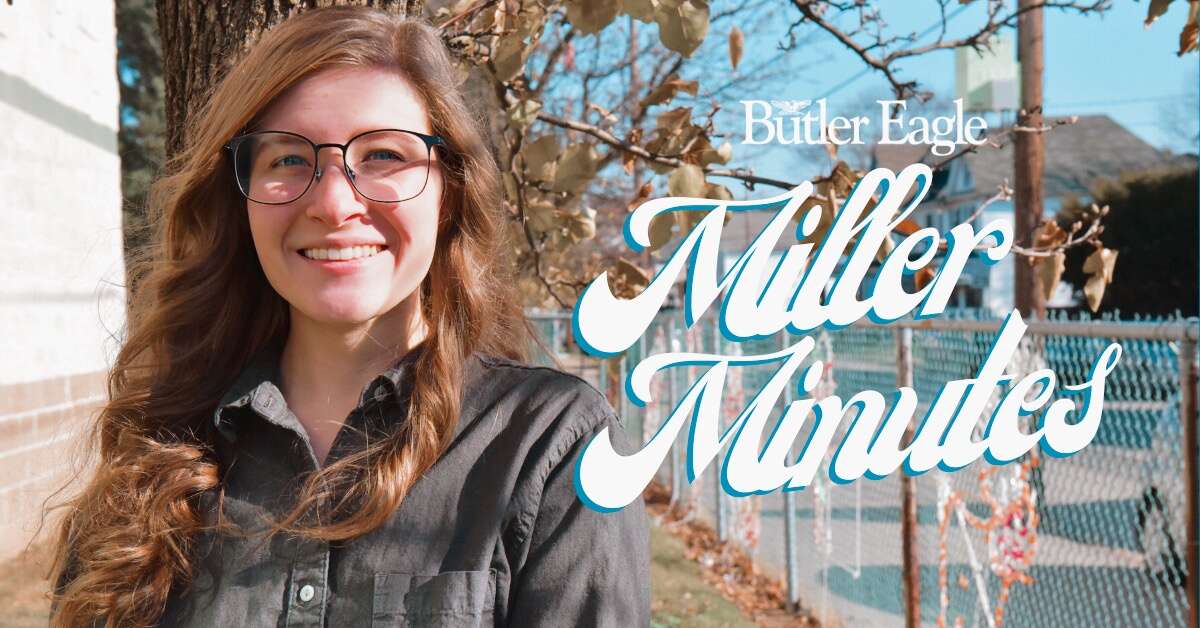 In the Miller family, Christmas begins on Black Friday and ends Jan. 7, which sparks an annual discussion as to why Christmas music and cheer seems to stop Dec. 26.
We combat this dilemma by creating a Christmas playlist, freezing Christmas cookies and watching our entire sleigh-full (you read that right) of Christmas movies for that time frame. Our celebration outlasts some people's New Year's resolutions.
Revel in the holiday spirit as long as you'd like to, with a little help from Butler organizations this weekend … and don't act like you plan to take your lights down any earlier than March or April. We sure don't.
Purchase tickets for Butler County Symphony Orchestra's "Holiday Traditions" concert today! There's only one chance to see it Dec. 3, so secure your spot by visiting butlersymphony.org.
Stuff the Cruiser as Saxonburg and Middlesex Township police departments team up with the Lighthouse Foundation to provide toys and gifts for families this holiday season. Donate to the cause from 10 a.m. to 2 p.m. Friday, Nov. 25 at Saxonburg Coffee and Tea in Saxonburg or from 9 a.m. to 2 p.m. Saturday at the South Butler Community Library in Saxonburg or the Glade Run Church in Middlesex.
Main Street in Saxonburg will be bustling with floats, bands and more at 7 p.m. Friday, Nov. 25, for the Holiday Parade. A holiday market and food trucks will kick off the festivities at 5 p.m. Free horse-and-buggy rides will last into the night, and after-parade cookies with Santa will be something no child wants to miss at Saxonburg Memorial Church.
Butler Two Steppers will celebrate its 30th anniversary with a dance at 7:30 p.m. Friday, Nov. 25, at Tanglewood Center in Butler.
Start your holiday shopping at St. Peter's Reformed Church craft show on Grandview Avenue in Zelienople from 9 a.m. to 3 p.m. Saturday, Nov. 26.
The Butler Spirit of Christmas Parade kicks off at 5:30 p.m. Saturday, Nov. 26, on Main Street in Butler City.
Light Up Mars will feature a vendor market downtown at 4 p.m., a tree lighting ceremony at 5:30 p.m. and a parade at 7:30 p.m. Saturday, Nov. 26. Be present for all the local fun!
Experience Handel's "Messiah" at 3 p.m. Sunday, Nov. 27, in the Holy Redeemer Roman Catholic Church 415 Fourth St. in Ellwood City. The performance will feature dance, solo acts and accompaniment.
Chicora's Light-Up Night lasts from 3 to 6 p.m. on East Slippery Rock Street in the borough Sunday, Nov. 27. The parade begins at 3:30 p.m.
Slippery Rock University's bachelor of fine arts students will display their work Monday, Nov. 28, through Dec. 8 at the Martha Gault Art Gallery on campus. Opening receptions for the artists will be at 5 p.m. Monday, Nov. 28, and 6 p.m. Tuesday, Dec. 6.
More in Weekend Entertainment