Much-loved school secretary retires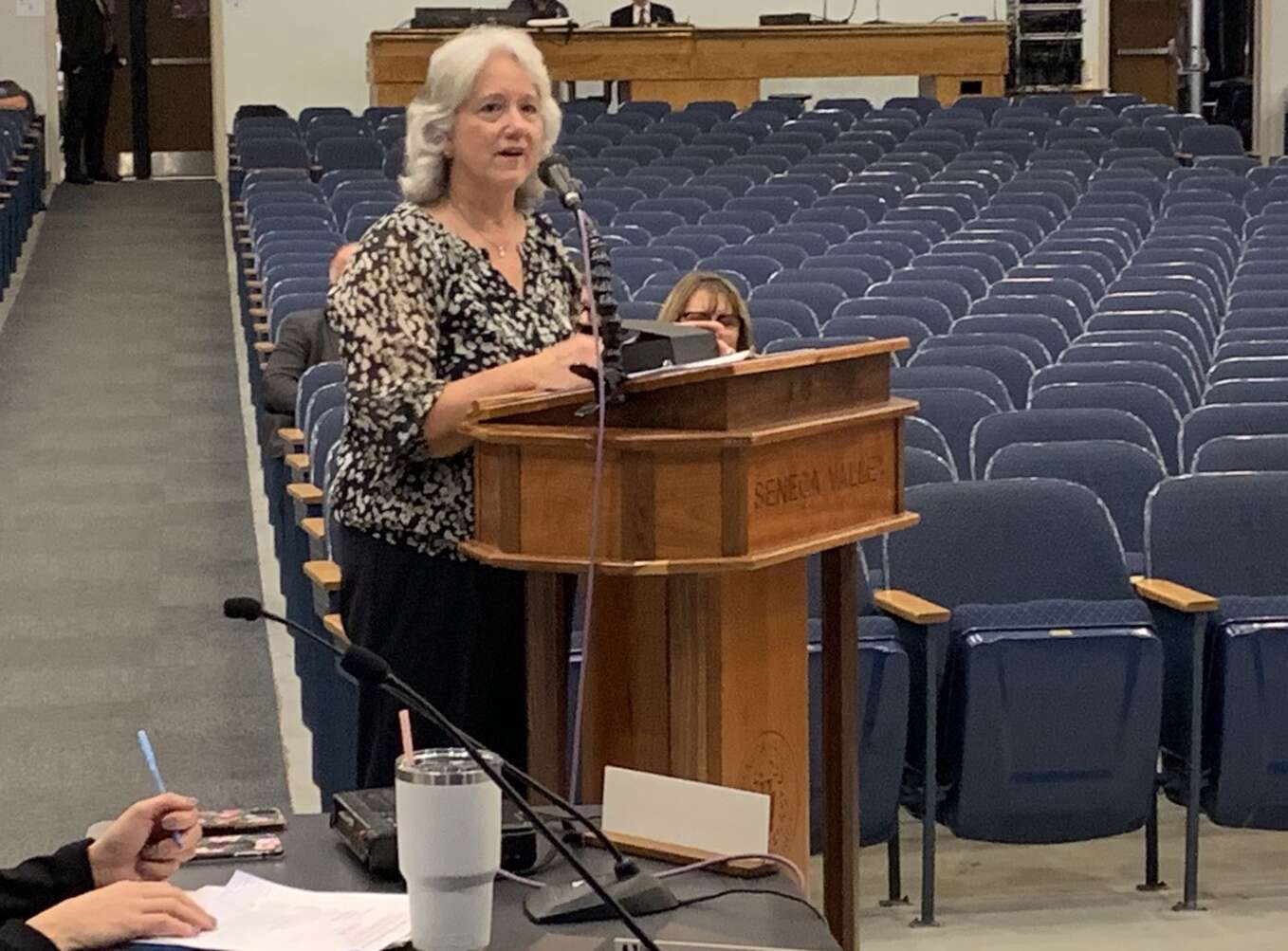 JACKSON TWP — It's not very often that a standing ovation occurs at a school board meeting, but that was the case on Monday night.
Seneca Valley School Board members, administrators, the honoree's coworkers and all else rose to their feet in applause as school secretary Colleen Kamarchik ended her comments at the podium following many accolades.
Kamarchik spent all 26 of her years in the district at the former Evans City Elementary School before moving to Ehrman Crest Elementary this year.
She served as a paraprofessional for six years before moving to the office as a secretary.
Lauri Pendred, Ehrman Crest principal, struggled to maintain her composure as she described Kamarchik's dedication to her job supporting teachers, administrators and students.
"I couldn't have asked to have a better partner in all my years as an administrator here," Pendred said.
Superintendent Tracy Vitale agreed, saying Kamarchik went above and beyond any time extra effort was needed.
"When there is something to be done in her building, Colleen steps up," she said.
Cathy Lusty, a multisupport paraprofessional and coworker of Kamarchik's, agreed with Vitale.
"Whatever you need, she will get it for you," Lusty said. "She goes out of her way and over and above."
Ehrman Crest school nurse Linda Starosta said her longtime coworker is very flexible when it comes to performing tasks at work.
"She always has a smile on her face, and whatever you need, she will do her level best to get it done," Starosta said.
Kamarchik, who received a certificate of appreciation, flowers and a swag bag at Monday's meeting, said her daughter, Sara, is a teacher at Ehrman Crest, and her other daughter, Emily, works at Walt Disney World in Florida.
Both are Seneca Valley graduates.
"Both of my girls were able to realize their dreams because they were ready for college," Kamarchik said. "It was a very easy transition from Seneca Valley."
She appreciated all the kind words of praise from her administrators and coworkers on Monday night, but mostly, she was grateful for her 26 years in the office at Evans City and Ehrman Crest schools.
"I absolutely love my job," Kamarchik said.
She plans to spend time traveling with her husband, Dave, after retirement.
More in Local News