Recreational opportunities grew in 2022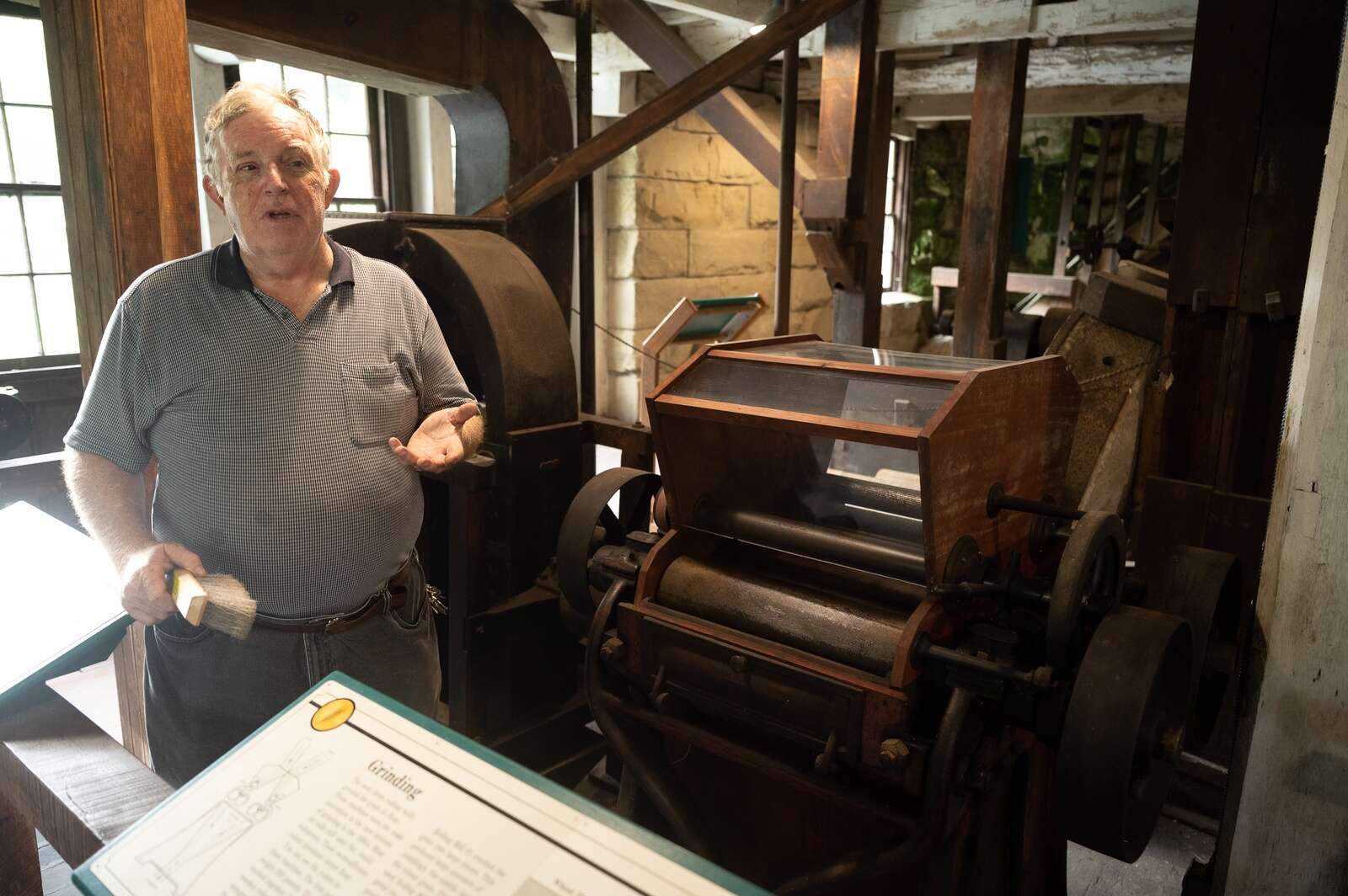 The state parks in Butler County got a few face-lifts in 2022.
Members of the Little Beaver Historical Society have been working on the historic gristmill at McConnells Mill State Park every Tuesday for the past three years. The mill hasn't operated in decades, but the society is restoring and refurbishing pieces of it so it can someday give demonstrations for visitors of the park.
Steve Frost, a "display animation" historian from Darlington, started the project after his son, Michael Frost, a park ranger at Ohiopyle in Fayette County, said it likely could be restored to the point where the machinery would work as it is supposed to.
"We're not going to mill anything, but we are going to make it work like it worked," Frost said. "A lot (of equipment) is where it would have been; we just choose what we want to work on."
Dustin Drew, manager of the park, said the mill had produced grain until the mid-20th century and was kept operational until the 1990s. In 2008, the park installed a new turbine, and adjustments have been made to make the mill safe for touring.
Jennings
The Foltz School building, sitting almost concealed by trees off Route 8 near the Old Stone House, received a renovation over the summer from the Moraine, McConnells Mill and Jennings Commission.
The school is estimated to have opened in the early 1800s and educated kindergarten through sixth-grade students until 1963, when it closed.
Wil Taylor, manager of Jennings Environmental Education Center, said the building will have multiple uses once completed.
"We want it to be part museum, we're not sure what that schedule will look like for that. It will represent early education in the area," he said. "We're going to add that to our field trip offerings and also use it as a community and classroom space."
Butler County parks and rec
Lance Welliver, director of Butler County Parks and Recreation, said the department spent several thousand dollars on improvements to Jade's Dog Park, after hearing requests from users asking for more obstacles for their dogs.
Welliver also said the park is a good place for people to meet one another, as well as a good place for their pets to interact with other pets.
"It's a good place for dogs to meet other dogs and a good place for people to meet other people, too," Welliver said. "I hope people enjoy what we put in there."
The Alameda Park swimming pool also had good attendance this summer, with many people buying pool passes, day passes and visiting the pool in general to beat the heat.
"Last year, we weren't open Monday or Tuesday, but this year we were open all week," Welliver said. "People just wanted to get out there this year."
Visiting events
Along with the grounded recreation attractions in Butler County are numerous events, festivals and happenings that occur throughout the year. On a local level, these include the Big Butler Fair, the Butler Farm Show, the Butler Italian Festival, the Bantam Jeep Heritage Festival, and other events such as Butler County Bikes & BBQ and the upcoming Can-Am Police-Fire Games.
Jack Cohen, president of the Butler County Tourism & Convention Bureau, said the annual events that take place in the county drive the economy because they bring in visitors who bring with them revenue, allowing future events to continue.
"Five percent of a hotel stay is the bed tax," Cohen said. "For us it's a huge deal; that's how we afford to do what we do. All the money that comes in, that goes out to market our businesses."
More in Progress