Q&A: Wiest Audiology & Professional Hearing Aid Service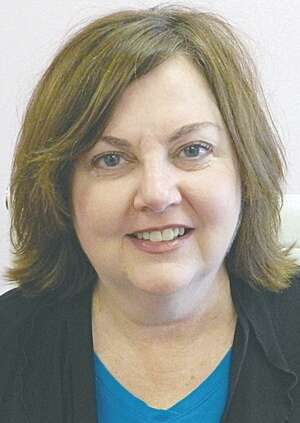 Sponsored content
Q: Is your office going to provide an over-the-counter hearing device?
A: Yes we will be offering an over-the-counter device to patients. It is interesting to me that the media just announced big-store companies to obtain these devices when perhaps your better option would be to have a screening and consultation with an audiology practitioner in the field to guide you.
However it is not surprising since hearing aid manufacturers were receiving cease-and-desist letters not to engage until the "final ruling" from the Food and Drug Administration was complete and individual practitioner's licenses were threatened.
So why did it take three plus years before the final ruling for the FDA came about? There were many "players" involved in the current process in which hearing aid manufacturers, professional audiology and hearing instrument specialist groups, big business corporations and electronic companies were making their interests known to the FDA.
In fact, the electronic company that did the OTC trials was in the state of the senator that signed the bill. Hearing aid manufacturers that have the expertise, technology and resources were not invited to the table.
The electronics company that did the OTC trials has now sold off the division to another company.
Back in the day Johnson & Johnson entered the one-size-fits-all hearing devices market with the "songbird" and abruptly got out quickly, too.
Q: How can I just take a beep test and be fitted with an OTC?
A: The FDA has now made two categories of devices, over the counter and prescription hearing aid devices.
The prescription hearing aid devices are the medical devices that patients have been fitted with after a diagnostic hearing evaluation from their practitioner.
The FDA has stated in its 200-page final ruling that federal law preempts state law.
I thought over the last three years that by self-diagnosing, "consumers" were going to be misdiagnosed with hearing issues such as cerumen impactions, otitis media, tinnitus conditions, acoustic neuromas.
That the "consumer" would file lawsuits on the FDA. Surprise! The FDA in the final ruling states all complaints about OTC devices should be directed to the Federal Trade Commission.
There is no stated return procedure on the OTC devices. So, is it the Wild West out here? I believe that the audiology community will be able to guide you through the OTC process and just like the now-called prescription hearing devices, we will be able to see red-flag symptoms that we will send you to your primary care physician or ear, nose and throat doctor if necessary.
It is essential that you are protected and safely diagnosed, even if the FDA thinks the hearing care practitioners are non essential in the OTC world. Want to try an OTC device? Ask your audiologist!
This Q & A was submitted by Wiest Audiology & Professional Hearing Aid Service.
More in Progress