BC3 students to sell Project Pink raffle tickets, ribbons beginning Monday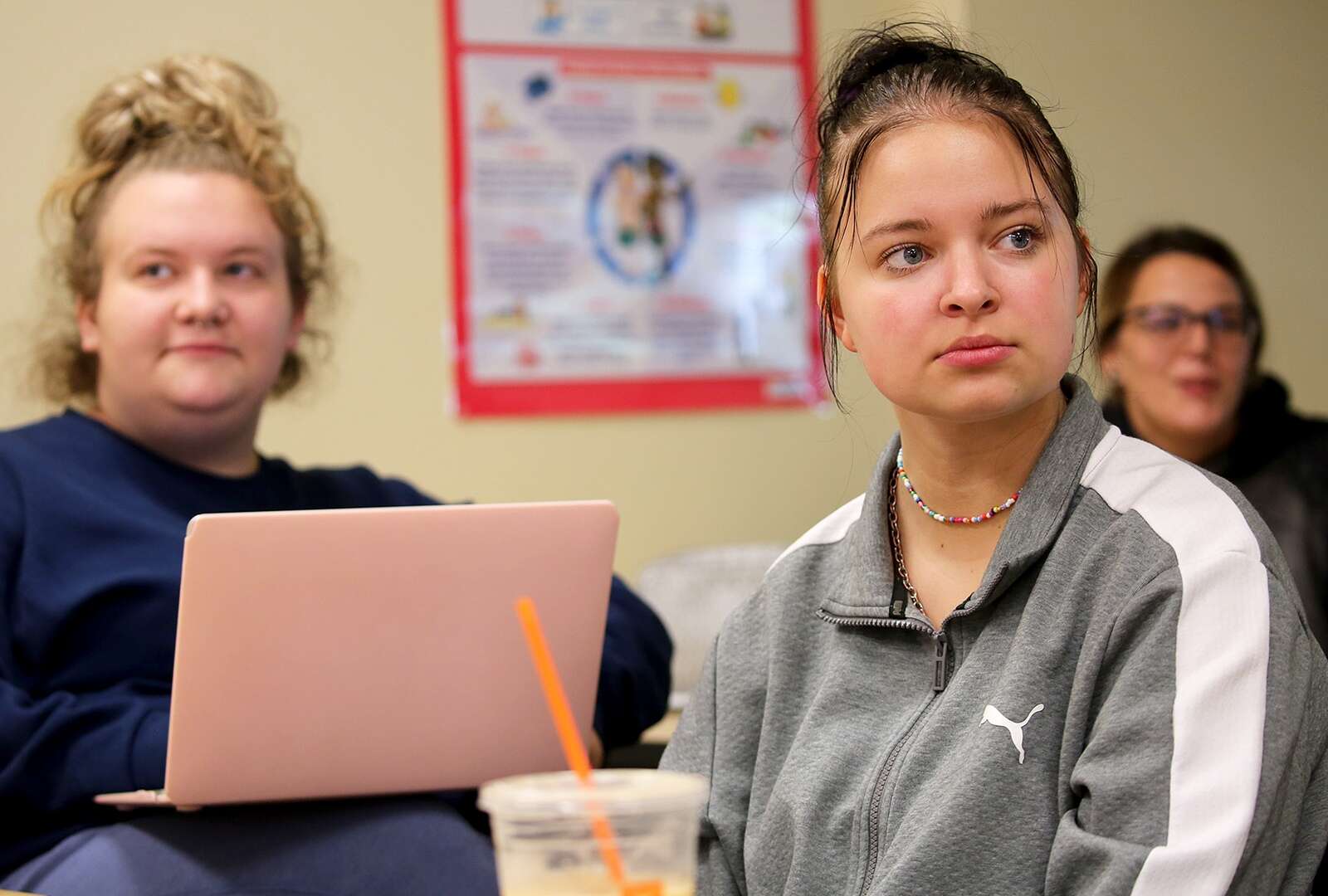 Butler County Community College students have organized an effort to place pink donation buckets on the college's main campus, solicit gift cards for a raffle and sell pink ribbons as part of a BC3 Project Pink campaign. The effort has raised more than $20,000 during breast cancer awareness months since 2010.
BC3's social awareness club will sell raffle tickets for gift cards at a Project Pink fundraising tent in the central oak grove of BC3's main campus in Butler Township. The effort is from 10 a.m. to 2 p.m. Monday, Oct. 10, to Thursday, Oct. 13.
Funds raised will benefit A Glimmer of Hope Foundation, Wexford, a nonprofit organization that funds innovative programs, treatments, technology and research in order to prevent breast cancer from advancing, according to its website.
In addition to the raffle, which will be drawn Oct. 14, pink ribbons can be purchased for a dollar at the Project Pink fundraising tent. Ribbons will be displayed in the college's Student Success Center and in its Pioneer Café through October. Project Pink donation buckets also will be placed at the BC3 Bookstore, Pioneer Cafe and Logan Café.
"As a female, I think it is important that they are able to continue with the research, so that we can diagnose these things sooner," said Chloe Fredley, a member of BC3's social awareness club.
The 26-year-old mother of three from Butler is pursuing a medical coding and billing specialist certificate and an addiction recovery certificate from the college.
"I think it says a lot that BC3 coordinates these efforts," she said.
Breast cancer is diagnosed in 264,000 women and 2,400 men annually in the United States, according to the U.S. Centers for Disease Control and Prevention.
About 42,000 women and 500 men in the U.S. die each year from breast cancer, according to the CDC.
Members of the BC3 community have contributed $20,822 since 2010 to nonprofit organizations that fund research for breast cancer.
"There's still a lot more that needs to be done," said Sydney Ellis, 20, of Mars, who is pursuing an associate degree in social work at BC3 and is also a member of the college's social awareness club.
"I'm glad that my peers … want to help people who need help and care about taking care of one another," she said.
The American Cancer Society and a pharmaceutical company founded breast cancer awareness month in 1985.
Community members can also donate to BC3's Project Pink fundraiser at https://www.paypal.com/fundraiser/charity/2222926
More in Local News