Peacemaker team member visits area churches, farm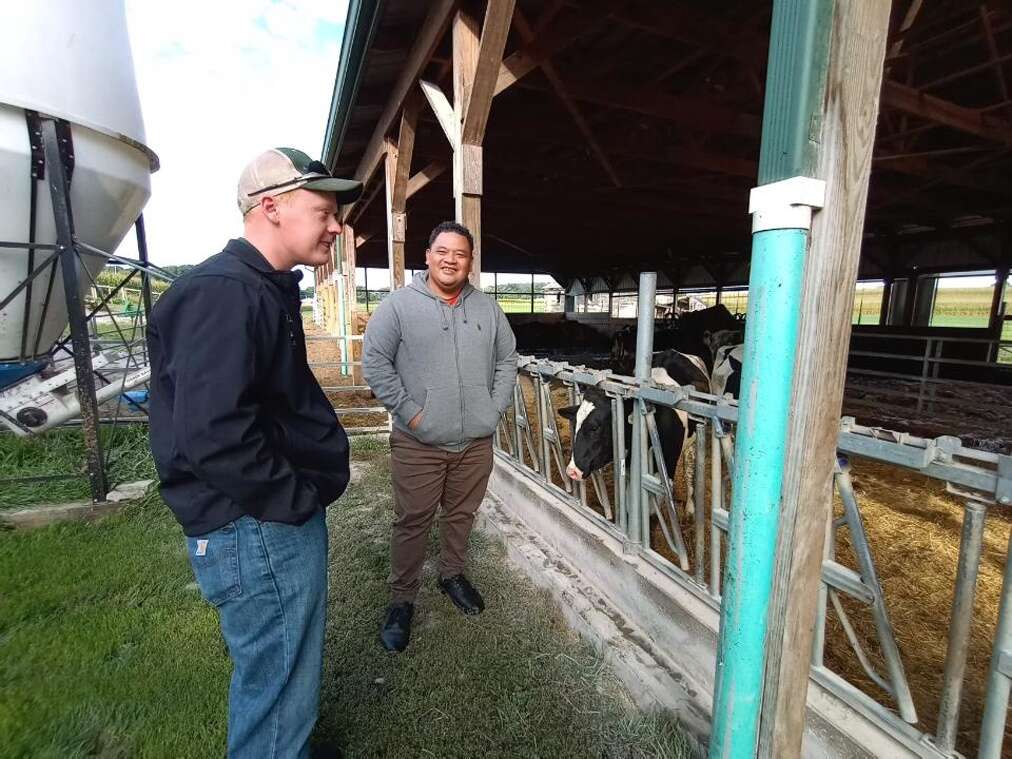 A man who lives among the swaying palms of the South Pacific visited a local farm to discuss the effect of climate change on his nation's fragile farming industry.
Maina Talia of Tuvalu visited Calvin, Callery, Old Union and Clinton United Presbyterian churches, as well as the Beaver/Butler Presbytery in Zelienople, as one of seven people touring the United States with the Presbyterian Church USA Peacemaking Program.
Talia visited the Thiele Dairy Farm in Jefferson Township on Sept. 24., where William Thiele showed him the modern barn, cows, milking machines, crops and equipment.
"He was completely fascinated by everything, because that's something he doesn't have in his native country," Thiele said of the modern milking equipment. "His eyes were just huge the whole time."
He said Talia wanted to talk about climate change because the rising ocean in Tuvalu is causing the loss of land that can be farmed among the islands that form the nation.
Thiele said he explained the no-till and cover-cropping farming methods he uses to protect his soil long-term and sequester carbon.
The Presbyterian Peacemaking Program has sent more than 350 men and women from 60 countries to tour the United States since its inception in 1984.
This year, the peacemakers hail from Cameroon, El Salvador, Madagascar, Malawi, Israel/Palestine, Rwanda and Tuvalu.