Local business leaders tackle issues of both emotions and leadership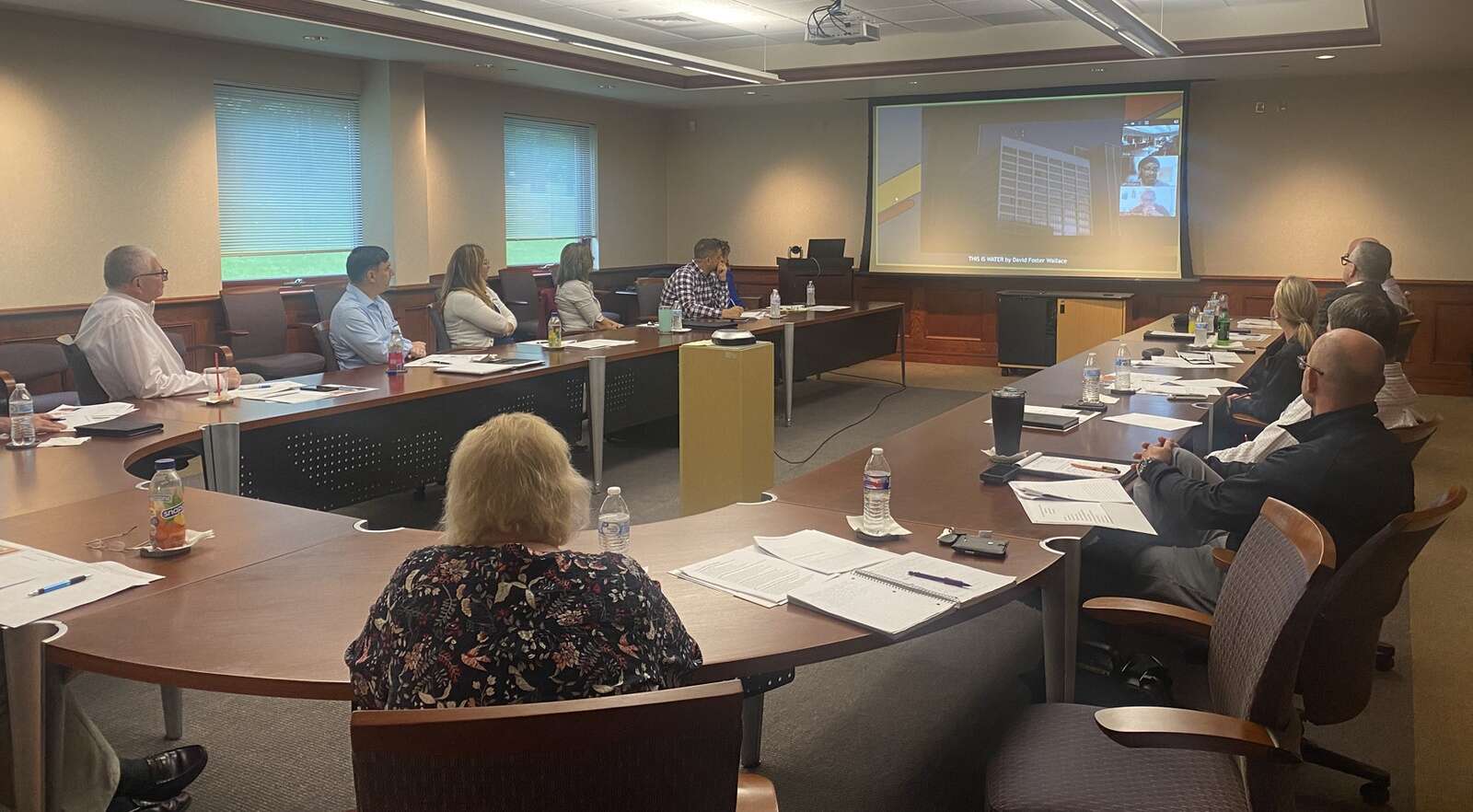 A workshop introduced to local business leaders Thursday by the Butler County Growth Collaborative at Butler County Community College will challenge participants to get in touch with their emotions.
Via a partnership with Twin City RISE, the collaborative gathered local leaders for an Introduction to Personal Empowerment Leadership Workshop, a program that will launch community-wide in early October.
The Personal Empowerment Training workshop is intended to address a workforce shortage by providing training to residents who face barriers to employment.
According to Tricia Pritchard, director of community employment development at BC3 and lead of the Butler County Growth Collaborative, the workshop kicks off curriculum set by Twin City RISE of a "24-hour class" that is intended to teach participants parts of emotional intelligence training.
"You go through the class as a group of individuals," Pritchard said. "That group will meet, say, over a length of six weeks. Maybe each session is like a four-hour class. Six weeks times four hours is where you get the 24 hours. It can be different based on the participants."
The class also will touch upon "soft skills versus hard skills" said Pritchard, which involves handling your emotions, as well as the emotions of others.
"A lot of studies have shown and proven that an individual's success is often more dependent on their emotional behavior versus their technical skills," Pritchard said. "Technical skills can change over time. We kind of neglected in our traditional education system emotional intelligence training. We are focusing on your own behaviors and how other people influence you."
Pritchard said the class will cover 40 different emotional intelligence concepts.
During the workshop on Thursday, one activity involved learning what type of Leadership Style Indicator each person was most associated with based on their answers to eight questions.
"I was the one that most identified with which was the democratic leader," said Mary Salony, executive director at Tri-County Workforce Investment Board. "I agree with it, because I do try to build some consensus and then I try to include everyone's opinion."
According to Twin City RISE's curriculum, a democratic leader, also called a participative leader, often relies on subordinates to help them make decisions, which helps unearth new ideas from others and helps employees feel like valued team members.
Other Leadership Style Indicators include an autocratic leadership style, which would involve making decisions on one's own, and a charismatic leadership style, which would be the style of a leader who has the ability to communicate in a way that can "transform their subordinates' values and beliefs."
Butler County Commissioner Leslie Osche said she was excited to hear from others in the local business community with regard to emotions and leadership, but also to see the program come to life, which is about five years in the making with a targeted audience.
"We were working on the Opioid Recovery Project and bringing in leaders around opioid recovery," Osche said. "One of the things for those in recovery was that having a successful work life is a means of both prevention and recovery. At the same time, the Growth Collaborative was listening to the businesses tell us we can't get people and retain them."
"We recognized we were going to have to find somebody to lead the charge," Osche said, signaling that Pritchard was the person for the job.
Nick Neupauer, president of BC3 said the school is honored to be a part of this program and that participating in it makes it all the more special.
"It has taken a while to get this thing started," Neupauer said. "It couldn't be playing out any better. It speaks to recruitment, retention, economic development, workforce development and even quality of life. Butler County is doing so well in each of those areas, and this is just a great example of each area and goes back to our board of commissioners."
The community-wide Personal Empowerment Training courses are set to begin on Oct. 4 and 5. Those looking to get involved can reach out to Pritchard by email at tricia.pritchard@bc3.edu.
More in Business