Reenactors, history buffs to gather at McConnells Mill Heritage fest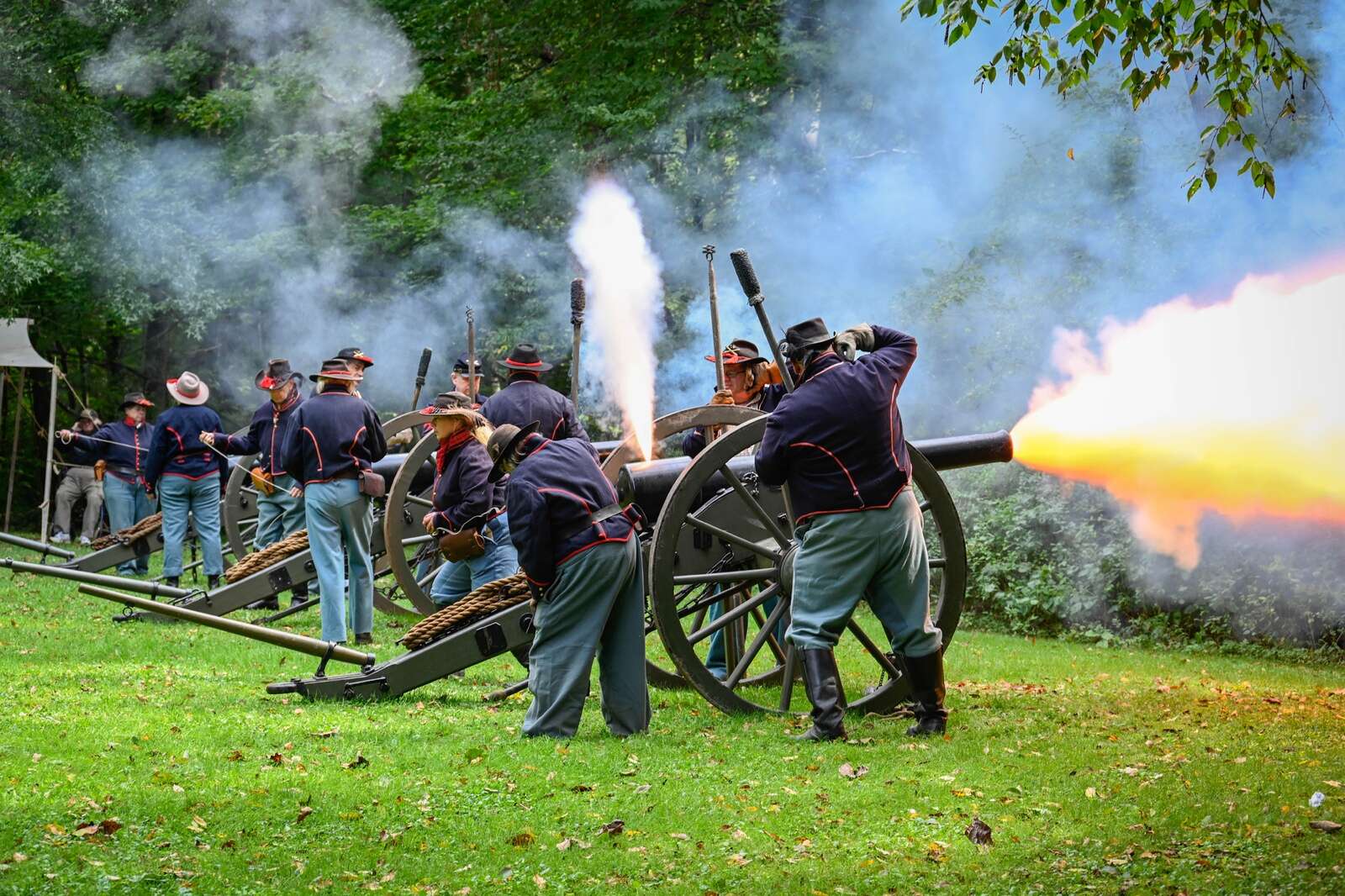 The grist mill at McConnells Mill State Park was at its most active during September and the ensuing fall season, when it was in operation throughout the 1800s and 1900s.
The park will again be busy Saturday and Sunday, Sept. 24 and 25, when McConnells Mill will have its annual Heritage Festival. The event invites history enthusiasts, re-enactors and vendors to share their knowledge of the 19th century with the visitors.
"It falls around harvest time, and the mill would have relied on the product through that," said Dustin Drew, manager of McConnells Mill State Park. "I think it's going to be pretty similar to what we have offered the last two years. It's focused on the late 19th century, when the mill ran and the lifestyle things that occurred (then). You'll see Civil War re-enactors, old vehicles, vendors selling mostly handmade things and good craftsmanship items."
Drew said while the focus is on the 19th century, the festival's offerings span a variety of eras and time periods.
This will be the 29th annual festival, and Drew said it remains a popular draw in part because of its historical focus.
The heritage festival will allow people to tour the mill, which still contains its original machinery; visit a Civil War encampment; participate in art and craft demonstrations; and enjoy live music — all for free.
Drew said that in the past, 8,000 to 9,000 people have attended the event over the weekend to get a glimpse of 19th century life.
"It has a specific focus of celebrating that historical period, where a lot of other events don't have that focus," Drew said. "We definitely have a strong education component I think."
In addition to park staff, members of the park's friends group will aid in activities, as well as people from the Moraine, McConnells Mill and Jennings Commission. Additionally, members of the Rotary Club of Portersville-Prospect have become more and more involved over the years, Drew said.
Jim Butler, president of the Portersville-Prospect club, said its members have been heavily involved in the festival since 2017 or 2018, being the event's main organizer of vendors and entertainment.
Butler said there will be four bluegrass bands over the weekend; an Abraham Lincoln re-enactor; hay rides that bring guests around the park; and archery, which visitors may try themselves with a bit of guidance.
He also said he is happy the event is such a draw to people who may not visit the park regularly.
"It brings a lot of new faces into the park," Butler said. "It doesn't get quite the attention as Moraine (State Park does), but it is a beautiful park."
While pulling off the event takes cooperation from many of the Rotary members and a lot of coordination, Butler said it is rewarding to make history enjoyable.
"It's some stress, but it's a lot of fun," Butler said. "Being on the hay wagon and going down in there and seeing the faces of the people riding — it makes it all worth it."
The event is open from 10 a.m. until 6 p.m. Saturday, Sept. 24, and from 11 a.m. to 5 p.m. Sunday, Sept. 25. Parking is free and available at the Kildoo Picnic area.
Drew said people who enjoy learning about local history likely will enjoy the McConnells Mill Heritage Festival.
"This festival takes on that same feel (of the time period) ... we're trying to teach people the important things about that time," Drew said.
More in Local News