Grant guidelines discussed at tourism panel
SECURING FUNDS
JACKSON TWP — Tourism experts discussed their experience in getting grants at a seminar Monday morning.
The Butler County Tourism and Convention Bureau held a panel discussion, "Grants: Where to Find Them & How to Win Them," at the Steamfitters facility.
Panelists Joella Baker, president of Get Fit Families and executive director of the Mighty Moraine Triathlon Series, discussed common pitfalls, questions, and guides to obtaining grants on a local, state and federal level. She was joined by Alice Del Vecchio, chairperson of the Department of Nonprofit Management, Empowerment and Diversity Studies and director of the Institute for Nonprofit Leadership at Slippery Rock University; Lance Welliver, director of Butler County Parks and Recreation; and Chris Ziegler, executive director of Armstrong Trails and president of the Butler Freeport Community Trail Council.
Panelists gave tips to tourism members, who hailed from businesses, nonprofits, parks and municipalities alike, on how to finesse the details of grant applications, which can make or break a successful grant.
"I know with mine, (it's important to) put in the mission and the purpose of the grant, what you want to accomplish through the grant, whether it's capital or program funding, and if you're going to be matching the funds to the grant," Baker said.
Baker added that applicants must make sure they have a really strong budget.
"How are you going to support the project or the program after the grant money is used? That's a big part of this. They want to make sure they aren't just giving you money and you're going to use it and have a program going for one or two years and then shut the program down."
Del Vecchio emphasized the importance of looking ahead with an outcome statement, examining how the recipient will know if the project succeeded. Clear objectives, clear planning and clear ideas for sustaining a project are essential, she said.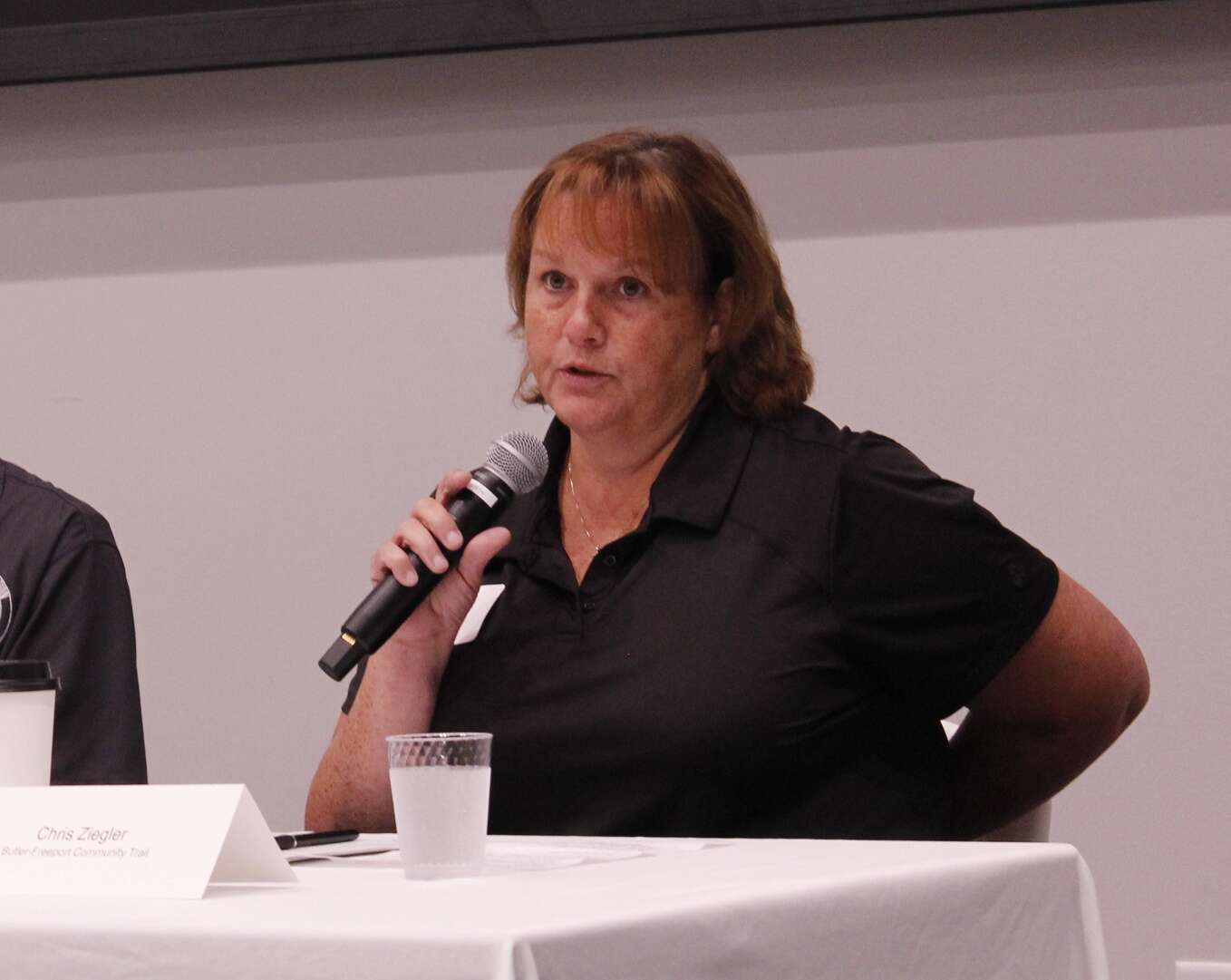 "Make sure you have thought about assessment," Del Vecchio said. "How will you know that you have accomplished what you set out to? Think of the grant funder as an investor in your company. There are a lot of companies they can invest in, but really think about why they should choose you."
Work of writing grants
Grants take time and effort, and sometimes are more trouble than they are worth for an organization, Ziegler said. She advised applicants for grants to keep in mind the amount of time a grant will take.
"Federal grants take an extraordinary amount of time," she said. "I wrote a Build Back Better grant, and it was three months of my life. Do you have the time and the capacity to facilitate a grant? There's a lot of rules for federal grants, so be careful."
Welliver added that getting the required materials and resources ready in advance is a great idea.
"If it's match money, if it's the site plan, whatever you need, make sure you have everything lined up even before you fully apply for it," he said. "I think one thing right now that everyone is experiencing is the cost of everything is going up, so dramatically and so fast, that if you apply for a grant in April, you don't find out until the end of the year, it's already changed pricing four times. How do you successfully manage that and budget enough to cover it?"
Increased need since the start of the pandemic in 2020 and changes in the economy have brought more competition to the grant world, Welliver said.
"I think the biggest thing that everyone has seen is there is such an increase in costs that some of these smaller communities are having a technically challenging time covering on their own end," he said. "On that side, it's trying to be creative that way and find ways to help them along the way. You never want to see projects get approved and for whatever reason, it doesn't follow through."
Del Vecchio added that funding sources from foundations — funding sources that were plentiful during the first two years of the pandemic — are beginning to dry up.
"We were worried about that bubble hitting during COVID, but it seems that the bubble for foundations is hitting now," she said.
If an organization doesn't make it in to a grant the first time, panelists recommended trying again.
"I know at Glade Run, there were a couple grants that I didn't get, (and) I went to the project people at the foundation, and asked them what they needed to see," Baker said. They either told me it wasn't the right time to fund that project, or they gave me feedback on what I needed to change within my grant. Several of them said reapply. Definitely, if you have that communication with them, they might say reapply for the grant. Ask a lot of questions afterward."
Goal to help with applications
Butler County Tourism and Convention Bureau President Jack Cohen encouraged applicants to be active in applying for grants.
"There's a lot of money out there," Cohen said. "Be smart, do your homework, and get it out there, and we will watch you grow."
Amy Pack, senior director of tourism development, added that the event was also aimed at helping applicants through the grant process for the tourism bureau's own grants.
"We have a grant program within the Butler County Tourism Bureau, an annual grant, so we are always looking to help people through that process, but to know that there are additional grant programs out there that they can tap into, ways and tips to make a stronger grant presentation, new places to look for grants," she said "We wanted to have an educational seminar to bring some professionals out who do it very well, find those resources, and can share those tips with our members."
Grants have become a more sought-out source of funding in recent times, she added. The bureau's own grants had a record number of applicants this year.
"I think it is a little bit a sign of the times. People have to look for unconventional methods to get their projects done, and to make their businesses run as effectively and move forward," Pack said. "That is telling — that people are looking for new ways to get things done."
Participants said the talk helped them gather resources and advice for effective grant writing.
"They gave us some specific names of organizations where we can look up grants, and gave us a lot of advice on how to write grants, and the do's and don'ts of grants, and the support and building us up to have the confidence to do grants," said Shelby Spinneweber of Suite Retreat in Butler. "There was a lot of good information that was given today."
Patricia Stagno of the Butler County Symphony Orchestra, who serves on the board of directors of the tourism bureau representing arts and culture, said the panelists had "wonderful ideas."
"It's great to share ideas, and it's great to kind of bounce ideas off of people, and see what you're doing right, what you can improve on," she said. "I know we're a very small volunteer-led nonprofit, so finding out sources that we can use for grant funding is very beneficial."