New Cranberry Twp. dog park opens soon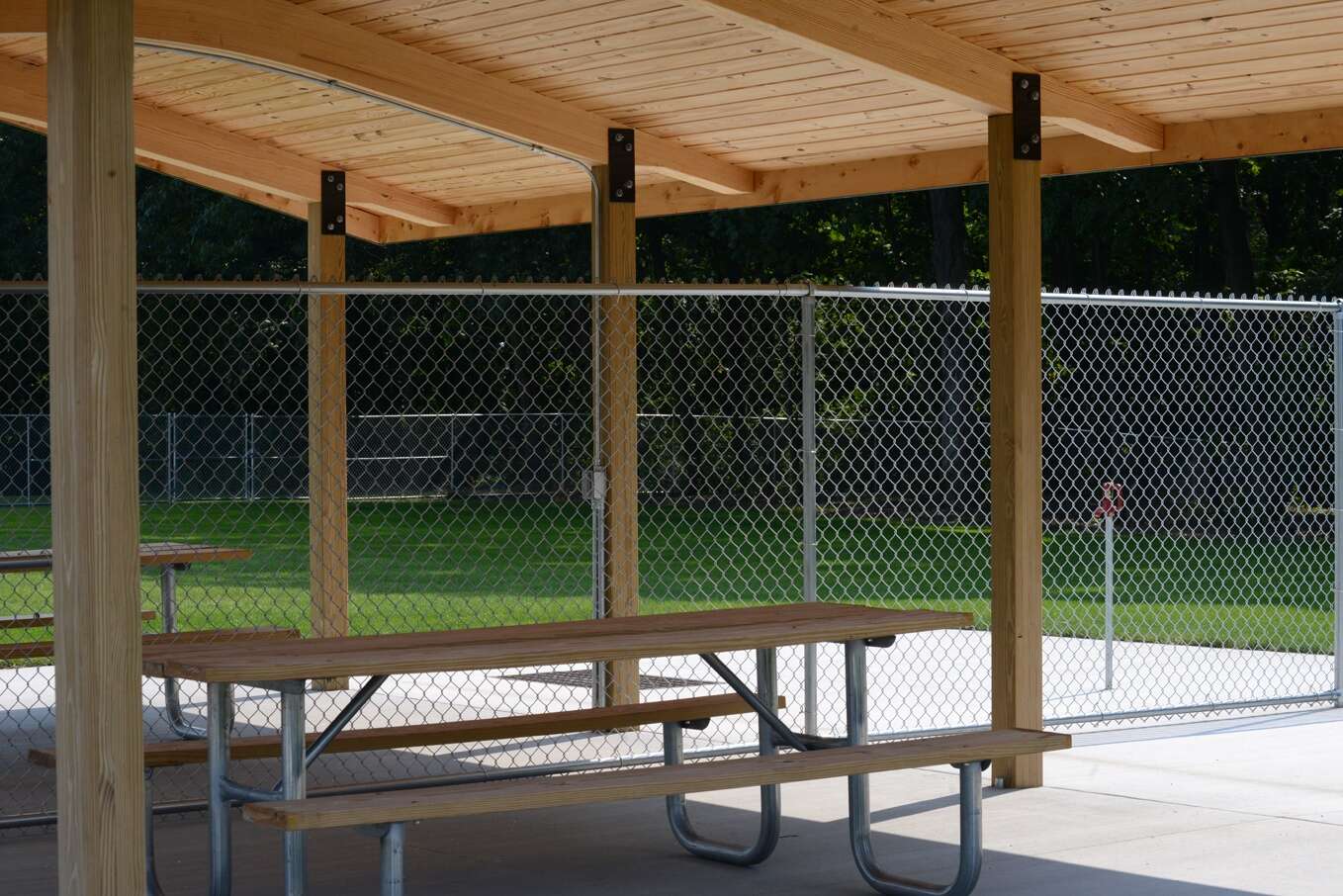 A PLACE FOR POOCHES
When Shawna Francis moved to Cranberry Township with her beloved Yorkie four years ago, a dog's-eye view of Cranberry was a lot more limited than it is today.
Dogs were not permitted in most areas of the township's parks, and the Rotary Dog Park, one area where they were allowed, wasn't in great condition.
"Up until North Boundary was made dog friendly, (the dog park) was the only place you were allowed to take your dog, and the big dog side was pretty good, but the small dog side was terrible," she said.
Francis formed the Cranberry K9 Connection group, a volunteer organization dedicated to "enhancing and improving the dog community in Cranberry Township." Volunteers with the group encourage people to be good dog owners, pick up dog poop in public parks, and educate the public about responsible dog ownership and care.
Now, four years later, after working with the township and through a contribution from the Cranberry Rotary Club, a new amenity for dogs and dog owners is finally ready to open its gates.
The new, revamped Rotary Dog Park will open officially in the Cranberry Community Park on Sept. 24 with a ribbon-cutting "unleashing" event scheduled for 10 a.m. that day.
The park, located just up the hill from the original Rotary Dog Park, features new fencing, a shaded pavilion, a gravel path, and a whole portion of the park that is under the cover of trees.
For Francis and other members of Cranberry K9 Connection, the park is an exciting new start.
"Our group had a lot of input and a wishlist of what we wanted the new dog park to look like, within the budget," she said. "The township did what was available for the budget, and we are going to work with local businesses for future amenities to make it even better. Our goal is to make it the best dog park in the area."
An upgraded place to play
The new park is "greatly expanded," township manager Dan Santoro said. Divided into a section for larger and smaller dogs respectively, the park offers parking, water access, and benches to visitors.
"(It) now provides possibilities for both areas of shade — a portion of the facility is under the trees — as well as sun," Santoro said. "In the past, the dog park was all out in the open in the sun, so it could be hot at some times. There's a new shelter that goes in with it, and the amenities that go along with it are a much larger and updated play area for dogs in the township."
The township has changed its policies on dog walking in parks over time, he said. This past summer, the Cranberry Community Park opened up to dogs, though all dogs must be leashed at all times outside of the dog park and are not permitted on sports fields or on the Kids Castle Playground.
"We're always looking at, monitoring, and evaluating places that are pet appropriate, as well as where they're not," Santoro said.
The ongoing process of putting together an updated Parks, Recreation and Open Space Plan for Cranberry has taken these ideas into consideration, too, he added. The township is working with community and athletic organizations that use the parks along with the Cranberry K9 Connection to discuss what's next.
"It's going to look at what's the future, not only for active recreation, but for (things like) pet-friendly needs long-term in the next 10 years in the township," Santoro said. "It's always an ongoing evaluation as to what's coming down the line, what do we need to do, what do we have, and that kind of thing."
Enjoying the park
Francis advised that not every dog or dog owner will enjoy a dog park.
"Dog parks aren't for everyone — they're not for every dog, and some dog's personalities aren't conducive to them, and it's not safe for every dog," she said. "We ask that people bring well-behaved, socialized dogs, and keep everything clean and safe for everyone."
Making sure that dogs are up to date on their vaccinations is also important before taking them to the park, she added.
The Cranberry K9 Connections group continues to volunteer in the parks and advocate for dog safety, but Francis feels that things are looking up.
"Everybody seems to be doing a pretty good job of cleaning up — our volunteers don't have to do (as) much anymore," she said. "We're looking for volunteers to make the dog park even better. We have volunteers who are committed to doing that, and we could always use help."