Total Control
Mars jumps on Indiana, rolls to 37-0 win
ADAMS TWP — Mars' ability to gain the early upper hand quickly turned into a stranglehold, one from which Indiana never escaped.
By the time the Little Indians picked up their initial first down, Mars had already built a 10-0 lead. The Planets were never threatened in posting a 37-0 win Friday at the Mars Athletic Complex.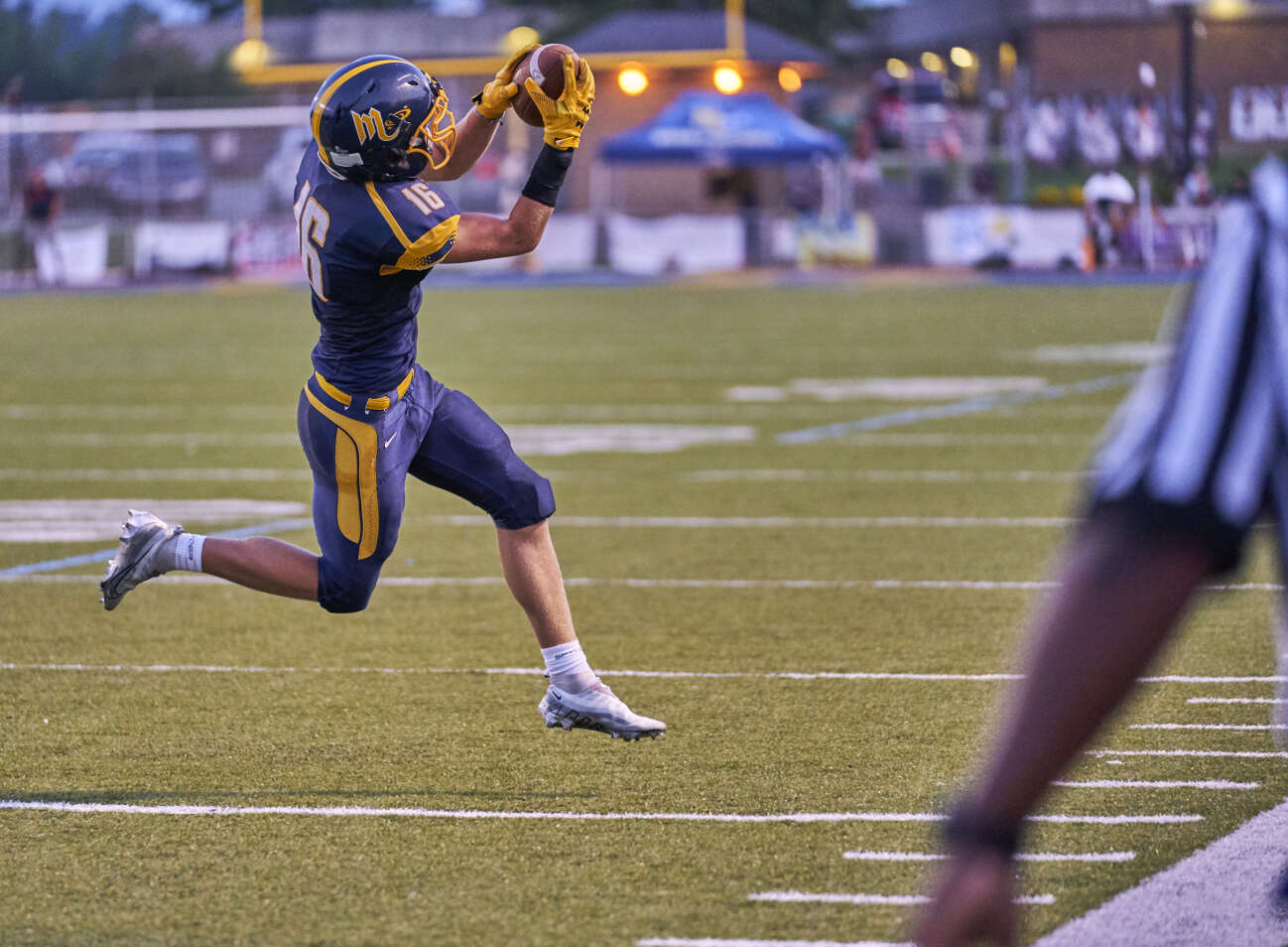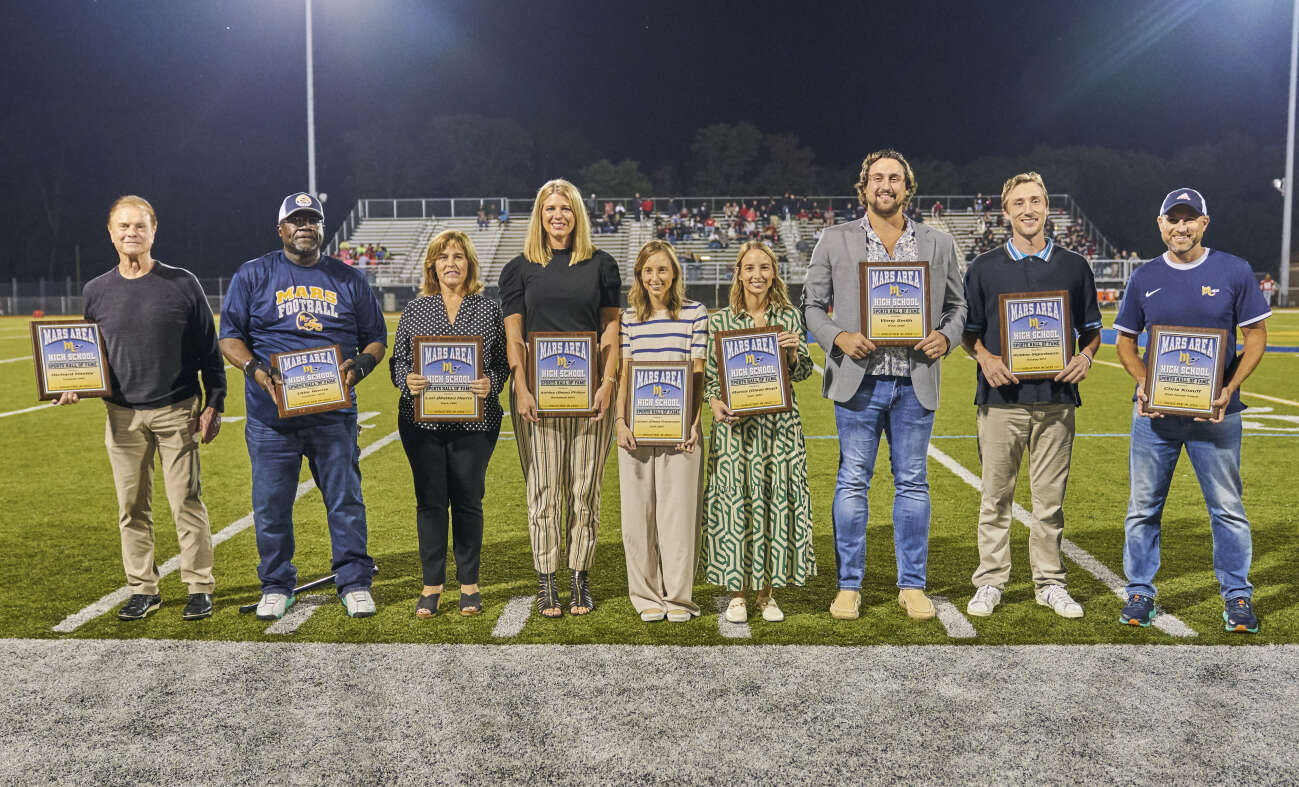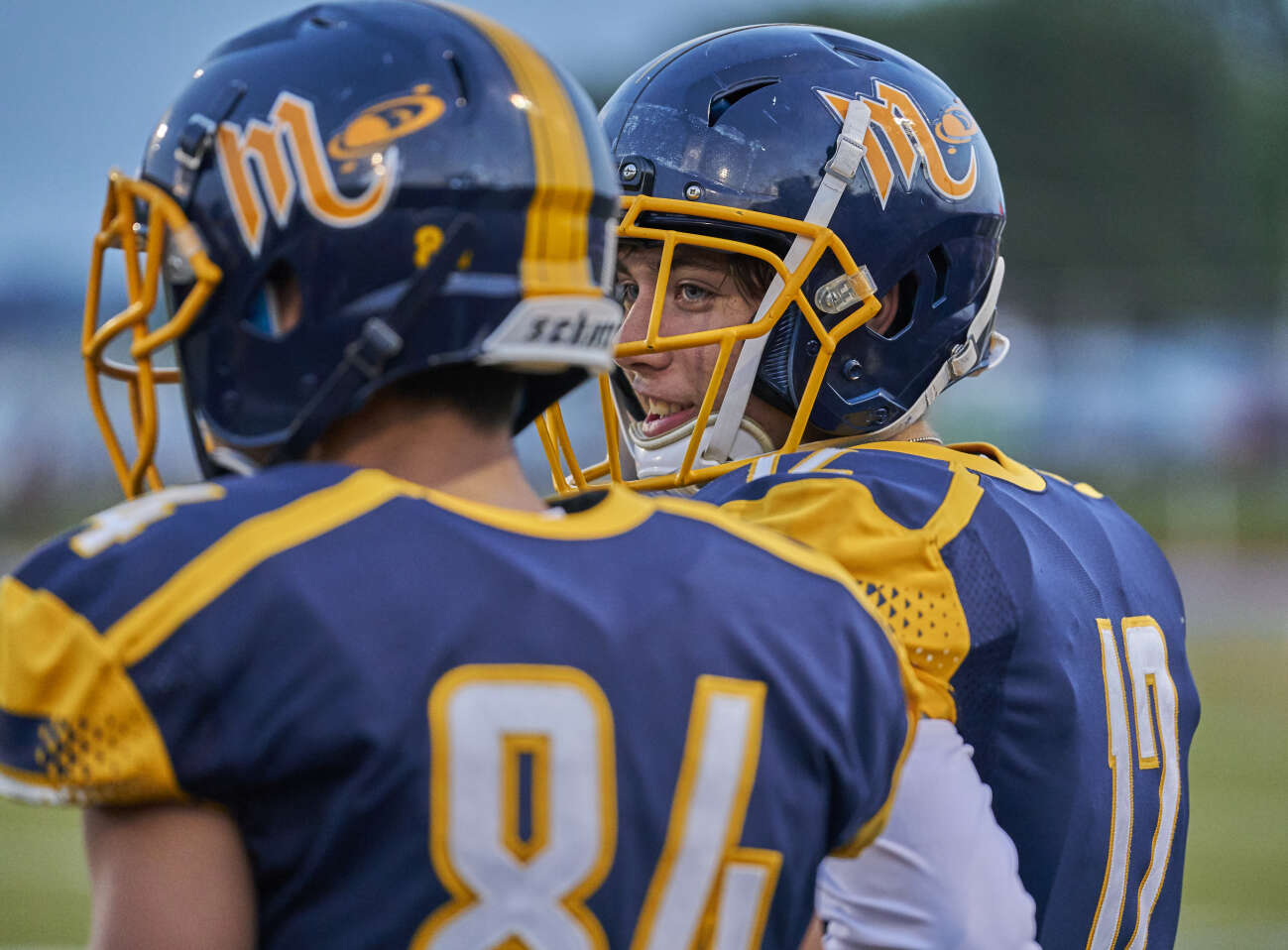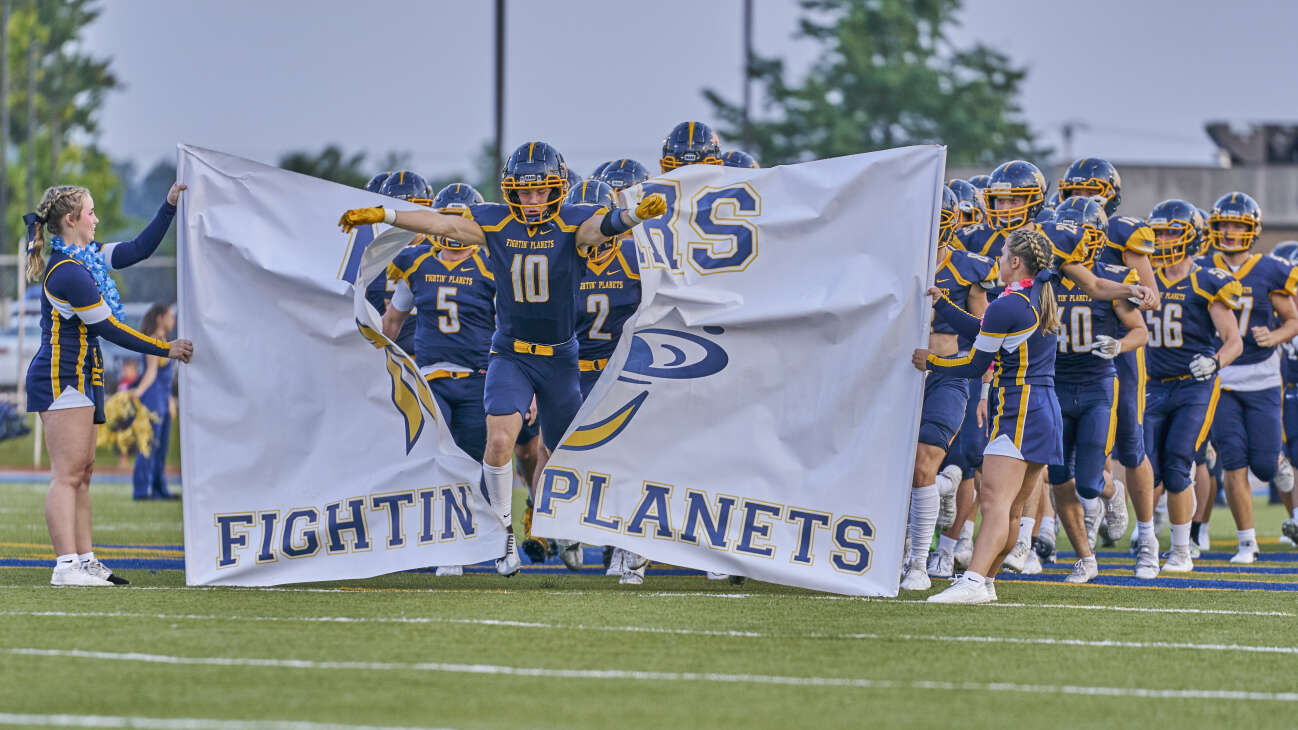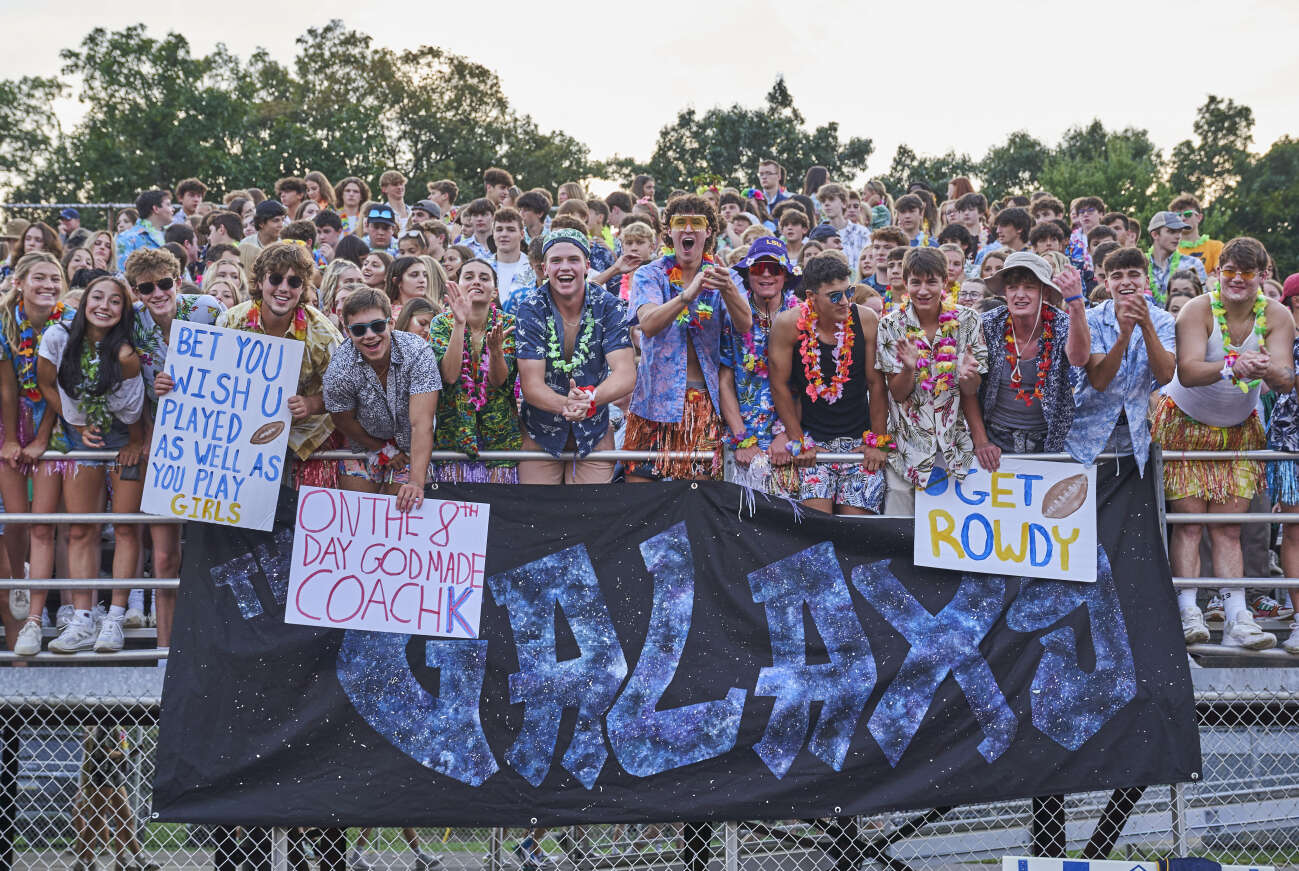 Indiana's offense, which had been balanced through the first three games, was manhandled by the Planets. The Indians gained just 56 yards in the first half, including just seven through the air.
Mars (3-1, 1-0) was able to officially put last week's 15-14 loss at Blackhawk behind it.
"This feels good," said Mars junior linebacker Cole Yoshioka. "Coming back and winning in front of the home crowd was awesome.
"We had a good scouting report on them, played our keys and were able to shut them down."
Mars opened the scoring by driving the ball 38 yards on the game's first drive. Mason Childress booted a 35-yard field goal for a 3-0 edge.
Indiana (2-2, 0-1) went three-and-out on its first two series. A poor punt followed the second sequence and the Planets took over at the Indians' 27. Five plays later, Eric Kasperowicz threw a three-yard scoring pass to Gabe Hein.
Kasperowicz finished the game with 73 passing yards, the one scoring toss and two interceptions. He also rushed for 58 yards and a pair of 14-yard touchdowns on the ground.
"He's only a sophomore, but sometimes I treat him like he's a fifth-year senior," said Mars coach Eric Kasperowicz, Eric's father. "I can be tough on him, but I'm proud of his play tonight and proud of the offensive line."
That front again spurred Mars running back Evan Wright to his fourth straight 100-plus yard game. He tallied 141 yards on just 16 carries. His 46-yard jaunt to the end zone put the Planets up 23-0 early in the second quarter.
Any hope Indiana had of getting back in the game was rudely denied by the Planets in the opening moments of the third quarter. On Mars' first play from scrimmage following Noah Nesselroad's 60-yard return of the second-half kickoff, Wright scored from 27 yards out and the lead was pushed to 30-0.
The Planets held Smith to just 22 yards passing. He was averaging 150 yards per game through the air. He was intercepted once, by Childress in the opening quarter.
"Any time you can shut a team out, it's impressive," said Coach Kasperowicz. "(Smith) worried me all week. He can do a lot, but you look at the touchdowns we've given up this season, we think of them as self-inflicted and those are things we can easily fix."
At halftime, the Mars Athletic Hall of Fame's Class of 2022 was recognized. Inductees include: Richard Hasley, Oliver Norris, Lori Matter Harris, Ashley Bean Phillips, Adam Smetana, Lauren Glew Freismuth, Marisa Glew Boyd, Vinny Smith, Chris Knauff and Robbie Sigurdsson.
Mars hosts Moon in a non-conference meeting Friday.
Indiana 0 0 0 0 — 0
Mars 10 14 13 0 — 37
First Quarter
M — Mason Childress 35 field goal, 6:02
M — Gabe Hein 3 pass from Eric Kasperowicz (Childress kick), 3:19
Second Quarter
M — Kasperowicz 14 run (Childress kick), 11:54
M — Evan Wright 46 run (Childress kick), 10:06
Third Quarter
M — Wright 27 run (pass failed), 11:41
M — Kasperowicz 14 run (Childress kick), 1:01
Individual Statistics
Rushing: Indiana, Trevor Smith 15-22, Garrison Dougherty 11-53, Levi Porter 2-17, Liam McFarlane 1-(-2), Griffin Prebish 1-0, Rourke Jones 3-17. Mars, Evan Wright 16-141, Eric Kasperowicz 9-58, Carlos Orr 6-66, Nico Salvini 2-2, TEAM 2-(-3).
Passing: Indiana, Trevor Smith 7-17-22-1. Mars, Eric Kasperowicz 10-18-73-2, Luke Goodworth 0-1-0-0.
Receiving: Indiana, Levi Porter 4-10, Anthony Kowchuck 1-2, Liam McFarlane 1-10, James Mill 1-0. Mars, Evan Wright 1-14, Nathan Ewing 2-17, Gabe Hein 4-16, Adam Rohrbaugh 2-22, Noah Nesselroad 1-4.