Butler crisis staff answers all calls — local, state, national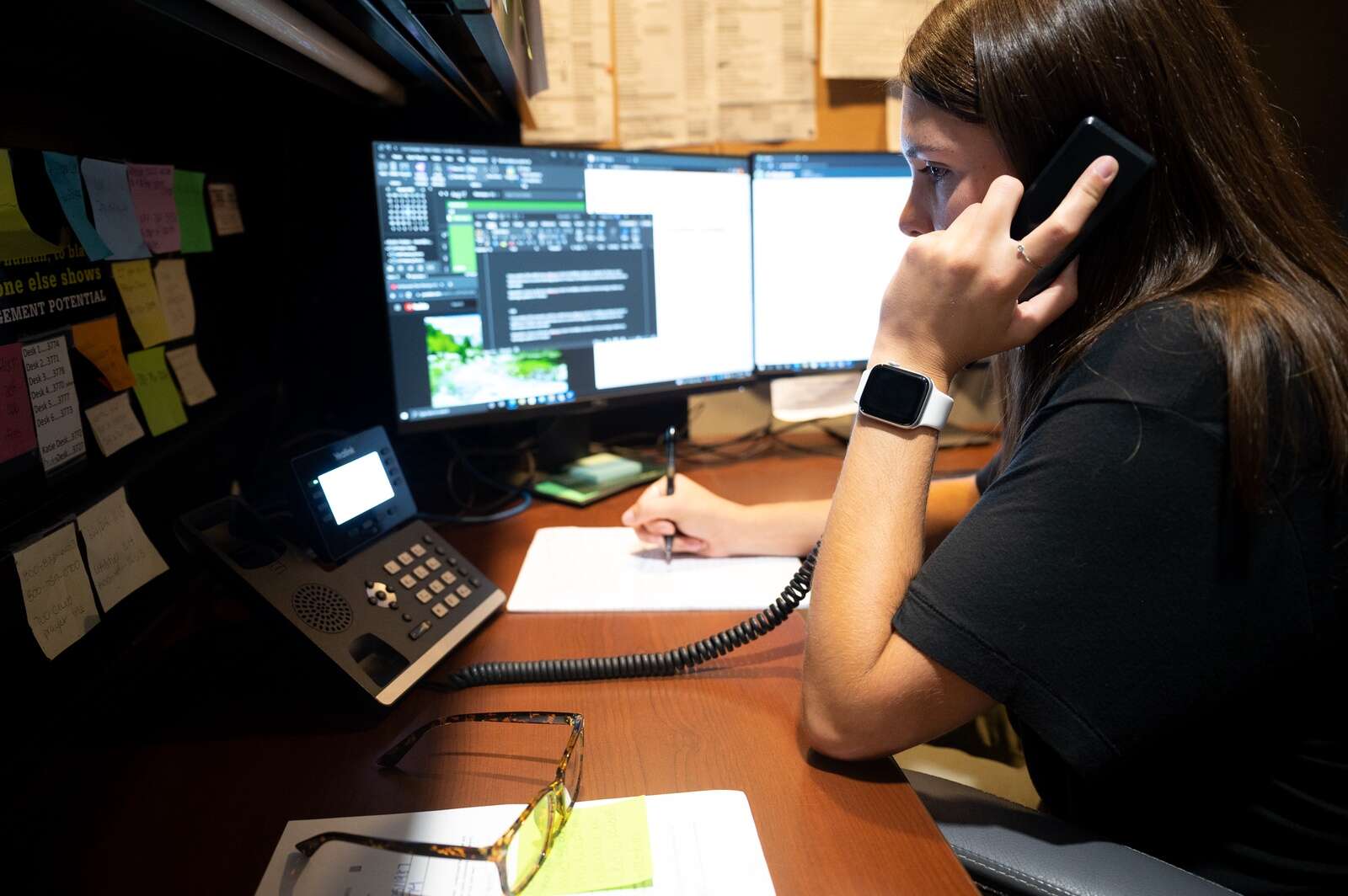 OFFERING A LIFELINE
Those answering the suicide prevention hotline at the Center for Community Resources often speak with people at their lowest point emotionally — some find themselves feeling hopeless and overwhelmed, and others are experiencing addiction or homelessness.
But over the last month, the receptionists have also picked up the phone to many curious callers across the nation who wanted to see what the 988 number was all about.
The National Suicide Prevention Lifeline became the 988 Suicide & Crisis Lifeline on July 16, offering a three-digit substitute to the 1-800-273-TALK phone line.
"We have more people calling wondering what the line is," said Katie Doerr, director of programs at CCR in Butler.
CCR, which manages 988's calls, received nearly 2,900 total calls in July.
In addition to the national calls for 988, the center also manages calls from 46 counties in Pennsylvania dialed through the state line, 1-800-292-3866. That breaks down to 1,365 state calls and 1,472 national calls in July, according to Doerr.
The National Suicide Prevention Lifeline is 988 Suicide & Crisis Lifeline
In Pennsylvania, dial 1-800-292-3866
Doerr said the staff had a 100% answer rate for the first time in its three-year history of handling the national calls.
"We're really, really proud of them because we had a pretty significant increase; it was a huge feat for us to be able to answer every call within our CCR offices," she said.
Additionally, staff members performed more than 400 follow-up calls throughout the month, and answered hundreds of text messages through the 988 service. The number for the local text chat line is 63288.
Calling 988
The 988 Suicide & Crisis Lifeline is a national network of local crisis centers that provides free and confidential emotional support to people in suicidal crisis or emotional distress 24-hours-a-day, seven-days-a-week, according to the service's website.
According to Doerr, the protocol for staff members is the same no matter which number they answer.
"When somebody calls 988, a staff member will answer, 'This is Katie, how can I help you,'" Doerr said. "It's just engaging, confirming, we want to hear them; we want them to know we are listening. We are trying to build that rapport, so we can give them information.
"'I know you are struggling with the loss of your father. Want to know some resources?,'" Doerr said.
Changing the phone number was in the name of simplicity and access, because, Doerr said, people experiencing a crisis may not dial a long number.
"The new 988 number will make help that much easier to reach for any Pennsylvanian who is in crisis or who needs help for a loved one," said Dr. Denise Johnson, state Department of Health acting secretary.
While the 988 number is an easy-access line, Doerr said she recommends people call their local service. In Butler County, callers should dial 1-800-292-3866 if they can, because a receptionist can better connect the caller with necessary resources. A call to 988 might reach a center anywhere in the nation.
"If someone needs (help in a) local crisis across the state, it's easy to know what service that is," Doerr said. "We can get mobile workers to come out to your house. That's the benefit for us in answering for so many areas."
Receptionists go through extensive training before and during their work with the CCR, according to Doerr. She also said the receptionists themselves can talk with professionals should they need support.
"We do simulations, presenters, all kinds of different means on training somebody," Doerr said. "Sometimes we do team building, sometimes to give them that moment to walk through it. After any type of challenging situation, we debrief."
Doerr said she has been doing work at the call center for several years, and although it is difficult, the crisis line is necessary for the mental health of many people.
"You're talking about people struggling with mental health, on their lowest of low days, struggling with alcohol, homelessness," Doerr said. "It's rewarding, but it's hard and challenging."