Local bladesmith faces keen competition on 'Forged in Fire'
A Butler County man had to be sharp as he competed to make a weapon on the History Channel show "Forged in Fire."
Eric Finch, 20, a 2019 Seneca Valley High School graduate and a senior safety major at Slippery Rock University, will compete against three other bladesmiths on the show airing at 9 p.m. Wednesday.
"The idea behind the show is competitive bladesmithing," said Finch, the son of Jeff and Rebecca FInch. "Four bladesmiths take on three rounds of challenges. You forge a blade, and then there's one elimination. Then you finish the blade you started in the first round.
"The blade goes under a sharpness, strength and KEAL test, and then another is eliminated," he said. The remaining two competitors go back to their home forges and make the final weapon in 35 hours and return for a final test. A KEAL test is an acronym for "Keep Everyone Alive" and emphasizes the importance of celebrating the art of forgery without causing harm.
Finch, a self-taught blacksmith and bladesmith, said appearing on the show was a surreal experience.
"To go out on the stage, it felt like I was watching the show through my eyes. I didn't feel like that I was part of it. It is a feeling you can't explain without experiencing it," he said. It didn't help that while making a weapon is usually a long process, Finch was working both under a time limit and under the eyes of the show's judges.
"There are a lot of things going on. But you can't let anything else stress you," he said.
Finch said he's not allowed to say how he did on the show before his episode airs, but he can say the show had a Western theme.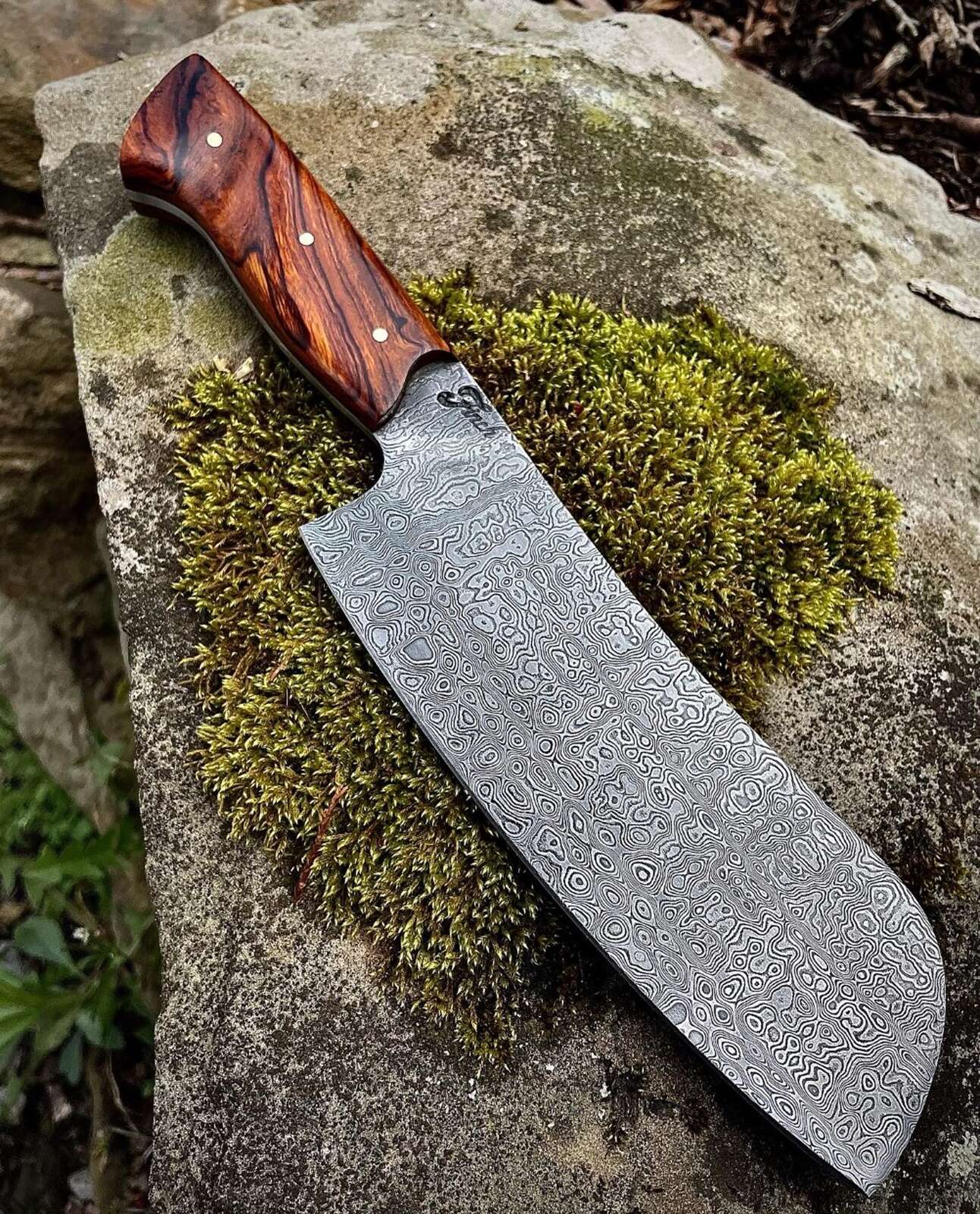 He said would-be contestants have to go through an application process to appear on the show, but he credits his fellow bladesmiths and his social media presence — he has 670,000 followers on TikTok — for landing him a spot.
"In my case, my knife buddies have been on the show. I got an email that asked me to apply. They just reached out to me to come on and compete, and that was kind of cool. They found me through social media," he said.
When he took a blacksmithing course at Camp Lutherlyn that his mother had signed him, his father and brother, Sam, to take, he didn't know he would take to the art of blacksmithing or that he would someday want to turn it into a business.
"It was totally random," he said, adding he was the only one who stuck with it, although his brother and father will sometimes hang out with him in his forge in his mother's garage outside Harmony.
He built a coal forge in his welding class his junior year at Seneca Valley Senior High School.
As a blacksmith, he would use recycled material with a high carbon steel content such as files and old circular saw blades and forge them into simple objects such as hooks and bottle openers.
"I'm completely self-taught. One thing led to another, and I segued into knives. It's pretty much what I do right now. It's not a business, I try to do it when I have the time to do it," Finch said.
When he began turning out knives as a bladesmith he had to forgo scrap metal and use two different types of metal, one with a higher nickel content to create a Damascus-style blade, a type of layered steel in light and dark shades.
He has to forge the metal, hammer it into shape, put an edge on it with a grinder and then use a heat-treating process to temper the blade. Then comes the process of sanding it and making a handle. He estimates it takes a week or longer to make a blade which made creating one on the show under a time limit "very interesting."
Finch sells his blades on Thursday nights at the Zelienople Open Air Market and hopes to make bladesmithing his profession.
"I hope the safety major will be my fallback and I can follow my passion and do this," he said.