Harmony gun show to display antique firearms history
HARMONY — The legacy of firearms history will be on display at the annual Harmony Antique Gun Show on Saturday, August 13.
The event, run by the Harmony Museum, gathers more than two dozen antique gun collectors who will show off their collections from 9 a.m. to 2 p.m. in Stewart Hall, which is adjacent to the Harmony Museum at 218 Mercer St.
Tickets for the event are $5 at the door and free for children age 12 and younger. Proceeds benefit the museum.
"There will be people from four different states — I know there is a guy from Michigan who always comes," said museum president Rodney Gasch. "These will be all pre-1900 guns. So they're antiques — they're not like a modern gun."
This year's iteration of the show is the first to return in full swing since the start of the COVID-19 pandemic. In past years, Gasch said the show has drawn several hundred visitors.
A number of guns from the museum's collection — built by Harmony gunsmith Charles Flowers — will be displayed at the event. From 1850 until his death in 1897, Flowers produced fine percussion hunting and target rifles in a shop two blocks from the location of Harmony Museum.
"It's kind of an important part of Harmony history, and the made-in-Harmony story," Gasch said.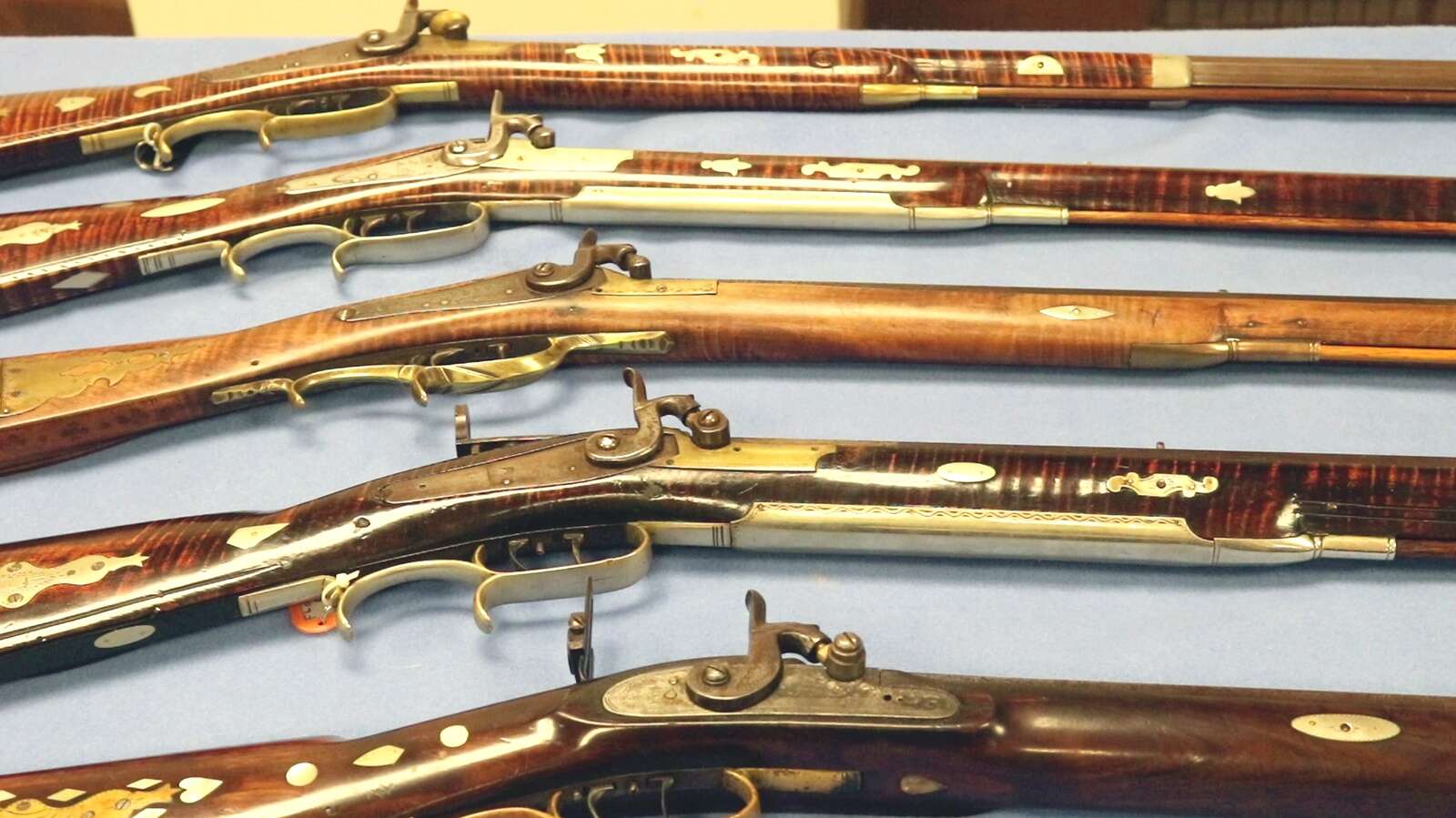 Guns built in the United States pre-1900 are noticeably different from guns built in Europe, he added, because of differences in the type of animals and terrain for hunting in the regions.
"When the first European settlers came, they used what was called a jaeger, and that was short-barreled and shot a big musket ball. That was more for hunting wild boar," Gasch explained.
"When they came to America, it was more, you would walk in the woods a long way and you would get a long shot at perhaps a deer or wild elk. They developed a long barrel and a smaller bullet, so the long barrel was more accurate, and the smaller projectile that you are shooting made it lighter to carry," he said.
Many items at the event are for sale, though some specialists bring items of historical significance to only display and educate the public. Visitors can bring items for experts to examine and appraise.
Additional information is available at harmonymuseum.org or by phone at 724-452-7341.
This story was updated at 1:04 p.m. 8/4/22 to clarify the date of the event.