Symphony players rock out with pop music stars
It took about nine straight hours of practice, but members of the Butler County Symphony Orchestra Association pulled off a show spanning decades of popular music history Saturday.
While they typically perform centuries-old selections by classical artists, about 15 musicians from the orchestra played songs at the HM3 Celebrity Care Fest with some classic rock artists, including the Jacksons, formerly known as the Jackson 5, and Lou Gramm, the lead singer of Foreigner and Queen V.
John Furman, executive director of the Butler County Symphony Orchestra Association, said that although the show was somewhat outside of the group's wheelhouse, many musicians were excited to perform at the fundraiser.
"At rehearsal they were with them; the Jacksons were saying how much they liked having us," Furman said. "It's a cool opportunity, not typically what we do, but (the musicians) were troopers, and I was very proud of what they did because many people were telling me how impressed they were."
The event took place at 405 Avonlea Court in Gibsonia and allowed people to hear music from famous artists and talk with celebrities — among them were players for the Pittsburgh Pirates, Steelers and Penguins, regional newscasters and local personalities. The event was a fundraiser for several health care-based agencies, including Butler Health System.
In addition to the artists the symphony supported, the Temptations performed a solo set.
Furman said the event had a good response from the community, not just in attendance, but in appreciation for the musical performances.
According to Furman, the symphony brought string instruments, trumpets, trombones, clarinets, flutes and a flugelhorn to support the performing artists. In total, the musicians backed the performers for about 25 songs, some of which featured certain members of the orchestra.
"It was a little bit of challenge, because there were three bands with different (musical) needs," Furman said. "It was a very different experience for our musicians and they adapted very well."
The orchestra played popular songs including "Can You Feel It," by the Jacksons; "Cold as Ice," "Feels Like the First Time," "Jukebox Hero" and "Hot Blooded" by Foreigner with Gramm; and a few medleys with each artist.
Furman said the Celebrity Care Fest was a good opportunity for the orchestra musicians to demonstrate their musical chops and also raise money for a good cause.
"I'm proud of these guys," Furman said. "And very thankful they gave us the chance to do this."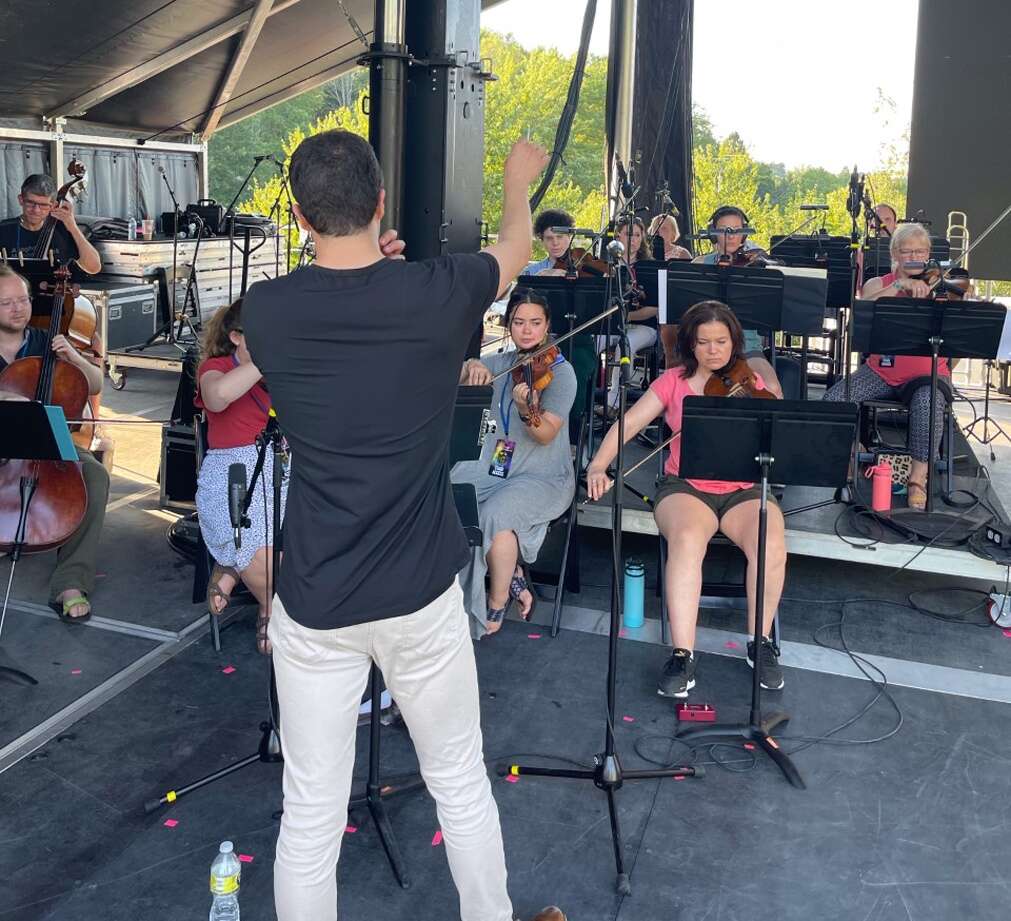 More in Local News