Signing Off
Mars' Shoemaker retiring from announcing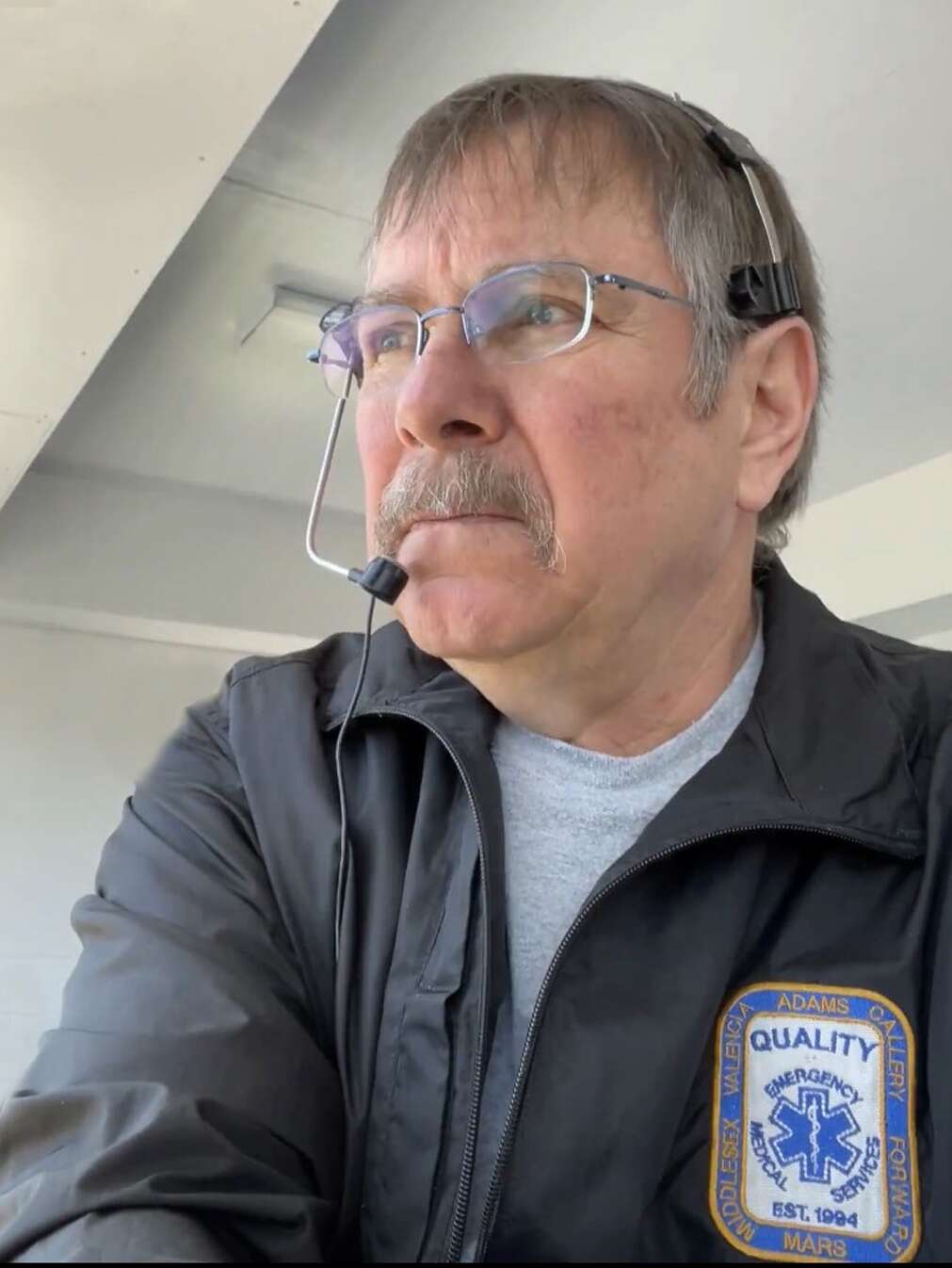 ADAMS TWP – Kent Shoemaker's voice has echoed through Mars' football stadiums longer than their floodlights have held back the shade of nightfall.
But, just as it spurred his career in the booth, turnover in the Planets' structure is why Shoemaker has decided to put the mic away nearly four decades later.
"This year, they're having some major changes in the football program," he said. "This is a good time. There are a lot of new things that are happening."
Switches in the team's staff – and a busy schedule – were part of the reason that Shoemaker initially turned in his coaching whistle and started his duties in the press box 38 years ago.
He began announcing at Mars Boro Field and, even after the Planets' home digs were moved beside the middle school, lights weren't installed until 1986. Mars normally played its varsity football games on Saturday afternoons.
"You don't have (many) guys like him," said Mars Athletic Director Scott Heinauer. "He's a legend as far as you associate Mars football."
Heinauer, also a former longtime football coach for Mars, would joke with Shoemaker about whether he classified as a broadcaster or an announcer. The latter's style of doing things resembled more of a play-by-play man than that of the mundane.
"That's something that's very rare nowadays," Heinauer said. "Most people usually say, 'Ball on the 40, first-and-ten, gain of five, second down and five.'
"Shoe put a lot of pizzazz and a lot of his own flavor in the announcing … He's somebody that will go down in history as far as I'm concerned."
Even during down years, he found a way to keep fans engaged over the stadium loudspeakers.
"There were some years that you had to adapt," Shoemaker said. "There were some years that were pretty lean (and) we didn't win a whole lot. Games would get lopsided … so we did sports trivia questions and contests. We tried to have fun with it."
In key game situations such as the defense needing a stop late in a contest, Shoemaker would call for fans to stomp on the bleachers – something he called a "Richter" – to help boost the Planets.
Along with longtime press box partner Chuck Olszewski, he came up with 50/50s and birthday and anniversary announcements, as well.
It was Heinauer who gave Shoemaker the nickname he's become known for.
"When I first met him, I remember he was walking down the track, and I was walking down the track," Shoemaker said. "We kind of stopped and he says, 'So you're the Voice of the Planets?'
"Nobody ever used that term before, and I liked it … It does have a kind of universal ring to it."
Upon retiring from teaching in 2007, Shoemaker went to firefighting school and also picked up on emergency medical care.
He's worked with Quality EMS, an ambulance service in Adams Township, on a near-full-time basis since then. Along with his work there, he'll remain a fixture in the crowd at the Planets' games.
"I'll always be a Mars fan," said Shoemaker, who was inducted in the Mars Area High School Sports Hall of Fame in 2012.
"I'm sure opposing teams will be happy that he's not going to be there," Heinauer said, letting out a laugh. "He's a big hometown supporter … He's Mars as far as football on a Friday night. Everybody knows who Kent Shoemaker is."