EMS reimbursement bill could help ambulance services stay afloat
Emergency medical service providers and ambulance services have found themselves hit hard by inflation and staffing challenges since the start of the COVID-19 pandemic.
A new bill being considered in the Pennsylvania House could improve their prospects, EMS officials say.
The bill, House Bill 2434, would raise the rates at which EMS services are paid by the government from Medicaid insurance. Sponsored by Rep. Martin T. Causer, R-67th, if the bill passes, reimbursement rates would be raised from $180 per trip to $325 for basic life support, and from $300 per trip to $400 for advanced life support.
The low rate of reimbursement is one of the biggest issues facing EMS providers today, said Karns City Regional Ambulance Service president Mark Lauer.
"Everybody says there's a crisis coming, but we're all in a crisis. EMS, as a whole, is in a crisis," he said. "We don't have enough EMTs, we don't have enough paramedics, and the people are leaving because they aren't making (enough) wages. The reimbursement is what controls everything. Without higher reimbursements, everything has gone up cost-wise. And it's not just in the last year — over the last 20 years, things have just gotten more and more (costly), and the reimbursements haven't followed."
Lauer said the bill, which was laid on the table in the state House on May 25, would "definitely" help Karns City Regional Ambulance Service continue to provide assistance for residents of northeastern Butler County.
"It's definitely a shot in the arm. A rural setting like Karns City Regional is in, we struggle to maintain 24-hour coverage, because we can't get enough paramedics to work," Lauer said. "It's really sad that we can't pay our employees a living wage. I'm embarrassed that a paramedic, as highly educated as he or she is, has to work a second job to make ends meet. That's sad."
Paramedics at Karns City Regional are paid around $15 or $16 dollars an hour, depending on their years of service, and EMTs make around $12 or $13 an hour, he said.
"My granddaughter works at McDonald's and makes more than our EMTs do, and she's 15 years old," Lauer said. "We really are at a detrimental point with EMS in Butler County, and in Pennsylvania as a whole."
Industry struggles
Medicare and Medicaid together have a big impact on an EMS provider's finances, said Conrad Pfeifer, executive director of Quality EMS.
At Quality, Medicare and Medicaid payments combined make up 57% of the company's revenue.
"People don't understand that we are a not-for-profit organization. We receive no municipal outside funding," Pfeifer said. "(Any increase) is obviously helpful, because it costs us more to send the ambulance out the door sometimes than we get back in reimbursement."
It costs around $600 to drive an ambulance out the door for any given call, Pfeifer said, so the company sometimes has to make back money in other ways, such as non-emergency transport and outside fundraisers. Paperwork delays also sometimes slow down the whole process.
"If we get something in less than 90 days, it's pretty amazing," Pfeifer said. "It's not unusual for us to see 120 days by the time it goes through all the forms and all the billing."
Harmony EMS founder Jay Grinnell said the proposed bill would absolutely help his organization. Rates for Medicaid have only gone up twice in the last 20 years.
"We're being paid way under the costs of doing business," he said. "We have come up with a deficit recently, especially with the recent increases (in inflation)."
The proposed bill would also increase the rate for loaded ground mileage to $4 for each loaded mile, which would help offset rising gas costs as prices per gallon hover around $5.
Gas prices aren't the only significant roadblock for EMS providers, Grinnell said. The expense of maintaining and replacing equipment also takes a toll.
"When we started, the ambulances we had at the time, we would run them till they had 75 or 80 thousand miles on them. The ambulances now, I don't think we have anything in the garage with less than 160 thousand, and that's probably our lowest mileage one," he said. "You just can't get rid of them anymore — you just keep patching them back together, because new ambulances are around $180,000 apiece, empty, and they typically last three to four years."
The compounding issues for EMS organizations have added layers of difficulty to serving the community, he said.
"We are in better financial shape than (most), but I know some of my neighbors are very close to collapse," Grinnell said. "It used to be that you occasionally helped another ambulance service cover their calls, but every day we are in Beaver, Lawrence, Allegheny and Butler County, which are not all our primary response areas. We are being dispatched to things that have a 20- to 25-minute ETA because three other services aren't available. It's become a lot more of a crisis than I think a lot of people realize."
While the bill in the state House isn't going to solve all of the EMS industry's problems, Grinnell said, it would likely still be helpful.
"It would definitely help. It depends how much it will go up, whether it's a lifesaver or a Band-Aid," he said. "But it is absolutely the biggest problem — reimbursement. It's the reason there are very few paramedics coming into the field."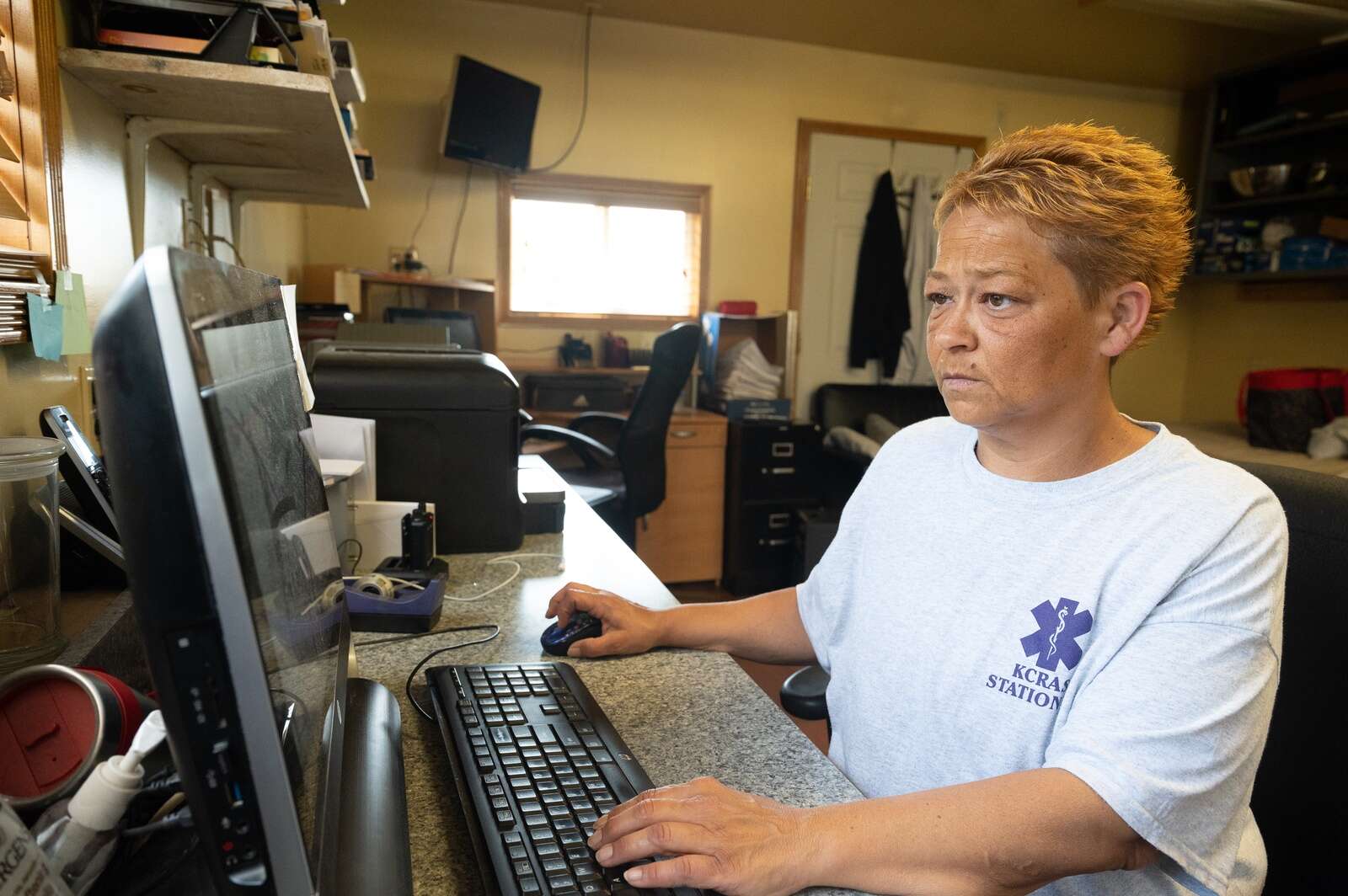 More in Local News