Fogel arrest details shared by Russian officials in January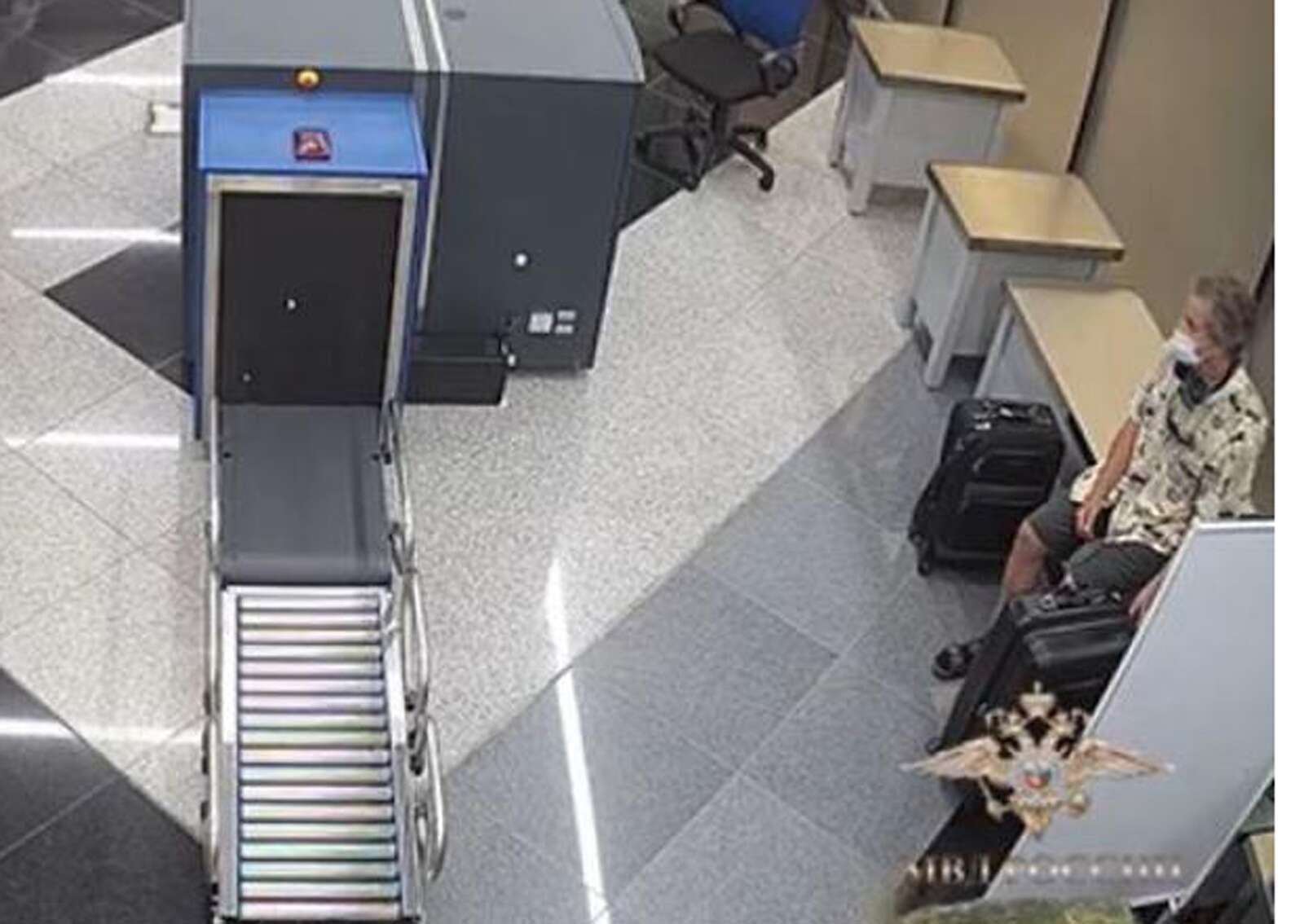 After detaining Butler native Marc H. Fogel at Moscow's Sheremetyevo airport in August 2021, Russian authorities in January finally shared details of the situation that resulted in his arrest, conviction and sentencing for alleged drug smuggling and possession.
A CBS News article from January reported that Russia's Interior Ministry stated Fogel, who graduated from Butler Area High School in 1980, tried to smuggle drugs into Russia in his luggage.
"The drugs were carefully disguised: marijuana was packaged in contact lens case, and cannabis oil was contained in e-cigarette cartridges," a statement from the ministry said. "All of it was wrapped in plastic and hidden in his sneakers."
The CBS article said Fogel is facing charges in Moscow of smuggling and possession of "narcotic substances on a large scale."
He was recently sentenced to 14 years in a Moscow prison for the alleged crimes.
Russia's Interior Ministry on Friday issued a statement that Fogel was a teacher at an Anglo-American school and former U.S. Embassy employee in Moscow.
Government investigators claimed in August that Fogel would have the opportunity to set up a drug smuggling route into Russia "for the purpose of subsequent sale among the students of the aforementioned school," according to the CBS article.
Fogel claims he used medical marijuana for medical reasons after spinal surgery, and was unaware it was illegal in Russia.
While many states in the U.S. have legalized medical and even recreational marijuana use, it remains an illegal substance in Russia.
The CBS article said Fogel told human rights lawyers who visited him in December that he brought about 17 grams, or just more than a half ounce, of marijuana into Russia.
The Interior Ministry has remained mum on the amount of marijuana Fogel was carrying, but Russian law calls six to 100 grams "a significant amount," according to CBS.
The article said possession of that amount of marijuana in Russia is associated with shorter jail sentences and in some cases, is reduced to a fine.
According to a 2014 obituary for Fogel's father in the Butler Eagle archives, Fogel's mother remained alive, but he had no other immediate family members in Butler at that time.
That obituary lists Fogel as married and living in Moscow.
Fogel joins Americans Paul Whelan, a 52-year old American corporate security director who was charged with spying in 2018 and sentenced to 16 years in a Russian prison, and Brittney Griner, 31, a 6 foot 9 inch WNBA player, who has been detained in Moscow since February, when Russian officials charged her with drug offenses.
Trevor Reed, a former Marine who was charged for a December 2018 "altercation with police" in Moscow, was sentenced in 2020 to nine years in prison, but was freed in a prisoner exchange in April.
More in Local News