Sheds vary in size, functions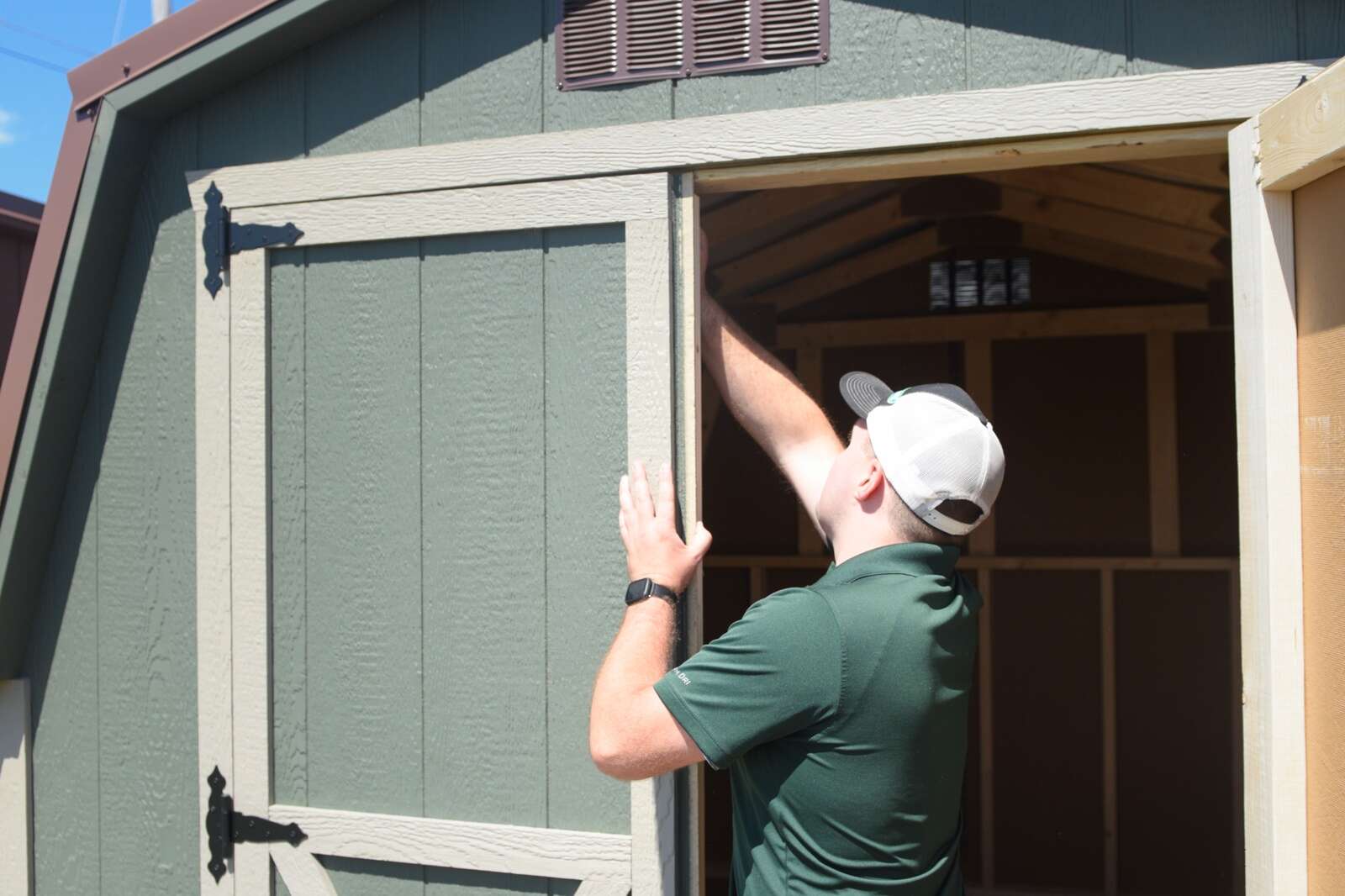 A backyard shed used to mean a metal box purchased from department store. It would hold a lawnmower and gas cans for a decade or so until it began rust, the first marker on the road to the structure becoming an eyesore.
That's not the case anymore, according to Cody Stephenson, manager of the Butler Agway, 500 Evans City Road. Here, customers looking for more storage, a 'she shed' or just a place to hang out can have a shed built to their specifications and then delivered to their backyard.
"We actually have an Amish individual who builds them for us," said Stephenson. "The customers can customize them with windows, different door sizes, ramps, lofts."
Most sheds come with a metal roof, that comes in colors such as brown, white or tan. The roof is built to last for decades, but if the buyer wants, for an extra cost, he can buy shingles for the shed roof to match those on the roof of his house.
The sheds themselves are constructed of engineered wood, a layered product that binds natural wood with manufactured materials to offer lasting strength and protection.
"It's a plastic coating on the outside. It won't rot like some wood," Stephenson said. The finished shed can be painted in any color the customer wants. The sheds are built to rest on 4-by-4s built underneath the structure.
Stephenson said the shed can rest on any flat surface, but he recommends a gravel pad that will be conducive to draining. While the site preparation is the responsibility of the owner, he said he can recommend services to the buyer to get the area ready to receive a shed.
Stephenson said a level surface for the shed to rest on is important, otherwise its doors might not open smoothly.
Shed sizes can range from 8-feet-by-8-feet to 14-by-28. Prices can range from $2,000 for a smaller shed to more than $10,000 for a large building. Of course, the price also depends on any custom features the buyer wants on his purchase.
Stephenson said the selection process is surprisingly fast. A buyer comes to Agway, decides what features he wants his shed to have, puts down a deposit, and three to four weeks after placing an order, the new shed is delivered to his door.
Almost as varied as the size and price ranges of a custom shed are the sheds' uses.
"I would say the primary use is general storage, adding space," said Stephenson. "But they can be 'she sheds,' or just another place to hang out outside.
"One of the things I've seen is people use them to store their holiday decorations. It's a lot easier to go out to the shed than bring things down from the attic," he said.
The custom-built sheds are popular with Butler Agway's customers, Stephenson said.
"You might be able to get one cheaper at a big-box store, but the difference is in quality. People are very happy with what they get," he said.
More in Special Sections