Follett introduces boys volleyball to SRHS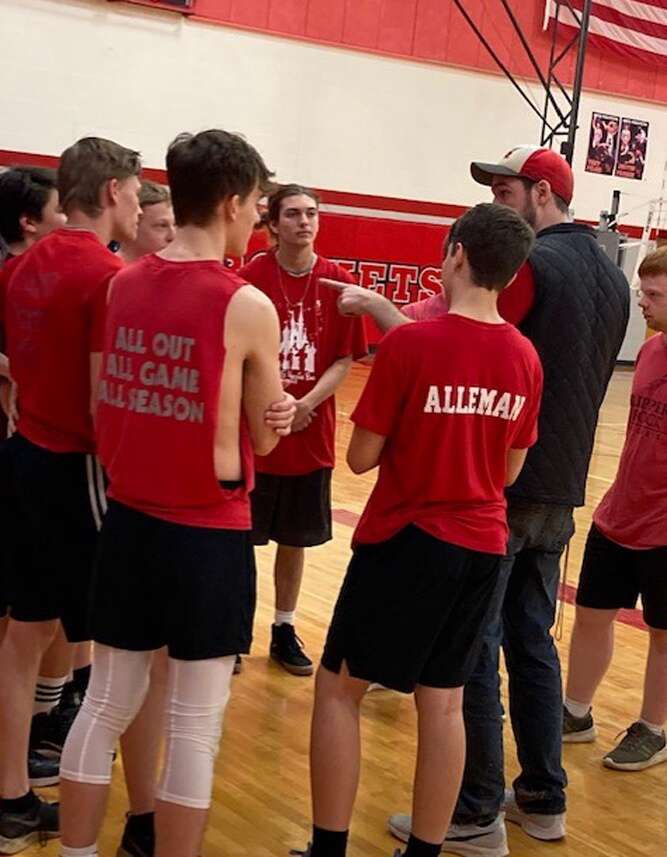 Parting gift
SLIPPERY ROCK — It's difficult for Dan Follett to imagine his life without volleyball.
He relished the opportunity to play the sport at both the high school and collegiate levels. He had a successful five-year run as head coach at his alma mater, Seneca Valley, leading the Raiders to the WPIAL title game in 2015.
This spring, he found himself in a new role — not only coaching, but introducing the sport to boys eager to learn the game.
The outgoing athletic director at Slippery Rock Area High School helped build the foundation for what he is hoping becomes a mainstay athletic program in the district.
"It was my intention since I took over as AD here (in 2018) to expand athletics at Slippery Rock," said Follett, who played at Juniata College in Huntingdon County. "We also looked into the possibility of adding a competitive cheer team and reinstating a rifle team."
In January, the school board approved boys volleyball as a club sport.
"We got the word out on social media, ran announcements at school, trying to bring boys out for the team," said Follett. "Some of them knew my background in volleyball and asked me about it and that was pretty cool."
At one point, sophomore Cooper Alleman was the lone commit to the team.
"I wanted to play and two friends were going to join me, but I was the only one of us who stuck with it because they were playing other spring sports," said Alleman. "I started messaging people and collecting names of guys who wanted to try it."
Open gyms were held to attract players and Follett said there were 20-plus who showed up at several of them.
Eventually, 12 players made up Slippery Rock's roster and the Rockets took part in a tri-scrimmage with Crawford County Christian and Portersville Christian. A later scrimmage against Portersville was also played.
Through those encounters, along with practices, Follett saw significant progress.
"There was a lot of athleticism and it was just a matter of getting those skill-sets to fit on the volleyball court," he said. "We started off with players who had a lack of knowledge of the sport. To use a baseball analogy, we started by hitting off a tee, but by the end, it was like we were a PONY team.
"I was excited to see the improvement."
Follett was assisted by Steve Knight, another former player at Seneca Valley, and Madeline Miller, a sports management intern from Slippery Rock University.
Follett, a resident of Cranberry Township, is taking a job with a sports apparel business close to his home. He cited his family situation as the reason for the move. His last day at Slippery Rock was June 3.
He said the potential is there for boys volleyball to grow at Slippery Rock.
"It depends on how fast they want to go," he said. "There's definitely people at Slippery Rock who can step in and take over the program. If they build a little more interest, it could be a full-fledged varsity sport in a couple of years."
That would coincide with Alleman's senior year.
"I'm hoping we can get 24 or 25 players, be able to play in tournaments around the state," said Alleman, a setter. "I like volleyball because you have to work as a team. Everybody has a specific job."
Slippery Rock's roster included Cooper Alleman, Ryan Benson, Ryan Hayden, Donovan Carr, Nathan Ragan, Shane Hayden, Tommy Foster, Zane Scott, Ethan Poorman, James Saunders, Lucas Jesteadt and Marc Cratty.