SV boys volleyball defeats Tigers, 3-1
Down goes NA
JACKSON TWP — Seneca Valley fired the shot heard 'round the WPIAL, make that the state when it comes to boys volleyball, Tuesday night.
The Raiders rode the momentum gained from winning the first set to a 3-1 victory over defending district and PIAA champion North Allegheny, snapping the Tigers' 75-match winning streak at William Paul Gymnasium.
"Our passing was good tonight and our blocking, which has been up and down this season ... we had some key blocks and that was huge," said SV coach Brett Poirier.
The victory came by scores of 25-17, 18-25, 25-21 and 25-23.
Leading the match 2-1, SV earned separation late in the fourth set. Senior right-side hitter Nate DeGraaf tallied the Raiders' final three kills of the night, helping to bring the team within a single point from victory.
Titus LaMay served an ace for the Tigers (10-1, 10-1), but his next offering was long as SV players and fans were sent into a frenzy.
DeGraaf had an incredible night, totaling 20 kills, including nine in the fourth set.
"Grant (Hoover) stepped up tonight with (11) kills and that opened things up for everybody else," DeGraaf said.
SV spread out opportunities at the net from the start, with 13 kills in the first set to NA's six. Cole McDonough and DeGraaf both had four kills to lead the way.
"That was the momentum right there," Poirier said, "but we knew we had to stay on 'em.
"Nate had a great game Thursday against Shaler hitting 26 of 34 (for kills). I didn't think he could play better than that, but he was on again tonight."
After the Tigers won the second set, due in large part to the play of Jax Wilhite and Nico Sfeir, the Raiders (11-1, 10-1) answered by squashing NA rallies in the third. Aside from a three-point run, the Tigers could not maintain momentum.
"We have to be precise because we don't have that big hammer this year," said NA coach Dan Schall. "Seneca has some good weapons, guys who can erase their mistakes."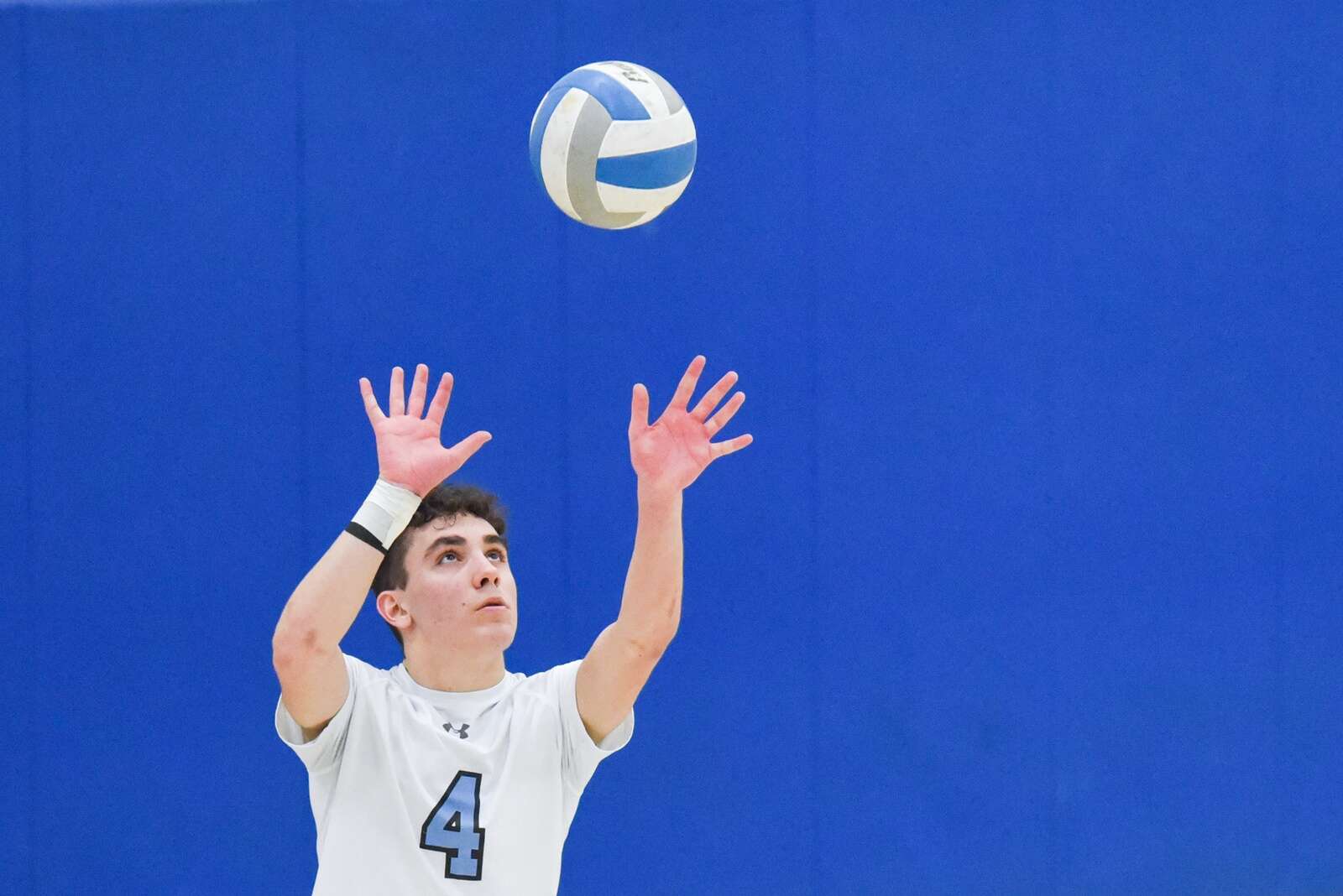 Jack Birch had 10 kills to lead the Tigers.
The Tigers had swept SV in the first meeting April 22, though all three sets were decided by a combined seven points. The Raiders gained valuable confidence when they won the State College Invitational eight days later, beating the Tigers, 2-1, in the semifinals. But tournament results do not count toward a team's won/loss record.
"North Allegheny is a great team and we knew we had to be confident and play an aggressive game tonight," said DeGraaf. "This win feels great, but it's important to realize that the next time we play them, they're gonna bring 10 times the heat."
Schall, who had last seen his team lose a match in 2017 when it fell to Central York in the state final, is confident his team will be in the mix for more hardware.
"This loss tonight was the first for our kids and they've been playing since middle school," he said. "Winning is in our DNA."