Huge girders arrive at Route 228 job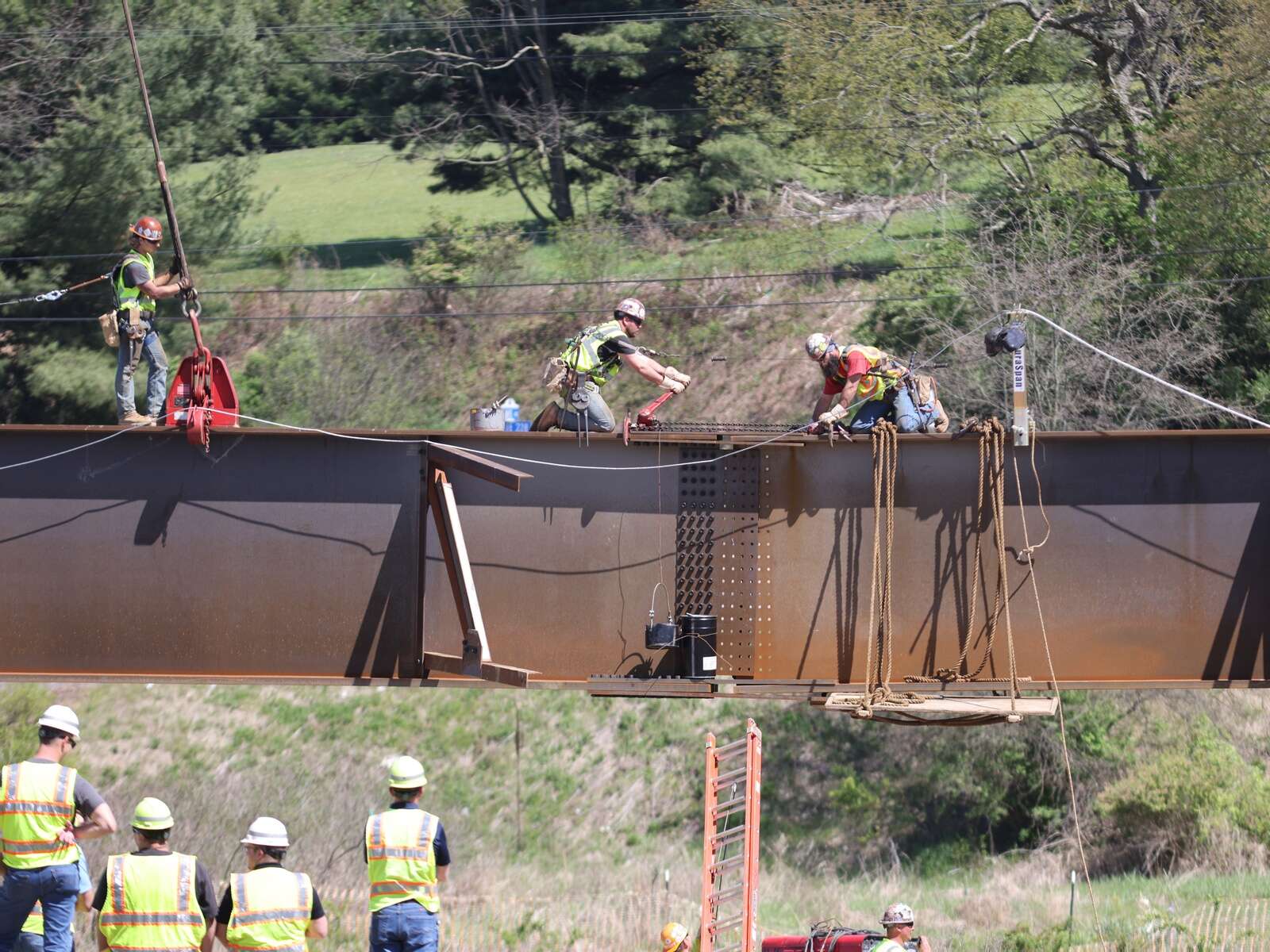 Huge bridge girders were removed from heavy duty trucks and set in place Wednesday as part of the Balls Bend widening and straightening project on Route 228 in Middlesex Township.
The nine steel girders will form the base of a new, 180-foot bridge near the current intersection of Route 228 and Davis Road.
Due to their length, each girder was shipped in two pieces, according to a news release from the state Department of Transportation District 10.
The $25.5 million safety improvement project, which will widen and straighten Route 228 from Route 8 to Officer Ed Brooks Drive, is anticipated to be completed in spring 2025.
The general contractor is Independence Excavating of Independence, Ohio.
More in Local News