Zelienople burglary suspect identified in charges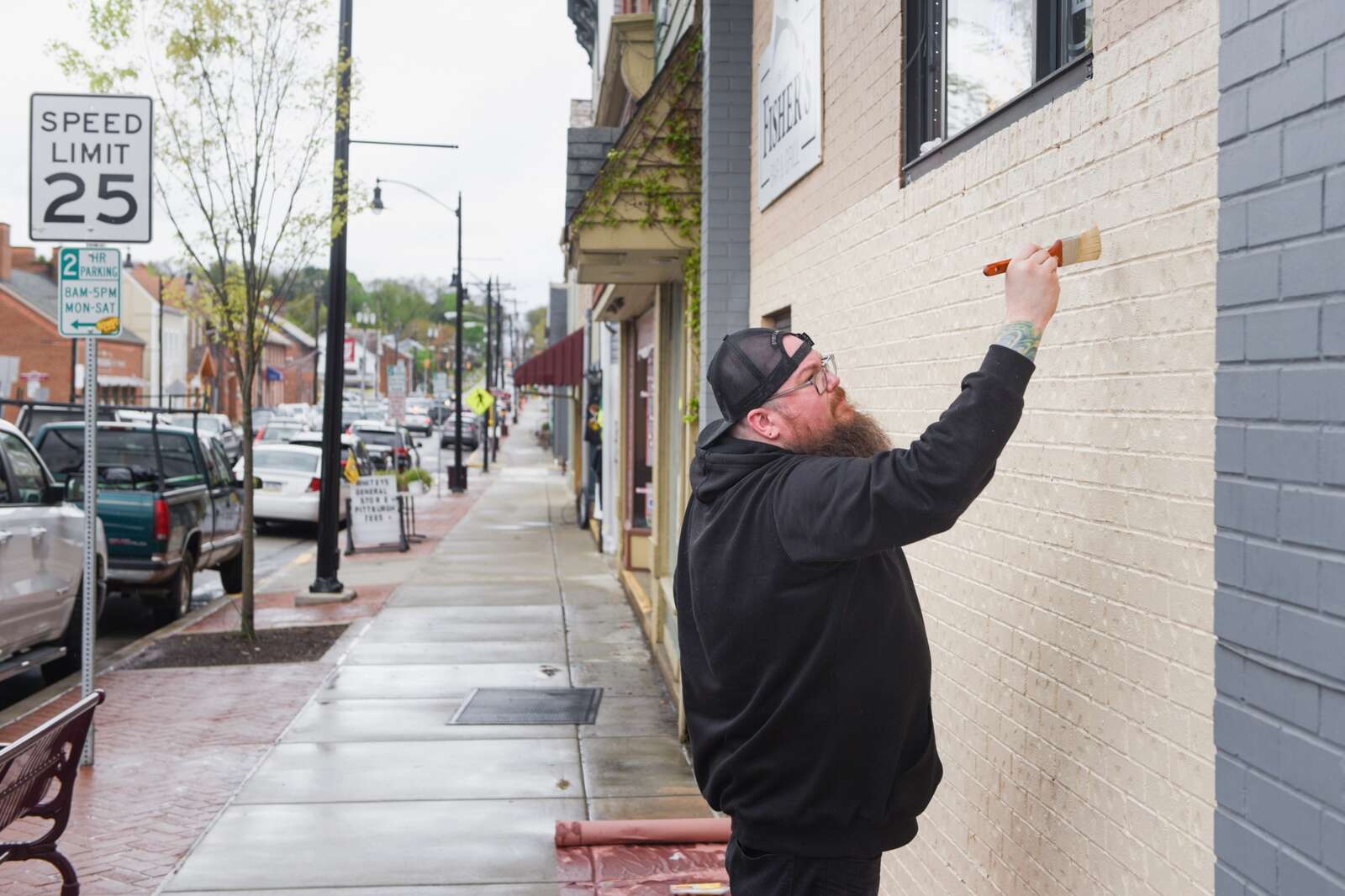 A borough man has been charged in the weekend vandalism and burglary of several Zelienople businesses.
Borough police filed charges Monday against Michael P. Shipley, 33, accusing him of vandalizing multiple businesses and buildings in his hometown.
District Judge Amy Marcinkiewicz arraigned Shipley on Monday. His charges include felony counts of burglary and trespass as well as four misdmeanor counts of criminal mischief. He was placed in Butler County Prison in lieu of $30,000 bond.
According to charging documents, Butler County 911 dispatchers at 10:35 p.m. Friday sent police to the Exxon gas station at 517 S. Main St. in the borough.
The investigating officer said he "immediately noticed" the glass of the front door and window had been broken.
Police said a store employee was watching TV in the office when the break-in occurred, and the employee locked himself in the room until police and the store's owner arrived.
Store surveillance video shows a man wearing a black leather jacket and a face mask breaking into the store. Police said it also shows him trying unsuccessfully trying to break into the register, stealing cigarettes and then fleeing.
Police said at 5:12 a.m. Saturday, patrolling officers spotted graffiti sprayed on Fisher's Bar and Grill, S. 131 Main St.
They found a table base had been thrown through the bar's front door, and graffiti on Fisher's and Sarah II Nails building.
Fisher's owner identified Shipley as being the likely culprit, and Fisher's staff also told police that Shipley had been spotted at Three B's Lounge, 309 S. Main St., Friday night.
"(Fisher's owner) is confident, since he recently banned Shipley from the bar, and Shipley had tried to reach out requesting he be allowed back in the bar," police said.
Police talked with Three B's owner, who said he saw Shipley come into the bar Friday night, despite also being banned from his establishment.
"(On Friday,) Shipley showed up wearing a black leather jacket and a face mask, and (the owner) stated that there was a hatchet sticking out of the top of his jacket's front," police said.
The Three B's owner said Shipley was bleeding from his left index finger and mentioned a "mini-mart on the hill" before leaving the bar, only to return shortly before the bar closed.
"Shipley returned to the bar, walked in and placed a Sheetz sandwich on the bar and said 'Thanks' and left the bar again," police said.
Police viewed security footage from Sheetz, 2000 Ehrman Road in Cranberry Township, which is about 4.5 miles from the site of the vandalism. The video shows Shipley wearing the same clothing as in Fisher's security footage, and it also showed him walking out with unpaid items. Charges filed Monday did not include any counts of retail theft.
Police stopped at Shipley's home Saturday morning, requesting he come to the station for questioning.
"I noticed black tape on his left index finger and what appeared to be blood or red paint," an investigating officer said. "I noticed a bucket next to his steps, in front of his window, had red spray paint that was similar to the paint used at Fisher's Bar."
Police said when Shipley arrived at the station later Saturday, he denied having any involvement in any of the criminal activity.
"Shipley feels that he is being set up and denied leaving his apartment on (Friday) or (Saturday), rather he went to sleep around 8:30 p.m.," police said.
Shipley also denied being at Three B's the night of the vandalism. Police said they noticed a change in Shipley's appearance during his visit to the station, following which he was arrested and taken to Butler County Prison.
"I noticed that Shipley's finger was no longer taped or bandaged, and he again stated that his dog bit him," police said. "The cut appears to have been inflicted by a sharp object."
Shipley is scheduled to appear for a preliminary hearing May 17 before Marcinkiewicz.
More in Crime & Courts